TeachingBooks is delighted to welcome author Julie Flett as our featured guest blogger this month.
Each month, we ask distinguished authors or illustrators to write an original post that reveals insights about their process and craft. Enjoy!
Behind the Books
By Julie Flett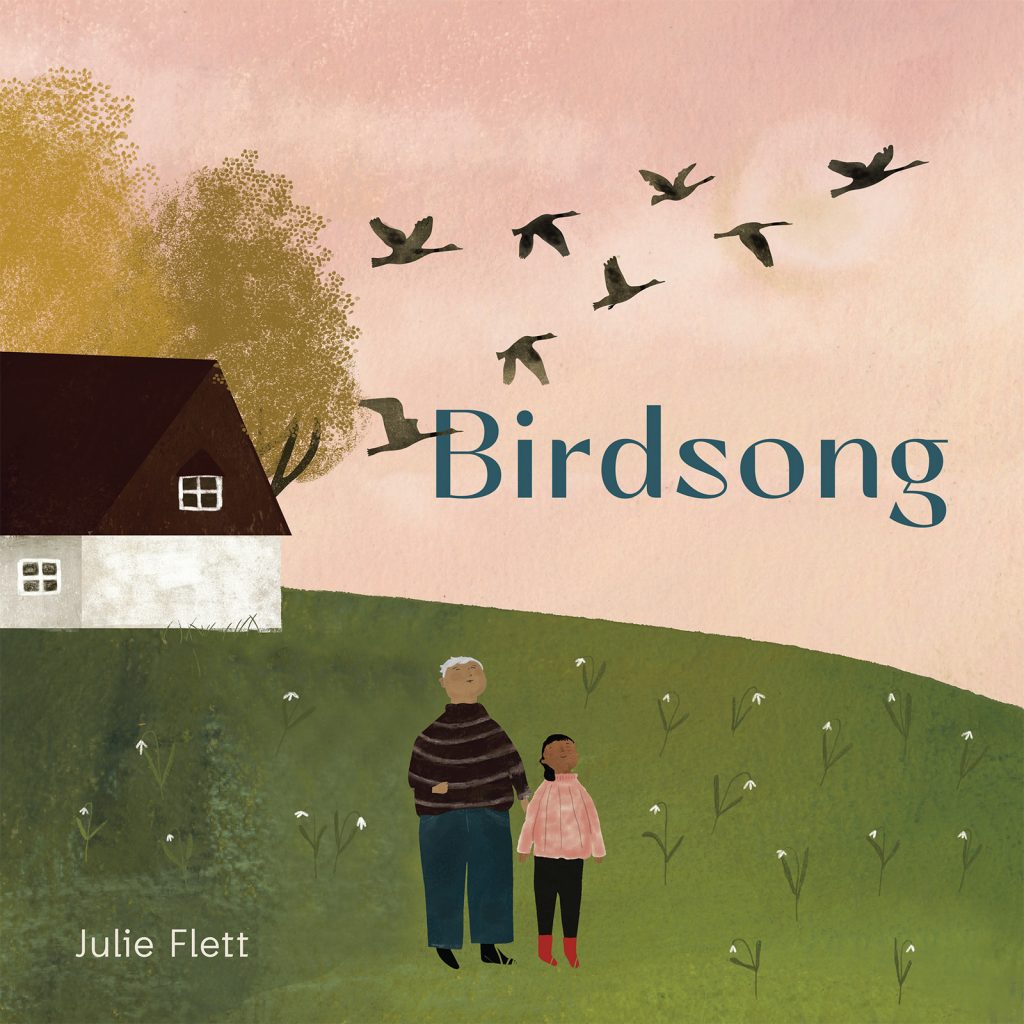 Daphne Odjig, one of Canada's most celebrated Indigenous painters and printmakers, once said, "I am uncomfortable with words; my paintings are perhaps my most honest and legitimate statement." I think for a long time, I've felt similarly. For that reason, when I started working on my picture book Birdsong (Greystone, 2019), I thought it would be wordless. But after working on the images for a few months, I sat down and wrote the words to the story—the characters were so familiar to me that I'd started to hear their conversations. They had a rhythm and were fluid, and the writing was almost like writing lyrics. I believe that drawing taught me how to write, and to become more comfortable with words.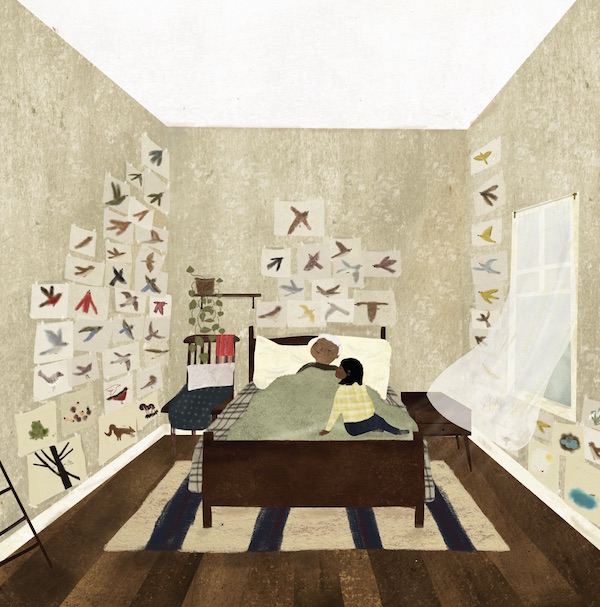 Birdsong is a celebration of relationships, an intergenerational friendship between two neighbors, an older artist named Agnes, and a young girl, Katherena, told from the child's point of view. Agnes sees Katherena as an equal, and I hope readers will be able to find themselves in this book.
The inclusion of Cree words came naturally to the conversation between the characters. Because I started with the images, I got to know the two in a way that focused on the ease of their friendship, and their connection to each other, the creatures, the land, and the seasons.
Suns and moons appear frequently in my work. At one point in the story, Agnes and Katherena are in Agnes's studio. The line reads, "Agnes is working on a pot that's round and bright. She tells me about waxing and waning moons. I tell her about Cree seasons. This month is called pimihâwipîsim—the migrating moon." Pîsim means moon, pimihâw means migrating or traveling. Pimihâwipîsim—the migrating moon is always in October.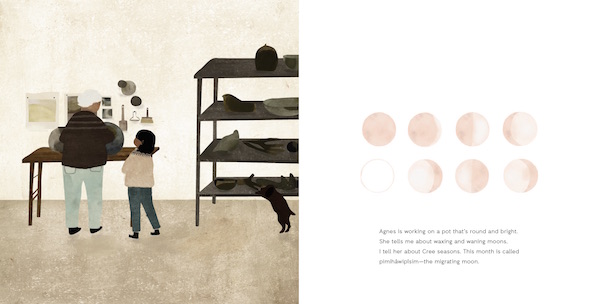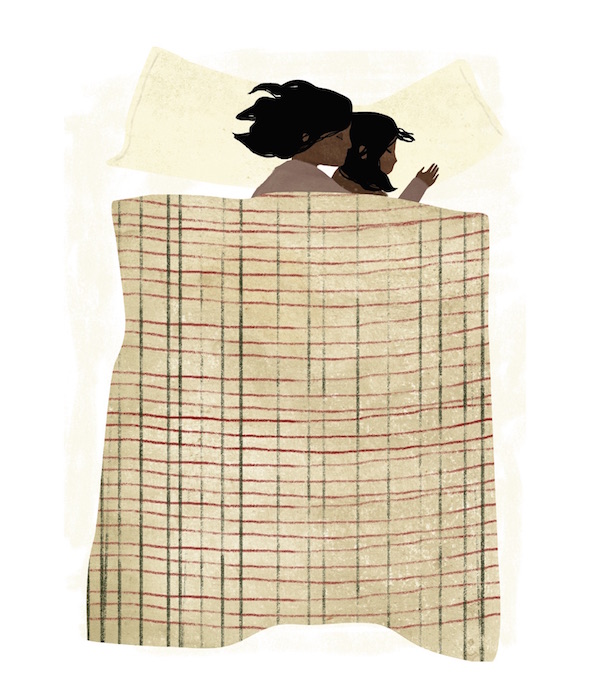 In one of the final scenes, Katherena states, "Later that night, on a frog moon, ayîkipîsim, my mom and I bundle up together in our home." Again, pîsim means moon, ayîkis means frog. Frogs come out in April in some areas, and in May in other areas, so Ayîkipîsim is not the same everywhere. It's connected to the geographic reality. When I was working on Birdsong, I imagined the country landscapes and soundscapes connecting two characters who lived close enough to one another to look up from their projects to hear the sounds of the same wood thrushes or chickadees, or to appreciate the light of the moon. As the story ends on a full moon, one cycle is completed, and a new one begins.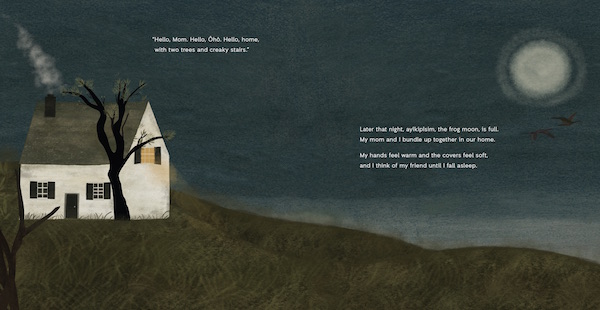 Hear Julie Flett pronounce her name and share its history.
Learn how the story of Birdsong evolved in her Meet-the-Author Recording.
Discover more resources for books written by Julie Flett
Text and images are courtesy of Julie Flett and may not be used without her expressed written consent.