TeachingBooks.net is delighted to welcome author Alan Gratz as our featured guest blogger this month.
Each month, we ask distinguished authors or illustrators to write an original post that reveals insights about their process and craft. Enjoy!

How it Feels to Be My Characters
by Alan Gratz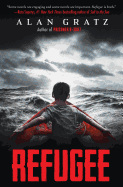 Plotting is the part of writing a novel that has always been easiest for me. I've learned a lot about it in the 14 years that I've been writing professionally, and I'm still learning with every new book. Fitting all the puzzle pieces together to make a thrilling, historically accurate story is second nature to me.
What I have to work at is character.
If I could have nameless, faceless avatars running around making my plots function, my work would be a lot easier. But no one wants to read that story—including me. Readers want characters that have lives off the page. Characters that feel like friends, or enemies. Characters to root for, and root against. Characters that are real.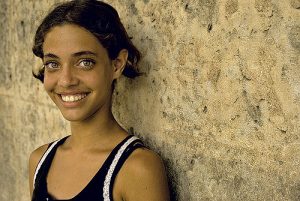 In writing Refugee (Scholastic Press, 2017), I knew that the three protagonists at its heart were the most significant elements of the novel. What happens to them is important, of course; the book is the story of three young people from different periods and parts of the world who are connected by their desperate, perilous attempts to flee dangerous situations back home, and their dreams of a better, safer tomorrow. Josef, a young Jewish boy, escapes Nazi Germany in 1939 with his family aboard a ship bound for Cuba. Isabel, a young girl, travels aboard a homemade boat to Florida to escape the food shortages in 1994 Cuba. Mahmoud, a young Muslim boy, flees the civil war in Syria for Germany by car, boat, train, and on foot with his family in 2015. It was my most ambitious novel yet—and I knew that to make it work I needed characters that had rich lives on and off the page.
To make that happen, I created separate pages for each of my three protagonists: Josef, Isabel, and Mahmoud. Then I added a page for each person who would share the stage with them—Josef's mother and father and younger sister; Isabel's parents, grandfather, and the Castillo family who sail with them; and Mahmoud's mother and father and each of his younger siblings.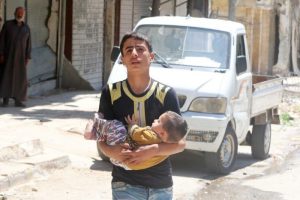 I asked: How old were they? Where did they grow up? What happened to them in Refugee? What did they look like? I went online and found pictures of kids who resembled my vision of my main characters, and saved those in the file.
But then I challenged myself to go deeper. Who they were before the events in the narrative occurred? What made them that way? I translated that last question by asking, "What's a good Josef story?" and, "What's a good Isabel story?" representing a moment outside the story I tell in the novel. Something important that had happened to each protagonist, relation, or friend, that made that person the character readers meet on page one.
Isabel became a girl who had lost her grandmother in a hurricane. A girl for whom music was everything. A girl desperate to keep her mother and father together, despite a growing understanding that some relationships don't last forever.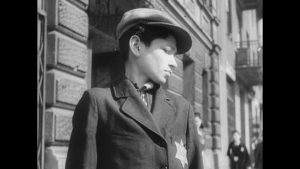 Mahmoud became a boy who had learned through experience that to avoid bullies he had to become invisible; a boy who hid under a hoodie and who had learned to shut himself off from emotional attachments that made him vulnerable.
Josef became a boy who was ready to be an adult now. Who fought the urge to play and be a kid, and counted the days until his bar mitzvah, when he would officially become a man. Josef was a little bit like me when I was in grade school—I couldn't wait to grow up and get a job.
I wrote short pieces about each character, giving them titles: "This Is How It Feels To Be Josef Landau," and, "This Is How It Feels To Be Isabel Fernandez." I was trying to put myself (and readers) in these characters' shoes. I crafted these pieces (in second person) before I wrote the first word of the novel.
I loved these pieces so much that they ended up in my first draft. These passages eventually came out in revision, but those histories and stories of who these characters were before we got to know them, they're still there, suffused throughout the book in the characters' thoughts and deeds and actions. They're what, I hope, will make readers feel that Josef, Isabel, and Mahmoud are real kids. Children you could have met, children who need our help.
Text and images are courtesy of Alan Gratz and may not be used without his express written consent.