TeachingBooks.net is delighted to welcome Jane O'Connor, the editor of the Who Was? biography series, as our featured guest blogger this month.
Each month, we ask distinguished authors or illustrators to write an original post that reveals insights about their process and craft. Enjoy!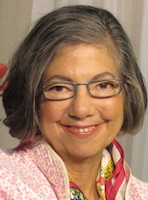 Real Lives: The "Who/What/Where Series"
by series editor Jane O'Connor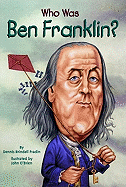 One of my favorite words is solipsistic: close your eyes and the world vanishes—there's no reality outside of your own. We all start out thinking this way. I was in second grade before it hit me that there had been people on this planet before I got here. Abraham Lincoln and Joan of Arc weren't just famous names you read about in books. They'd been alive in the same way I was. The only difference—besides their renown—was that they were already dead. And the being dead part—how they died in particular!—well, that interested me too.
The upshot was I became a passionate reader of biographies. I was addicted to "The Childhood of Famous Americans" series which, in the 1950s, had plain orange cloth covers and black silhouette illustrations inside, which I found intriguing and sophisticated. I read nearly the whole series. The only problem was that the books concentrated on the person's childhood; you didn't get to "the how they died" part.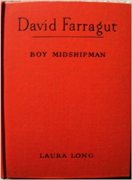 About 16 years ago, when I was publisher of the mass market imprints at Penguin Books for Young Readers, I started thinking about creating a new series that would include the beginning, middle, and end of a person's life. From looking around in bookstores and school libraries, it struck me that something was missing in the marketplace. There were plenty of picture books and easy readers on famous people and many wonderful biographies for older readers. There was a void in between. I thought there needed to be books that were thick enough to offer a pretty engrossing read and yet were not very hard to decode. So I hit upon a format—112 pages, almost half of which would be black-and-white illustrations. For the covers I wanted an instantly recognizable look that would grab kids' attention. At that time, when the Sunday New York Times Book Review featured a biography on the cover, the book's subject would usually be depicted as a caricature with an enormous bobble head. I had an "aha" moment—big heads on the covers of the books.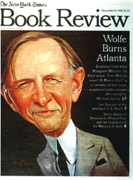 After deciding on the specs and basic look of the series, I came up with its name "Who Was?" And then all I needed was content. I'm not being facetious because this actually was the easiest part. Authors who want to write biographies for children are generally very good at it. They understand instinctively what kids find interesting. For example, Dolly Parton learned to read by decoding the newspapers that served as wallpaper inside her family's Tennessee cabin. The more difficult task for a writer is providing the right amount of historical context for children who have a limited knowledge of the world. You can't publish a book about Jackie Robinson and expect his breakthrough into major league baseball to be meaningful unless there is information in the narrative about the Negro Leagues. Ultimately, the authors of our series titles don't merely fill in the specifics on a person's life but offer a picture of the world at a specific time and place.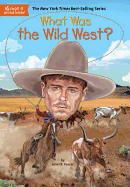 The Who Was? Series launched in 2002 with four books. Since then, not one of the titles has gone out of print, which is the gold standard for any editor and there are now over 21 million copies of the titles in print. We have branched out to include "What Was?" (about famous events) and "Where Is?" (about landmarks) books and I'm now working on Janet B. Pascal's What Was the Wild West? which will be published in April of 2017 and will be the 176th book.
I get wonderful letters from readers asking for future books. A while ago one child wrote to say that he collected and traded the books with friends, kind of like baseball cards. That he thought of these books as having the same cachet as baseball cards just absolutely blew me away!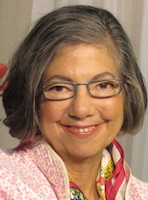 Text and images are courtesy of Jane O'Connor and may not be used without her express written consent.