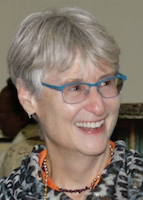 Beginnings and Endings
In my life as a writer, every beginning and every ending is a monster.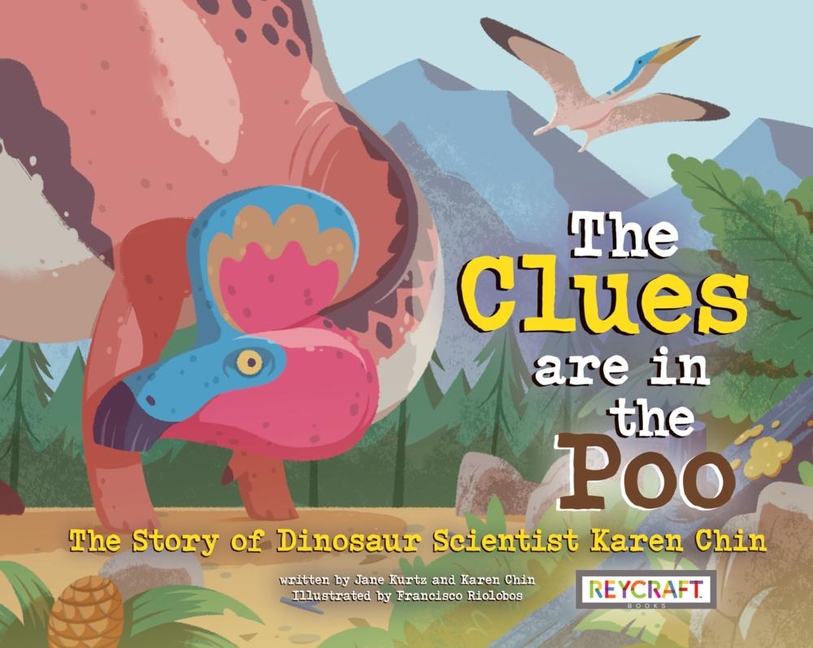 I've taught writing to elementary, high school, university, and now MFA students, and one of the hardest pieces of craft for any great essay or short story or picture book is finding a terrific beginning and ending. We educators can offer formulas that are good for giving students practice and a feel for what works. But formulaic writing isn't strong writing. So, in the end, the process is more mysterious than that.
What Do They Do with All That Poo? (Simon & Schuster, 2018), my nonfiction book about, you guessed it, animal poo and how zoos handle it, was out in the world being read by educators, parents, and kids when I had the opportunity to work with some classes of fifth graders who had been doing a unit on writing nonfiction. I shared parts of the writing process that I know how to describe: the hunt for surprising and unusual details and ways to play with words. I admitted that other parts are hard for me. My big question—what do zoos do with all that poo?—was a spark that I carried around for a couple of years before I finally puzzled my way into the shape that would work, a shape that pushed that question to the middle of the book. When the fifth graders shared with me some of the ways of organizing nonfiction they'd learned, I had an ah-hah moment.
Some nonfiction moves in a narrative through time and space.
Another common strategy is compare and contrast.
I had used yet another: problem-solution.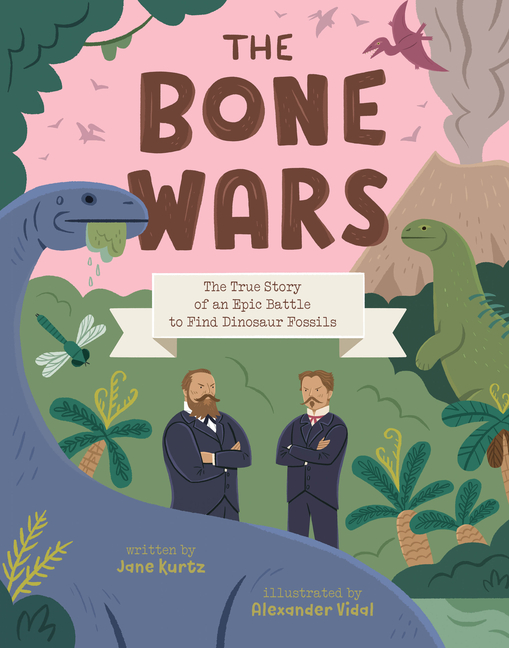 Fast forward a year or so, and I was grappling with another writing challenge. The seeds of my new book The Bone Wars: The True Story of an Epic Battle to Find Dinosaur Fossils (Simon & Schuster, 2023) were planted in my heart the year I was seven, when my family visited Dinosaur National Monument. I fell in love with brontosaurus… only to see my ancient love disappear in mist as scientists began to say there was no such animal. Doing research about the puzzling confusion of the dinosaur once called brontosaurus and now called apatosaurus led me to an epic rivalry between two men who met in 1863. Both wanted to identify and name amazing creatures from the past whose bones were first coming to light, mostly thanks to the building of a massive railroad across the United States. Their fight became so fierce and public that it's been dubbed the Bone Wars.
Finding a starting point wasn't too hard. Once the two men were friends. They became bitter enemies. Compare and contrast. "Kids will be able to relate to that for sure," my agent said.
The ending was harder. People ask me all the time, "Who won the Bone Wars?"
Clearly, that was where I needed to land my narrative. The only problem? By the time the Bone Wars were over, both men were ruined by their bitter feud.
What a downer of an ending!
An analytical essay by one of my students at Vermont College of Fine Arts MFA in Children's and YA Literature gave me the key. Indeed, the solution had to be the answer to the question, "Who won the Bone Wars?" And with the help of some feedback from an astute reader, I figured out my final pages for the book. You, dear reader, won the Bone Wars because you get to learn about all these dinosaurs that these feuding men discovered!
I'd written about poo. I'd written about dinosaurs. I was experiencing the heady joy of introducing lively, funny, fascinating science to kids.
You know what had to come next, right?
Dinosaur poo.
One name kept popping up as I did my research: Dr. Karen Chin.
I'm a shy person, but I couldn't resist the tug of learning more about this scientist and her studies of dinosaur poo. I got on an airplane to interview her, hoping I could write her biography, knowing what the beginning and end would be.
A girl falls in love with dinosaurs. A girl grows up to study dinosaur poo. What could make a better story?
When we write nonfiction, though, sometimes truth gets in the way of a great story.
Dr. Karen Chin was not like me when she was a girl.
She did not like dinosaurs.
Once again, I was quickly plunged into monster land, hunting for a beginning and ending that would fit my new nonfiction picture book The Clues Are in the Poo: The Story of Dinosaur Scientist Karen Chin (Reycraft Books, 2023).
Once again, I tried and failed and refused to give up. That's what writers do.
Finally, I found a solution. Dr. Karen Chin is a person who has followed wonder and curiosity her whole life. They led her on a quest that eventually helped her figure out some clues to the world surrounding dinosaurs. I let that recurring theme of her wonder and curiosity drive my narrative structure.
I'm on a quest, too. I want to share my newfound excitement with something that I felt left out of when I was a girl: Science. It's an excitement that is fueled by discovery, an excitement with what it's like to hunt down evidence and learn to recognize possibilities and clues, an excitement that reminds me a lot of what happens to us as writers.
Yes, everything I want to write about needs a beginning and ending.
Finding the right shape and arc of a story can be monstrous.
But every piece of writing is also a grand adventure as I, too, follow my wonder and curiosity as far as I possibly can.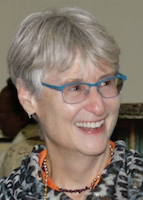 Hear Jane Kurtz's Audio Name Pronunciation
Listen to a Meet-the-Author Recording for The Clues Are in the Poo
Listen to a Meet-the-Author Recording for The Bone Wars
Explore Jane Kurtz's author page on TeachingBooks
Text and images are courtesy of Jane Kurtz and may not be used without express written consent.