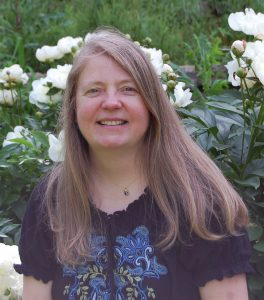 Was it You?
By Dori Hillestad Butler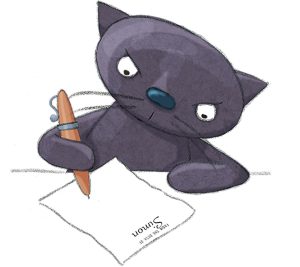 I've always wanted to be a writer, but I haven't always known I wanted to write for young readers. That was a realization that came to me in college when I took my first creative writing class. Did you, by any chance, happen to attend Bemidji State University in the mid-1980s, too? Did you take Dr. Elliott's Intro to Creative Writing class? If so, YOU could be the person who changed my life!
I wish I remembered your name. I must have known it at one time, though you and I never spoke. If I knew your name, I would do my best to try and find you so I could let you know that you set me on the trajectory that is now my life and for that I am eternally grateful.
I kind of remember what you looked like. You were a little bit shorter than me. A little bit heavier than me. And you had big, curly hair the color of honey. The day you changed my life was the day you read your short story.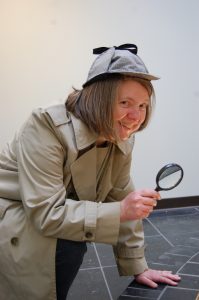 I sat across the circle from you, feeling like an imposter. What was I doing in this class? I wanted to be a writer, but I was starting to believe I was never going to become one. Not only had I not completed a draft of a short story for class (and I was someone who almost always did her homework), I listened to our classmates' stories and thought, I'm never going to write a story like this. I'll be blunt: I didn't even want to write stories like the ones I was hearing. They bored me. I never considered the possibility that the problem could be the stories. (Do 18-20 year-olds really have the life experience to write about middle-aged people who have grown and changed?) No, I was pretty sure the problem was me. After all, everyone else in the class seemed to appreciate each other's stories. They pointed out deep, meaningful symbolism that I had totally missed. Maybe it was time to drop my English major and focus on my psychology major.
Then you raised your hand. I may not remember your name, but I remember exactly what you said. I remember it so clearly you could've said it 35 minutes ago rather than 35 years ago. You said, "I'm really sorry, but I'm not like the rest of you. I'm not taking this class because I want to be a writer. I'm an elementary ed major, so…I wrote a story for kids. I hope that's okay?"
Even though my plan was to be a child psychologist by day and a writer by night, it never occurred to me to write a story for kids. Not until I heard yours. And, oh, how I loved your story. It took me right back to fifth grade. It made me laugh. It made me cry. It made the hairs on my arms stand on end. I wish I had told you that after class (or any other day the rest of that quarter), but I had no idea what a turning point your story was for me.
I went back to my dorm room and started working on a brand-new story of my own. A story about a high school party gone wrong. I wrote the entire first draft in one sitting. It became my first published story in a national magazine.
I haven't even tried to write fiction for adults since.
You changed my life. And you have no clue. I've published more than 55 books for young readers because you put the idea in my head that I didn't have to write for adults. I could write for kids!
I wonder how many of our classmates went on to become published authors. I hope that at least a couple of them did. I know I wasn't the only one in that class who dreamed of becoming a writer.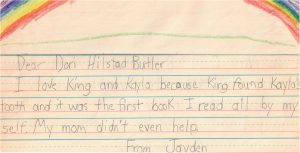 But I don't just want to "be a writer" anymore. I want to turn non-readers into readers. That's my mission. My reason for being. It's why I volunteer with literacy groups. Why I train my dogs to become registered therapy dogs so we can join READ programs. And why I write for early readers. Nothing brings me greater joy than to hear from a young reader, "I didn't like to read until I read your [fill in the blank]." Or "your [fill in the blank] is the first book I read all by myself." Wouldn't you agree that a person who reads can go anywhere and do anything?
I hope you did become a teacher. I like to think of you sharing one or two of my books with your students. Maybe you encourage them to write letters like Baxter and Simon do in my Dear Beast series. Maybe you encourage them to problem solve by making lists like King and Kayla. Maybe you even became a children's book author yourself.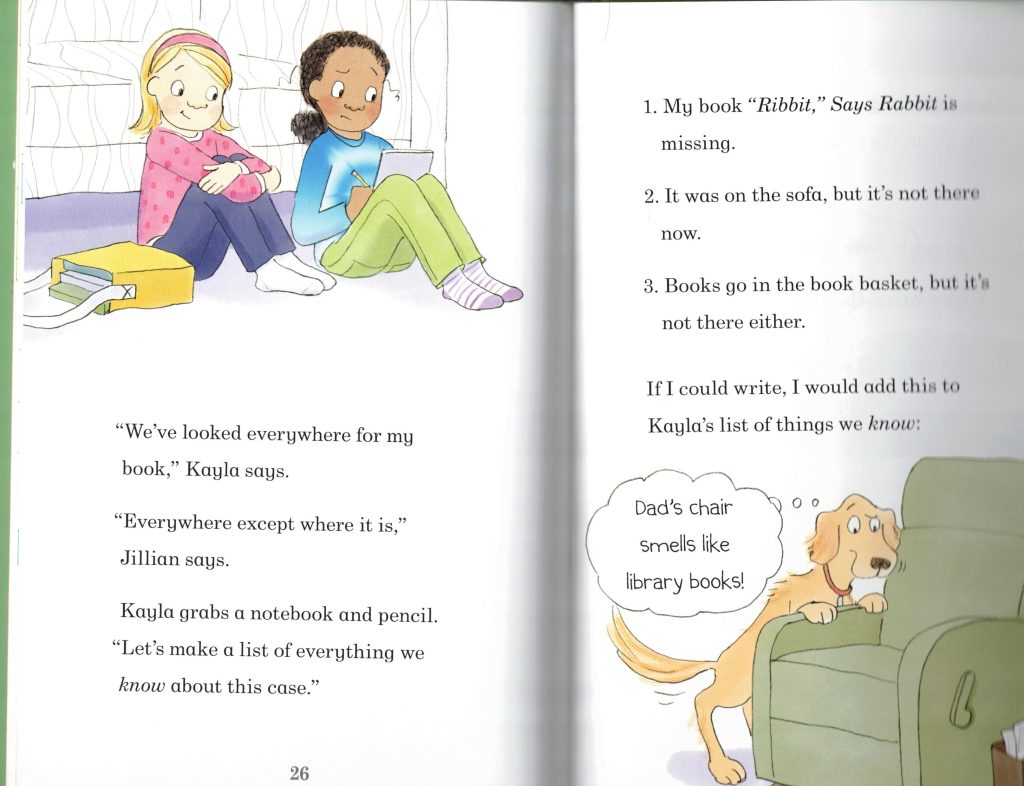 Wherever you are, whatever you're doing, I bet you're still changing lives. Isn't it interesting how a stranger can have such a profound impact on one's life? If you're reading this and you think you could be that other student in Dr. Elliott's Intro to Creative Writing class, please reach out. I would so love for you not to be a stranger anymore.
---
---
Text and images are courtesy of Dori Hillestad Butler and may not be used without express written consent.