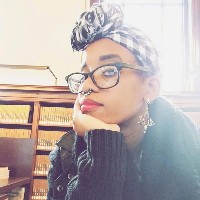 How I Draw a Comic Strip
By Steenz
Hi!
My name is Steenz and I'm the cartoonist on the syndicated comic strip "Heart of the City." The first 7 months of the strip are collected in the book Heart Takes The Stage (Simon & Schuster, 2022). And as a treat, I'll be walking you through how I draw a strip from the comic!
Today's strip is a part of the pageant arc. Heart is trying to do her makeup, isn't doing great, and then Addy comes in to help. As they do their makeup, Addy approaches Heart about inviting her somewhat flaky father to the pageant.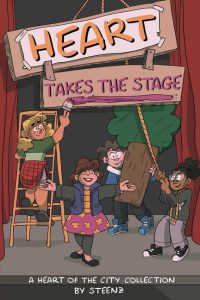 So the first thing I did was write out the scene. Nothing fancy, just so I know what I'm working with. You can see the highlighted scene.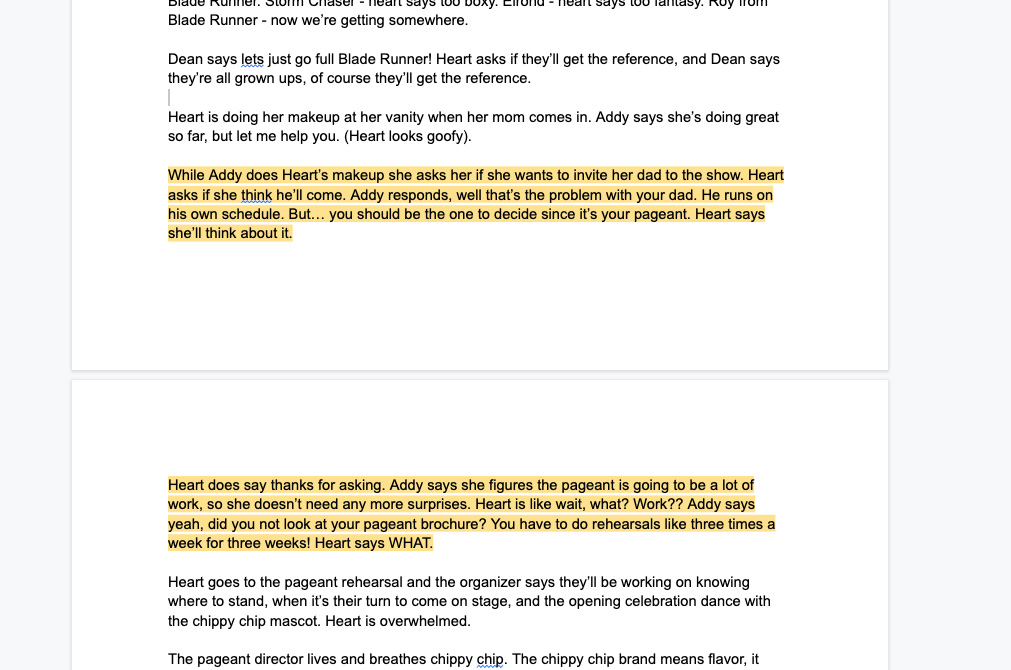 Then I take the scene, clean up the dialogue and place it into the script, which has each day listed, as you can see here. Here's where I break the story up into their individual days!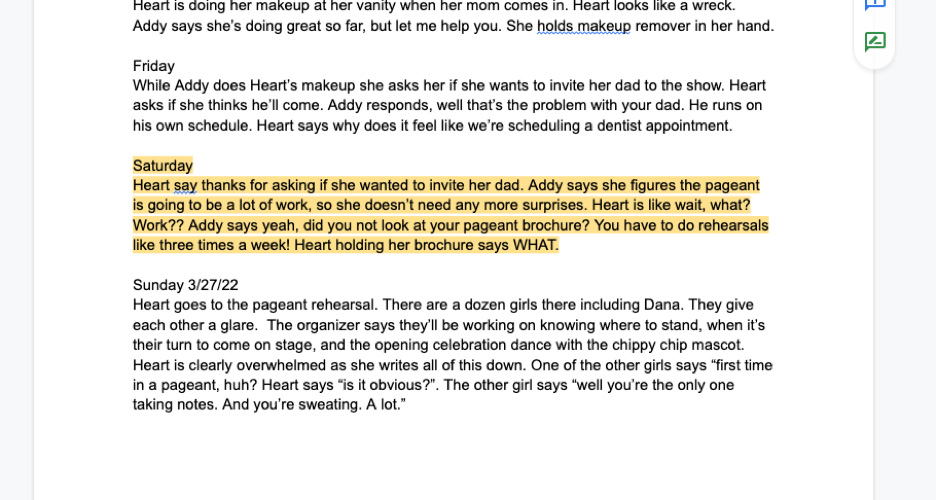 After the "script" is approved by my editor, I drew a REALLY rough sketch of what I want the finished strip to look like. What's important at this stage is making sure the dialogue isn't too heavy and the layout makes visual sense.

Now that the roughs are approved, I can go directly into drawing my strip. When I draw I use a Wacom Cintiq. It's a digital drawing tablet that I use for all of my illustration work! I love how fast it makes the drawing process. I would of course like to draw faster, but that's neither here nor there.
The inspiration for this strip came from the fallout of what happened earlier in the series, where Antonio (Heart's dad) surprised her by coming around during Christmas. It probably wasn't the BEST thing for him to do, since Heart wasn't expecting to see him. So I wanted to elaborate on that scene. So that it's clear that Addy recognized that Heart was caught unawares.

My favorite part of the process is making reference photos which I don't even show in this strip! There's always a pose I've never drawn before, so it's helpful to use a reference. And I have one ready: ME and a mirror! So when I can draw a strip WITHOUT a reference, I feel like I've conquered a challenge! So I'm pretty proud of how this one came out!

The hardest part is honestly fitting everything in the strip. These strips are only 2 x 6 inches so it's a very small space that needs to be filled. And when it's printed it's rather small! So it's hard to know what to include and what not to include, but practice makes it easier to figure that out.
I hope when readers get Heart of the City they feel connected to all of the characters. I'm really thankful that I get to write these stories about these kids and give them all fully fleshed out backgrounds and character development. So I hope readers feel like they're going on a journey of growth with Heart.
Once the inking and shading is done on the strip, I send it off to the coloring department and they take over from there! And there you have it! A finished strip!

---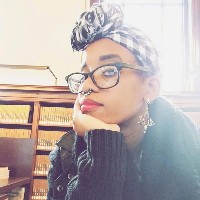 Text and images are courtesy of Steenz and may not be used without expressed written consent.