From Teaching to Writing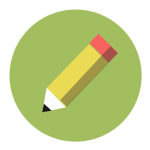 TeachingBooks asks each author or illustrator to reflect on their journey from teaching to writing. Enjoy the following from Laekan Zea Kemp.
In 2017, during my second year in the classroom, one of my ESL students came to my desk–we'll call him Adan–and asked me if I could help him write a text message. As an ESL teacher, I was used to helping students write all kinds of things in English–emails, birthday cards, job applications. Once I even had a student ask me to help her write a love letter to a boy she secretly admired.
So I told Adan that of course I would help him and he proceeded to hand me his phone. As I read the text message he'd just received he attempted to explain the situation as best he could. But it was clear from the apology I was reading that the person he was texting with had said some horrible things to him. It turned out that when a girl at Adan's new church found out that he and his family were from Mexico she felt the need to tell him that Mexicans were "rapists and criminals."
Newly arrived to the U.S., this shocked him. Adan's father is a doctor; his mother a former educator. His family is solidly upper middle class, as well as white presenting, meaning this was the first instance of discrimination on the basis of ethnicity he had ever experienced. But instead of leaving him feeling angry, it left him feeling confused. Because he didn't understand the ugly history of this country and how it persists even now.
So I got angry for him. Angry that the vile sentiments of adults were being repeated by children.
But I did know. I knew why the girl said what she said and why she thought it was okay to do so. So I got angry for him. Angry that the vile sentiments of adults were being repeated by children. Angry that those sentiments were manifesting in ways that made my students and me unsafe.
And as Adan attempted to apologize to his aggressor because he was so desperate to smooth things over, to make friends, to be accepted, I had to explain why none of that would matter. I had to explain racism in the United States of America. I had to explain a president who had been targeting Mexicans and other Central Americans since his campaign. I had to explain the hideous appetites that kind of rhetoric was satiating.
A few months later another one of my students went to Wal-mart with her mother and cousin. They were accosted by a white supremacist in the parking lot and the woman struck my student's cousin in the face.
Shortly after that, a gunman shot and killed 23 people and injured 23 others in a mass shooting in El Paso. In the same state where I was teaching 9th and 10th graders who shared the same cultural background as the victims. Victims who could have been my aunt or my cousin or my mother.
In between these tragedies were countless smaller microaggressions, and in the process my love for teaching experienced a death by a thousand paper cuts. Every day was a new battle for my students' humanity and I lost far more than I won. I felt helpless. Hopeless. Exhausted.
This is the atmosphere in which I was writing my first young adult novel Somewhere Between Bitter & Sweet, and so inevitably, what started out as a sweet love story set in a Mexican restaurant soon became a place to put the pain and the anger and all of the other things I was feeling about being Chicana and the only POC teacher my students had; all of the things I was feeling about the harmful systems within which I was forced to work; all of the things I was feeling about the world and where I feared it was headed.
But being able to grapple with those things on the page was such a gift. Because finally I could scream and cry and rage about these things that mattered to me so deeply without interruption, without being gaslit. In this new world I'd created, I could search for hope, and in some tiny almost imperceptible way it felt like setting things right. Even if just for a second.
I write about my community because I want Latine readers to come away from my books feeling a sense of pride.
That's when I knew–when I finally understood–what my storytelling was supposed to be for. For me. For my students. I write about my community because I want Latine readers to come away from my books feeling a sense of pride. I want them to see our beauty and our power. I want them to feel inspired to help preserve those parts of us that matter most.
Teaching helped me find my WHY and even though it's been a year and a half since I left the classroom to pursue writing full time I still think about my students every time I sit down to work; their struggles and their fears and their dreams in my heart and mind. A compass I am clutching so tightly with no intention of ever letting go.
As an author and educator, I am relying on that compass now more than ever as I wade through this new landscape in which truth is under attack, history is being erased, and books by BIPOC and LGBTQIA+ characters are being pulled off the shelves. Some days I feel the weight of defeat before I've even gotten out of bed in the morning. I'm sure many teachers feel the same.
But the answer to it all is sitting right in front of us. Our students are our WHY. Our students with all of their struggles and their fears and their dreams. Dreams we might ignite with a single word or gesture or story. That is why we keep going. Because they are the compass that will lead us out of the trees. The light that will guide us out of this darkness.
---
Books and Resources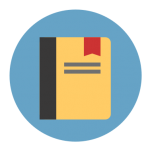 TeachingBooks personalizes connections to books and authors. Enjoy the following on Laekan Zea Kemp and the books she's created.
Listen to Laekan Zea Kemp talking with TeachingBooks about the backstory for writing Somewhere Between Bitter and Sweet. You can click the player below or experience the recording on TeachingBooks, where you can read along as you listen, and also translate the text to another language.
---
Explore all of the For Teachers, By Teachers blog posts.
Special thanks to Laekan Zea Kemp and Little, Brown Books for Young Readers for their support of this post. All text and images are courtesy of Laekan Zea Kemp and Little, Brown Books for Young Readers, and may not be used without expressed written consent.