Honoring a Living Hero
By Lina AlHathloul and Uma Mishra-Newbery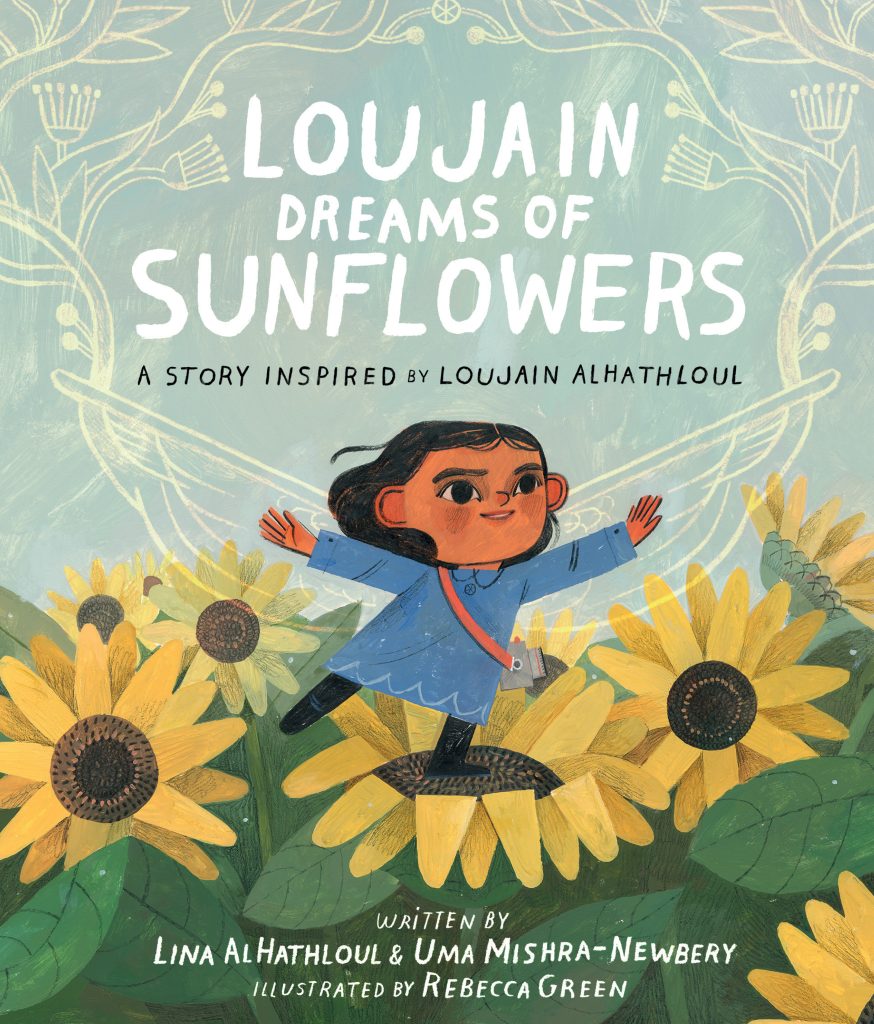 As human rights activists and co-authors of Loujain Dreams of Sunflowers: A Story Inspired by Loujain AlHathloul (Astra, 2022,) we have been asked many times why we decided to write a children's picture book instead of a nonfiction biography about our inspiring hero Loujain AlHathloul.
Loujain is a Saudi woman human rights defender (and Lina's older sister) who has been fighting for nearly a decade for civil rights and women's rights. She's a leader in the Women to Drive movement, and a pioneer in her demands to dismantle the male guardianship system in Saudi Arabia. Not being able to drive a car or live as an adult without a male guardian aren't concerns that immediately interest children, but every child dreams of flying, and every child has a place they want to visit but is out of their reach.
The stories of women human rights defenders are rarely told while the activists themselves are alive. So many times we learn of the stories of amazing women and activists posthumously. There are a few reasons for this: we rarely pause to acknowledge the contributions of women human rights defenders, the immense work they do to advocate for change and the risk they take in order to effect change; secondly, the risk that women human rights defenders face is high across multiple fronts. From digital threats to physical threats to themselves or their families—many women human rights defenders cannot even speak publicly about their work or the risk they face.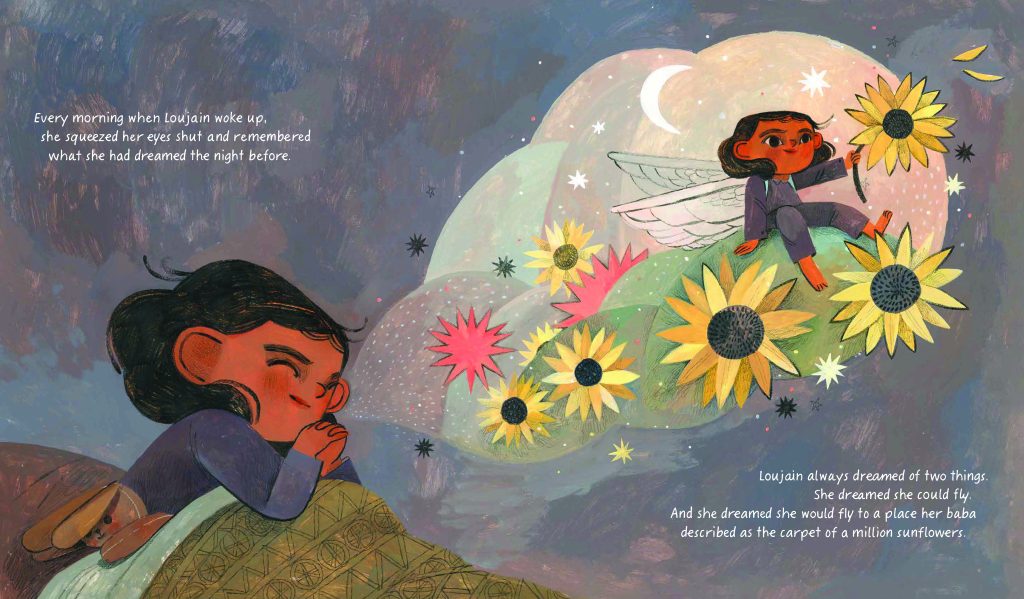 Such was the case of Loujain AlHathloul. When we decided to write Loujain's story, Loujain herself was still in prison in Saudi Arabia. She had been imprisoned arbitrarily and unjustly in March 2018 and was held for nearly three years before any official trial proceedings took place. She had faced intimidation, threats, kidnapping, and her family in Saudi Arabia had been silenced from speaking out even before her arrest. In prison, Loujain was subjected to brutal torture and intimidation. She went on two hunger strikes during her time in prison in her fight for justice. As authors and activists, we knew that we needed to share Loujain's story as far and wide as possible, but any story written about Loujain could not further put her or her family in Saudi Arabia at risk. This was one of the primary reasons we decided to write a fable.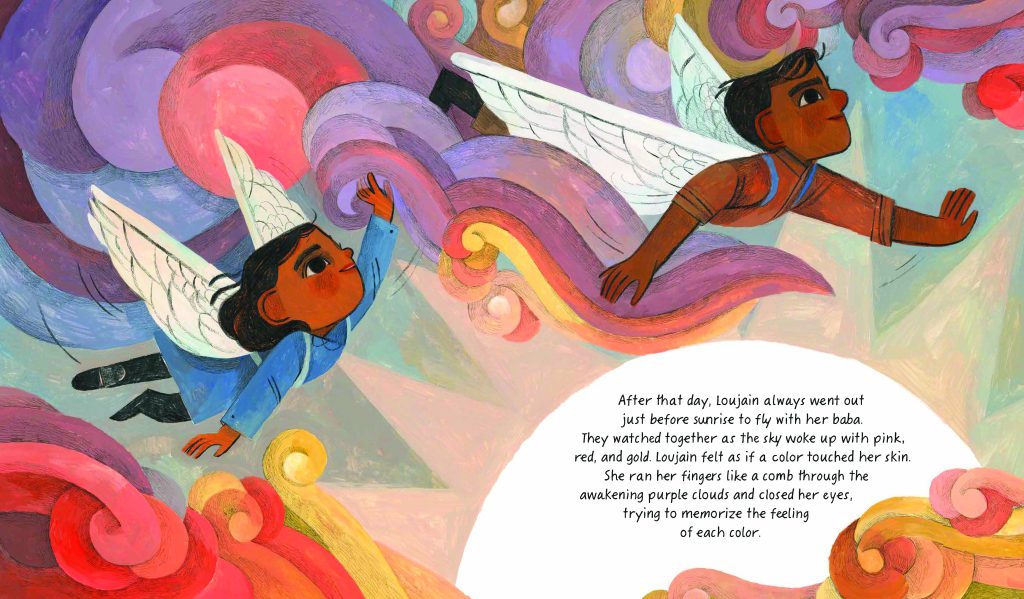 Another reason that led us to realize the importance of sharing Loujain's story with children was my (Uma's) then 5-year-old daughter. My daughter was insistent in understanding my activism and why I was fighting for Loujain. She had been hearing about Loujain for months, without really understanding why I was so busy and how important Loujain was to so many people. My daughter's curiosity and questions opened our eyes to the importance of sharing a hero's story with younger generations not only to educate them but also and most importantly to inspire them, to give them the gift of an example they can follow, someone they can look up to and can follow in situations of injustice; Loujain Dreams of Sunflowers features backmatter that includes both a note from us as well as biographical information about our hero. Our accompanying teacher's guide and activity book help to expand the discussion of Loujain's activism and the importance of storytelling beyond the pages of the book.
For many people around the world, Loujain is a symbol of inspiration and hope. To us, she represents the power a woman can have to change the world when she fights for freedom. Her story should be known to everyone, but most importantly to children who will inherit this world and need to know about the people—alive and breathing and, yes, even imprisoned—who fight for their freedom, and for justice for all people.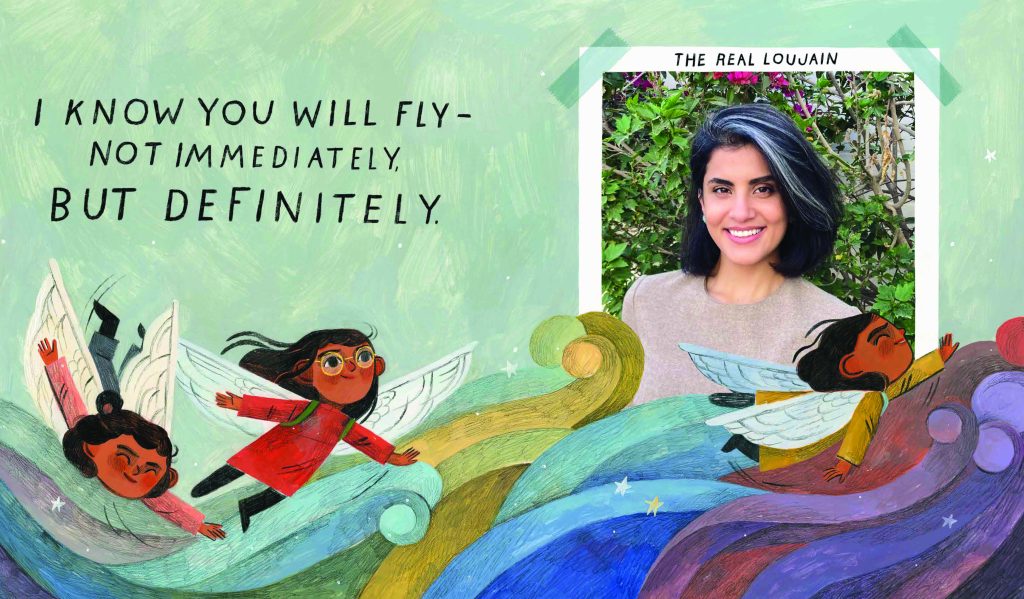 ---
Text and images are courtesy of Rebecca Green, Lina AlHathloul, Uma Mishra-Newbery and mineditionsUS and may not be used without expressed written consent.