From Teaching to Writing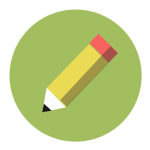 TeachingBooks asks each author or illustrator to reflect on their journey from teaching to writing. Enjoy the following from Margo Sorenson.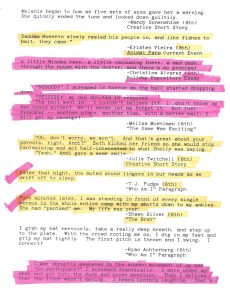 As an author, I'm often asked what are the most important factors in writing—ideas? Plot? Characters? Honestly, as a retired English (you knew this was coming ?) teacher, the answer is easy: personal voice.
When I was teaching, I discovered an amazing way to evaluate student writing—one that I read in the English Journal. It revolutionized the way I taught writing to my middle schoolers, and I hope it may resonate with you.
This innovative method rewards those sparkly gems—personal voice— in student papers that stand out in and of themselves, even just one sentence or one paragraph, regardless of the merits of the rest of the paper. Indeed, my students eagerly looked forward to getting their papers back, just to see if they got a "Copy to the Green Book" notation in the margin. Even a sentence in a "C" paper could qualify for being included in the Green Book, if the voice and word choice were exemplary. Sometimes, a paper that earned an "A" didn't necessarily contain a sentence or paragraph that could earn a place in the Green Book.
By doing so, they not only could appreciate good writing and be inspired themselves, but they caught a glimpse of what vivid writing really was.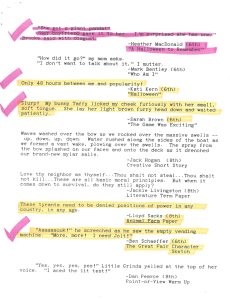 What, then, is this Green Book, into whose pages my students yearned to be able to copy their work? It was a large, green (imagine that!) three-ring binder on a shelf in my classroom, with plenty of blank, ruled notebook pages on which students could copy their gems. The brilliance of these contributions was admired by all the students who would eagerly pick up the Green Book and page through it in their odd moments in class or at recesses. By doing so, they not only could appreciate good writing and be inspired themselves, but they caught a glimpse of what vivid writing really was. Students from other classes enjoyed reading the Green Book as well, and compliments and fist-bumps were the orders of the day, bringing shy or triumphant smiles to the authors.
One of my fondest memories of teaching writing was a day I was passing papers back to my 8th graders, and one of the athletes in the class raised both his arms in the air and exclaimed joyously, "YES! I got something in the Green Book!" The Green Book both inspired and affirmed my students' excellent writing gems and made them excited and eager to write. Letter grades, of course, are always important, but the possible reward of being in the Green Book was what often motivated my students to try their best, no matter what the assignment was. In short, it truly revolutionized my teaching of writing, and I hope it may do the same for you.
---
Books and Resources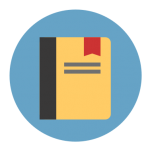 TeachingBooks personalizes connections to books and authors. Enjoy the following on Margo Sorenson and the books she's created.
Listen to Margo Sorenson talking with TeachingBooks about the backstory for writing Secrets in Translation. You can click the player below or experience the recording on TeachingBooks, where you can read along as you listen, and also translate the text to another language.
---
Explore all of the For Teachers, By Teachers blog posts.
Special thanks to Margo Sorenson and Regal House Publising for their support of this post. All text and images are courtesy of Margo Sorenson and Regal House Publishing, and may not be used without expressed written consent.