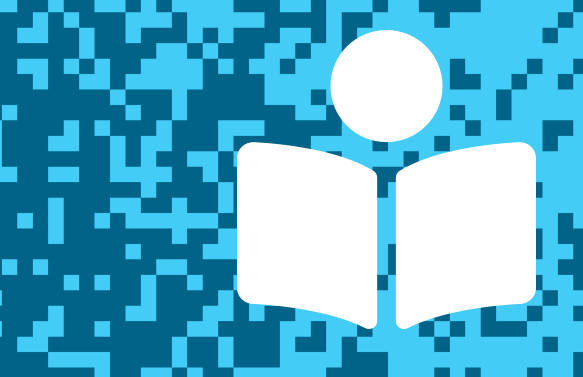 In this post, we feature Sylvia Vardell, a professor and poetry advocate, and award-winning poet Janet Wong. Their previous, acclaimed poetry anthologies for young people include Hop To It. You can hear them speak about their new poetry anthology, Things We Do, and try their "invitation to imagine" activity. You'll also find other resources to explore. Thanks for joining us, and let us know what you think in the comments below!
---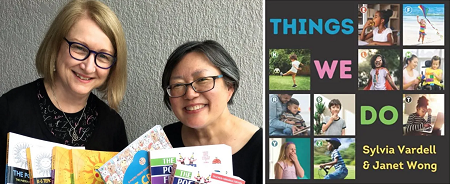 Edited by Sylvia Vardell and Janet Wong
Published by Pomelo Books
Release date: October 15, 2021
What things do we love to do? In this book, you'll find poems from A to Z, featuring action words and photos that will make kids eager to CLAP, DANCE, JUMP, LAUGH, WAVE, ZOOM, and more as you read the playful selections.
The poets in this book are a diverse and eclectic blend of established and new writers: Beth Brody, Joseph Bruchac, Jen Bryant, Mary E. Cronin, Linda A. Dryfhout, Margarita Engle, Janet Clare Fagal, Marilyn Garcia, Nikki Grimes, Carol Labuzzetta, Marty Lapointe-Malchik, Grace Lin, Molly Lorenz, Jone Rush MacCulloch, Pat Mora, Linda Sue Park, Moe Phillips, Jack Prelutsky, Janice Scully, Linda Kulp Trout, Padma Venkatraman, Leslie Stall Widener, Carole Boston Weatherford, Janet Wong, Jane Yolen, and Helen Kemp Zax. In addition to writing, their varied backgrounds include careers as teachers, librarians, lawyers, health care workers, scientists, film producers, artists, and more.
This poetry anthology can be shared by families at home or by teachers in classrooms, and parents, caregivers, and educators will find useful tips and resources to help make learning even more fun. This book will also be a favorite resource in an ELL classroom.
---
Listen to Sylvia Vardell and Janet Wong talking with TeachingBooks about creating Things We Do. You can click the player below or experience the recording on TeachingBooks, where you can read along as you listen, and also translate the text to another language.
---
Invitation to Imagine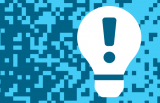 TeachingBooks asks each author or illustrator on our Virtual Book Tour to share a writing prompt, a drawing exercise, or just an interesting question to spark curiosity and creativity. Enjoy the following activity contributed by Sylvia Vardell and Janet Wong.
Imagination Activity with Sylvia Vardell and Janet Wong
Below are three photos that appear with poems in Things We Do, for the words JUMP, OPEN, and YAWN.
Write a poem about each of these photos. Use the word (JUMP, OPEN, or YAWN) as the title and also in your poem. Then look at the poems written by these 3 poets:
"JUMP" by Molly Lorenz
"OPEN" by Linda Kulp Trout
"YAWN" by Leslie Stall Widener
Your poems are probably very different from these poems. That's one of the neat things about poetry. There are many different ways to write about the same thing. You can rhyme—or not. You can use repetition (repeating words)—or not. You can make your poem sound like a song with a strong rhythm—or not. Anything goes!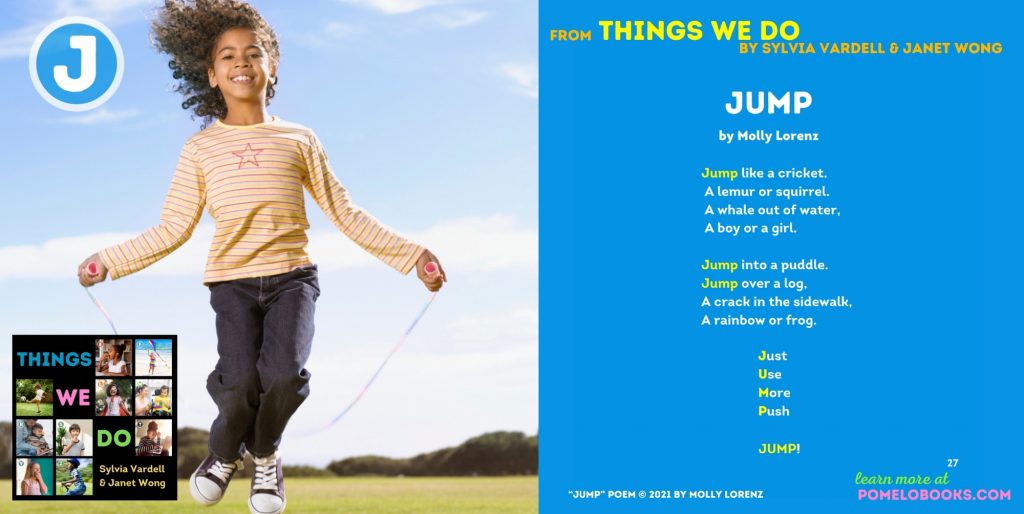 "Jump" by Molly Lorenz
Jump like a cricket.
A lemur or squirrel.
A whale out of water.
A boy or a girl
Jump into a puddle.
Jump over a log.
A crack in the sidewalk.
A rainbow or frog.
Just
Use
More
Push!
JUMP!
---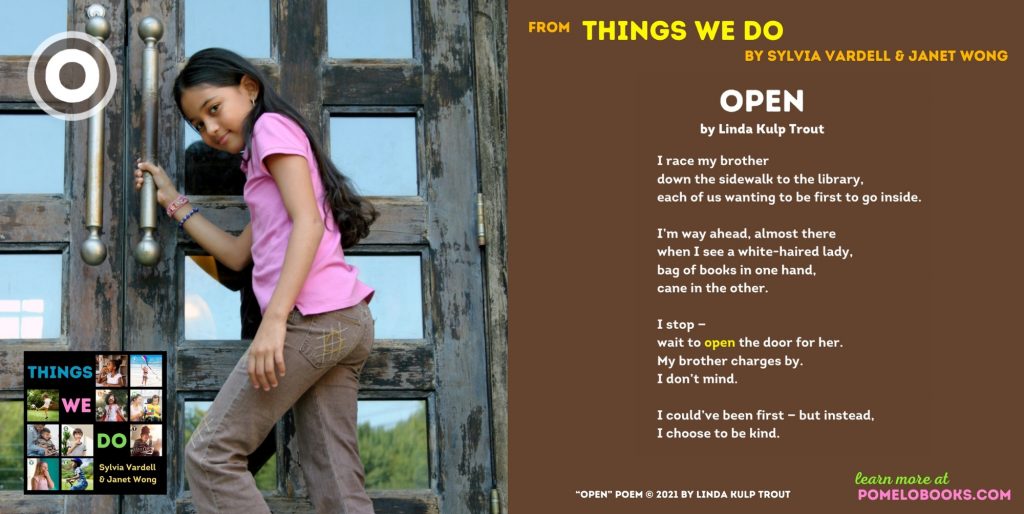 "Open" by Linda Kulp Trout
I race my brother
Down the sidewalk to the library,
each of us wanting to be first to go inside.
I'm way ahead, almost there,
when I see a white-haired lady,
bag of books in one hand
cane in the other.
I stop—
wait to open the door for her.
My brother charges by.
I don't mind.
I could've been first—but instead,
I chose to be kind.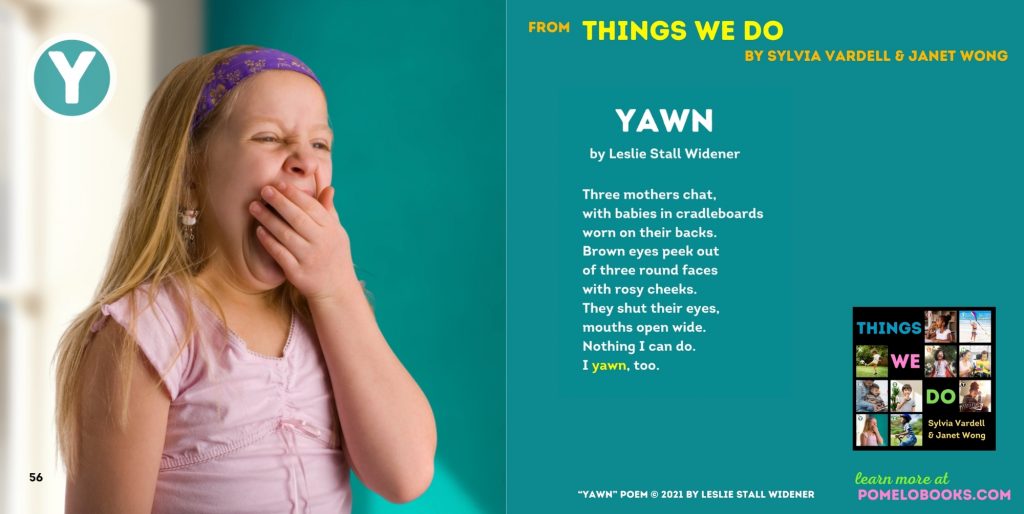 "Yawn" by Leslie Stall Widener
Three mothers chat,
with babies in cradleboards
worn on their backs.
Brown eyes peek out
of three round faces
with rosy cheeks.
They shut their eyes,
mouths open wide.
Nothing I can do.
I yawn, too.
Finish This Sentence . . . with Sylvia Vardell and Janet Wong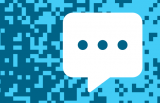 As part of our Virtual Book Tour, TeachingBooks asks authors and illustrators to complete short sentence prompts. Enjoy Sylvia Vardell and Janet Wong's responses.
"I hope that my book encourages kids to think about…"
I hope that my book may encourage kids (or teens) to think about the heroes in our own families—and to take photos of them and write poems about them and make them the stars of our own books.—Janet Wong
"A surprising thing that helps me work is…"
A surprising thing that helps me work is having my dog, Wilby, sit beside me while I write. I don't work at a desk. I sit on my couch with my dog next to me for hours on end. But in between writing and typing on my laptop computer is a lot of petting and tussling with him— the perfect writing break. —Sylvia Vardell
---
Thank you!
To wrap up this Virtual Book Tour, we thank Janet Wong and Sylvia Vardell for signing a book for all of us.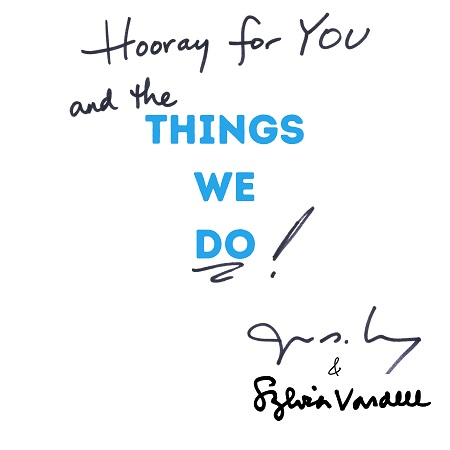 ---
More Connections to Sylvia Vardell, Janet Wong, and Things We Do
---
Explore all of the titles featured in the TeachingBooks Virtual Book Tour: one link with author interviews, lesson plans, activities, and more!
All other text and images are courtesy of Sylvia Vardell, Janet Wong, and Pomelo Books and may not be used without expressed written consent.