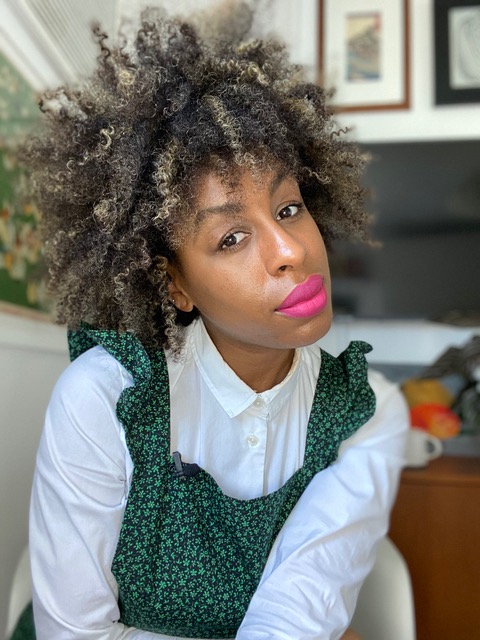 The Ultimate Art Museum
By Ferren Gipson
If you could create a brand-new art museum from scratch, what would you include? It's a challenging, but very exciting question!
When I sat down to begin work on The Ultimate Art Museum (Phaidon, 2021), I looked at several art history curriculums, my old notes from survey courses I took, and real museum layouts around the world, to shape the way I wanted to organise this museum-in-a-book designed especially for young readers. I decided that I liked a chronological approach best, because this would present artworks in a way where readers could easily follow how different artists and cultures changed, developed, and influenced each other across time. 
Displaying art from around the world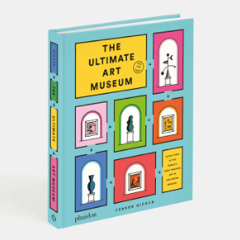 There are three "wings" in the book that group ancient, early modern, and modern/contemporary art. Within those wings are many different "galleries" encompassing art from around the world during that period. In the first wing, the galleries are divided into smaller regions, like Ancient Egypt, East Asia, or the Ancient Romans. Then in the second wing, we look at broader areas, such as the galleries for European Painting or the Arts of Asia, which includes works from South Asia, Southeast Asia, China, Korea, and Japan. By the final wing, there are no geographical galleries, and art from around the world sits alongside each other.
By displaying works this way, I hope that readers will be able to see how cultures and artists from all around the world have interacted with each other as the world became more connected over time. It also creates amazing opportunities to see works side-by-side that are from different geographical areas. One of my favorite examples of this is the ukiyo-e print room in the Modern Art Gallery, which sits next to a painting by James McNeill Whistler. In showing these works together, I can show a clear example of how Japanese woodblock prints were a huge inspiration to modern European artists in the nineteenth century—the impact of that relationship might be less if the images were split across different areas of the museum.
Representation in art
I was also keen to show works by a diversity of artists. There are specific rooms where the book addresses topics like feminism or decolonization, but I also worked to highlight the works of women and people of color throughout the museum. The contributions of women have often been left out of the stories of abstract expressionism and surrealism, for example, but in The Ultimate Art Museum, you'll find artists like Lee Krasner (a woman ab ex artist) and Dorothea Tanning (a surrealist) in their respective galleries where they belong. There is also often a tendency to discuss Black artists in a separate space from other artists working in similar styles and methods. I created a gallery that addresses Black American narratives and topics like the Harlem Renaissance, but I also wanted to include these artists across other stylistic categories as well. So, you'll find Robert Duncanson with the landscape artists, Alma Thomas with color field painters, and more.
Spreading the art love
My personal mission as an art historian is to cultivate an interest in this fascinating subject for as many people as possible. I know that many people find art intimidating, but it doesn't have to be! By writing The Ultimate Art Museum, I hope I'm able to light a spark in a young reader to develop their interest in art. The writing is intended for a younger audience, but I aimed to not "talk down" to readers, so I hope that people of any age will find it interesting. And more importantly, I hope they will be able to see themselves in the stories and artwork the museum contains.
---
Text and images are courtesy of Ferren Gipson and may not be used without expressed written consent.