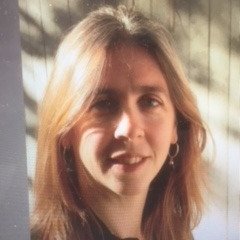 Home is Where the Habitat Is
By Lenora Todaro
Hunkered down in a two-bedroom apartment in Brooklyn with my husband, three teenage sons, and our dog, I found solace during the 2020 COVID-19 lockdown by following reports of unusual animal behavior occurring around the world. An octopus swimming into a canal in Venice, Italy, caused a local stir. Sea turtles hatched in record numbers in Brazil and Mexico, marching their little bodies triumphantly into the ocean. With most humans shuttered in, the animals seemed to be roving and expanding their homes. This moved me, and reminded me of a girlhood summer spent building homes in the forest for woodland creatures, using twigs for the house's structure and moss for roof and walls.
My relationship with wildlife started early. I spent my toddler years in Kenya, where I saw elephant dung the size of cantaloupes. My family moved to the Bronx when I was four, and in elementary school, I started a Ranger Rick Nature Club. Our first mission was to save Renee the cockroach from peril. We would play Endangered Species, a board game like Monopoly except you buy wildlife preserves rather than hotels. When I was ten, I wrote my first children's book in a marble notebook, inspired by both the stick homes I'd been building in the summer and by Enid Blyton's book The Magic Faraway Tree.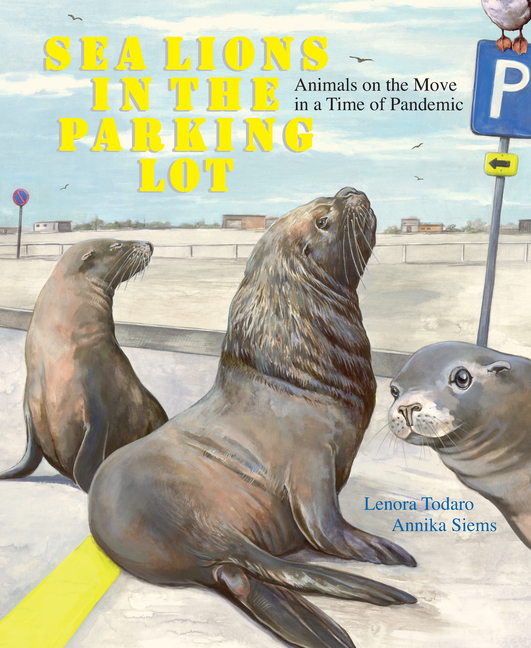 I worked as an editor and journalist before writing a children's book again. In 2019 I wrote an essay series called Sidewalk Naturalist, which was a deep dive into urban wildlife and ecology in New York City. I wrote about peregrine falcons, squirrels, horseshoe crabs and other creatures that inhabit urban spaces. Writing that series—and watching the wildlife goings on while under lockdown—led me to see these incidents of curious animal behavior as a series of vignettes in a picture book. Sea Lions in the Parking Lot: Animals on the Move in a Time of Pandemic (Minedition, 2021) brings together my love for wildlife and for protecting their habitats. Photos and videos of sea lions lolling about in a parking lot in Argentina gave me the book's title. When I saw a police video of a kangaroo hopping down empty streets in Australia I imagined it like a fugitive from crowds, enjoying the traffic-free roads with a city all to itself. That kangaroo's story opens the book. I turned these and other international news stories into scientifically grounded vignettes about how the lives of animals and their habitats changed when people stayed away—at least temporarily.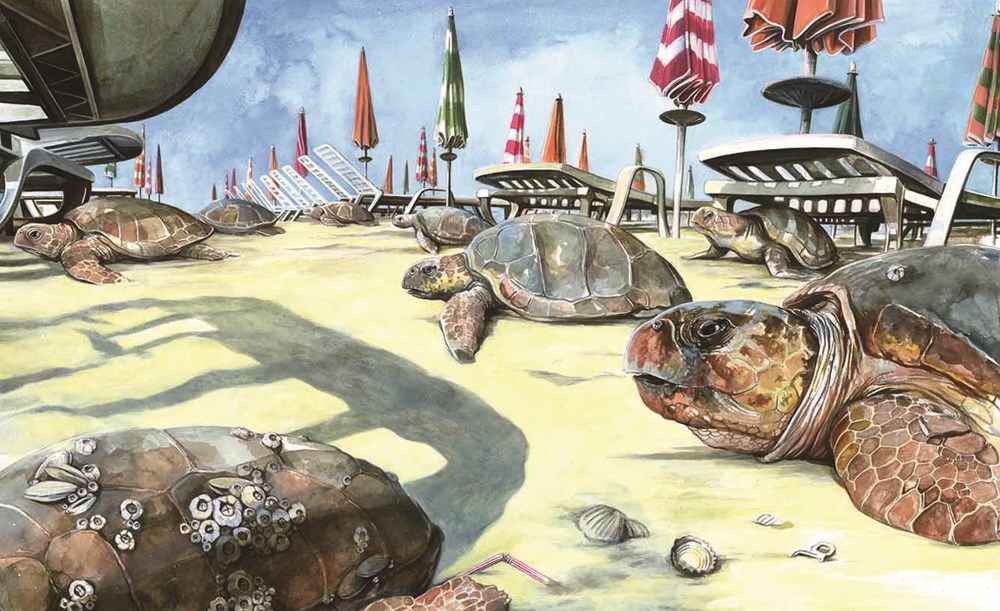 I volunteer as an expedition leader with the Wildlife Conservation Society, and I often talk with students about habitats, a key theme of the book. I explain that habitat loss from deforestation, overfishing, or overdevelopment is one of the main reasons some species struggle to survive. Students love to answer the questions: What is your habitat? Do you live near a mountain forest like gorillas, near an ocean like the sea lions, or near a city like coyotes? I think children love to know about the habitats of animals, in part, because they understand what home means to them. They get it: home is where our habitat is.
While the resurgence of wildlife is one of the best pieces of news from this terrible time, of course, some animals didn't fare so well. There was a rise in poaching in some places, and wildlife that depend upon humans for food, like city pigeons and macaques, had difficulties. But this radical, unplanned experiment, in which humans and industry stepped out of the way globally, reinforces how interdependent we are.
The pandemic lockdown gave me the foundation for these stories, but issues related to habitat have long existed and will persist beyond this moment, which scientists have named "the Anthropause." As I wrote the vignettes, I imagined leading a tour of different habitats and creatures around the world that would spark questions for young readers: What are wetlands? Why do flamingos thrive there? The flamingos in my book stop near Navi Mumbai in India. Where else do they live? Discussing the pandemic through the lens of wildlife strikes me as an ideal way to open a conversation with children. Look how nature bounces back when people get out of the way.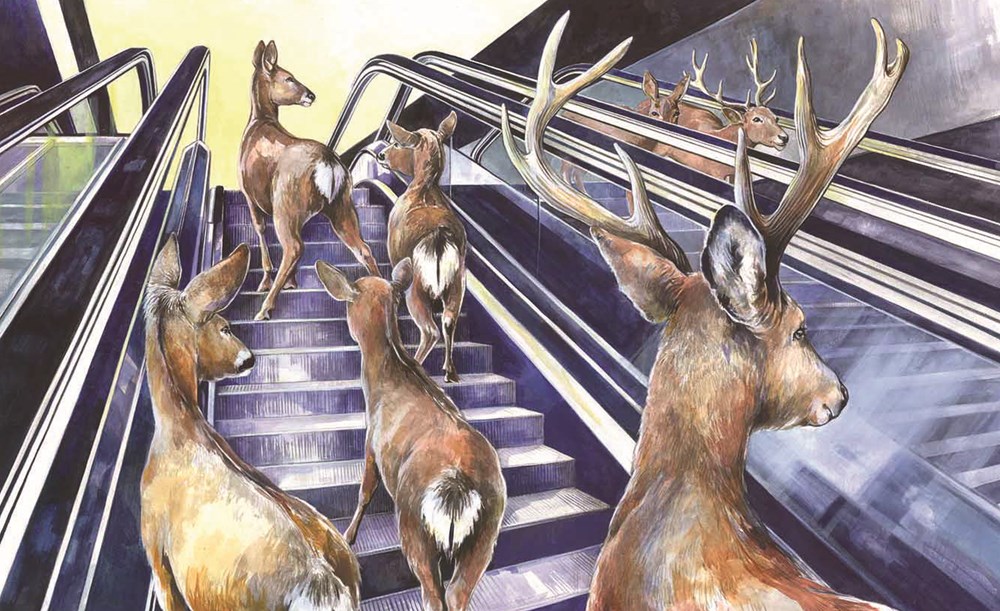 ---
Text and images are courtesy of Lenora Todaro and minedition may not be used without expressed written consent.