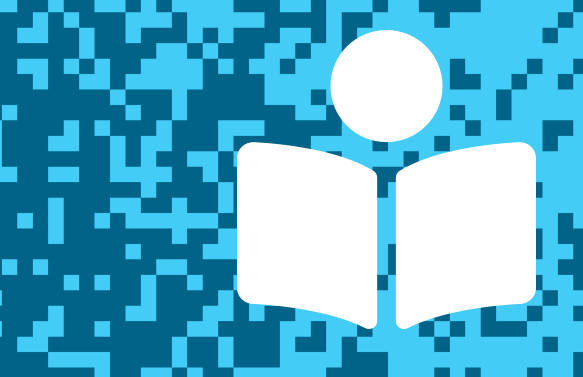 In this post, we feature author Rob Buyea, whose popular titles include Because of Mr. Terupt and its sequels. You can hear him speak about his new novel, What Comes Next, and try his fun "invitation to imagine" activity. You'll also find other resources to explore. Thanks for joining us, and let us know what you think in the comments below!
---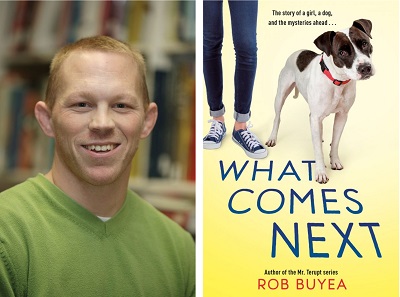 Written by Rob Buyea
Published by Delacorte Press, an imprint of Penguin Random House
Release date: June 8, 2021
Twelve-year-old Thea and her family are moving to a new town for a fresh start. To Thea, it feels like running away. She lost her best friend, Charlie, in a tragic accident, and in the painful aftermath, she has gone mute. Her two younger sisters, however, are excited about moving, especially after their dad promises that the family will get a rescue puppy. This doesn't change Thea's mind, though, until Jack-Jack bounds into her life and makes it clear that he is no ordinary dog. As she bonds with Jack-Jack, and as the dog's mischievous ways steer her toward someone she can confide in, Thea opens up to the possibility of new friendships and forgiveness, and comes to believe in what cannot be fully explained. From the beloved author of the Mr. Terupt and Perfect Score series comes this stand-alone middle-grade novel about a girl who is dealing with tragic loss and grief, and the dog that helps her forge find happiness once again.
From What Comes Next, by Rob Buyea.

When you own a dog, you end up with lots of incredible tales to tell, but none are quite like the one I've got for you now—not even Old Yeller or Where the Red Fern Grows.

Read a longer excerpt from What Comes Next, by Rob Buyea.
---
Listen to Rob Buyea talking with TeachingBooks about creating What Comes Next. You can click the player below or experience the recording on TeachingBooks, where you can read along as you listen, and also translate the text to another language.
---
Invitation to Imagine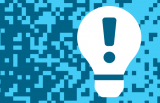 TeachingBooks asks each author or illustrator on our Virtual Book Tour to share a writing prompt, a drawing exercise, or just an interesting question to spark curiosity and creativity. Enjoy the following activity contributed by Rob Buyea.
Imagination Activity with Rob Buyea
You've recently adopted a 4-month-old rescue pup. Congratulations! You love your new family member, but after getting him home, you quickly learn that he is not the easiest. Your pup hates going into his crate, and while you've enjoyed your leash walks with him, you've struggled because of the way he shrinks and cowers and tries to get as far away as possible every time a loud truck drives by. You begin to wonder about your new dog and his behaviors. Why is he like this? What is his story? (FYI: This was how I got started with What Comes Next.)
---
Finish This Sentence . . . with Rob Buyea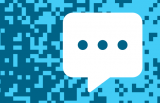 As part of our Virtual Book Tour, TeachingBooks asks authors and illustrators to complete short sentence prompts. Enjoy Rob Buyea's response.
"While working on this latest project, I was surprised to discover that…"
While working on this latest project, I was surprised to discover that I didn't need the dog's voice or narration because it was actually Thea's story to tell, though starting with the dog's story is what led me to Thea.
"A favorite question from a young reader is…"
A favorite question from a young reader was, "If you weren't an author what would you be?" Answer: Country music superstar!
---
Thank you!
To wrap up this Virtual Book Tour, we thank Rob Buyea for signing a book for all of us.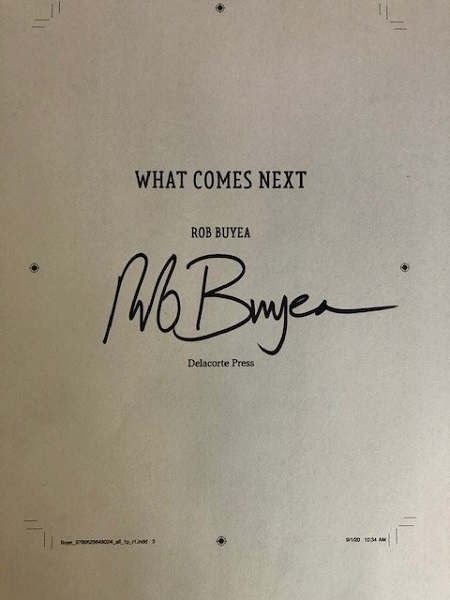 ---
More Connections to Rob Buyea and What Comes Next
---
Explore all of the titles featured in the TeachingBooks Virtual Book Tour: one link with author interviews, lesson plans, activities, and more!
Author photo by Glenn Minshall. All other text and images are courtesy of Rob Buyea and Penguin Random House and may not be used without expressed written consent.