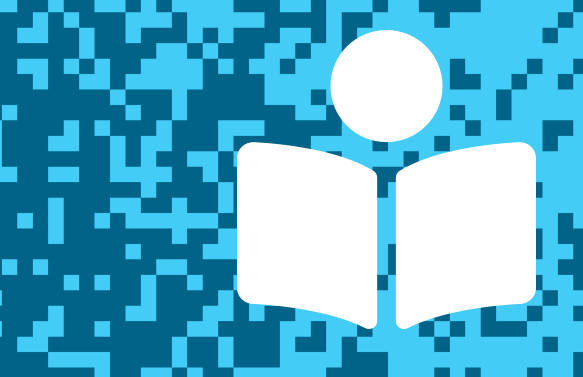 In this post, we feature author Mượn Thị Văn, whose previous acclaimed titles include In a Village by the Sea, illustrated by April Chu. You can hear her speak about writing her new picture book, Wishes, illustrated by Victo Ngai, and try her "invitation to imagine" activity. You'll also find other resources to explore. Thanks for joining us, and let us know what you think in the comments below!
---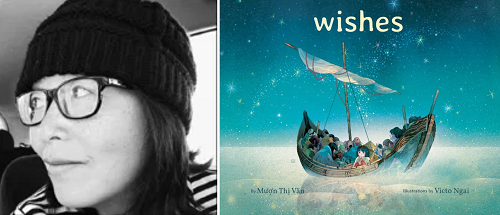 Written by Mượn Thị Văn and illustrated by Victo Ngai
Published by Orchard Books, an imprint of Scholastic, Inc.
Release date: May 4, 2021
Wishes tells the powerful, honest story about one Vietnamese family's search for a new home on the other side of the world, and the long-lasting and powerful impact that makes on the littlest member of the family. Inspired by actual events in the author's life, this is a narrative that is both timely and timeless. Told through the eyes of a young girl, the story chronicles a family's difficult and powerful journey to pack up what they can carry and to leave their world behind, traveling to a new and unknown place in a crowded boat. With sparse, poetic, and lyrical text from acclaimed author Muon Thi Van, thoughtful back matter about the author's connection to the story, and luminous, stunning illustrations from Victo Ngai, Wishes tells an unforgettable, timely story for young children and their families.


---
Listen to Mượn Thị Văn talking with TeachingBooks about creating Wishes. You can click the player below or experience the recording on TeachingBooks, where you can read along as you listen, and also translate the text to another language.
---
Invitation to Imagine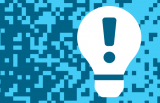 TeachingBooks asks each author or illustrator on our Virtual Book Tour to share a writing prompt, a drawing exercise, or just an interesting question to spark curiosity and creativity. Enjoy the following activity contributed by Mượn Thị Văn.
Imagination Activity with Mượn Thị Văn
If you were going on a long journey, what would you pack in your bag? Write about or draw the things you would bring along. Why did you choose these things?
Finish This Sentence . . . with Mượn Thị Văn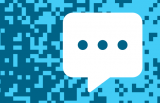 As part of our Virtual Book Tour, TeachingBooks asks authors and illustrators to complete short sentence prompts. Enjoy Mượn Thị Văn's response.
"My favorite books as a child were . . ."
My favorite books as a child/teen were the Nancy Drew books, among others. They were the first books I remembered reading on my own, and Nancy Drew seemed like such a smart, skilled, and fearless detective. There were many times when I wished the plot was duller so that I'd be less nervous while reading!
"You may not know that I can . . ."
You may not know that I can . . . pick up a lot of things with my Super Toes! I got good at picking up things with them because I am almost always barefoot in the house, and my toes wanted to do something else besides helping me walk, run, jump, and balance. Do you have Super Toes?
"A surprising thing that helps me work is . . ."
A surprising thing that helps me work is . . . napstorming (napping + brainstorming)! I lie in bed, close my eyes, and just think about whatever I'm working on. It's my favorite way to brainstorm, and it's so relaxing that I sometimes fall asleep!
"Where I work . . ."
Where I work is anywhere and everywhere, including in my car! Here's a photo of one of my favorite places to work—my super comfy green armchair.
---
Thank you!
To wrap up this Virtual Book Tour, we thank Mượn Thị Văn for signing a book for all of us.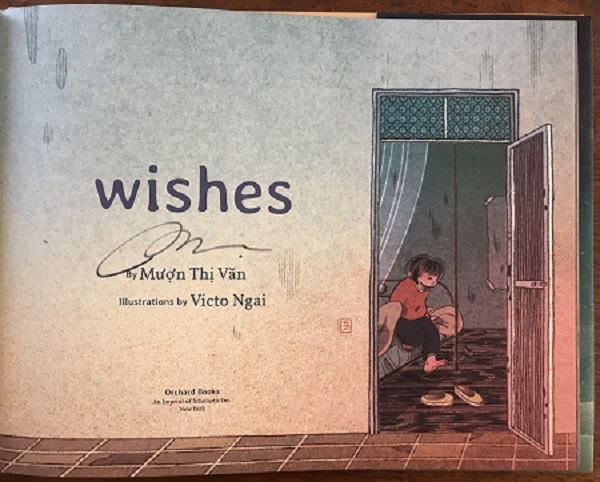 ---
More Connections to Mượn Thị Văn and Wishes
---
Explore all of the titles featured in the TeachingBooks Virtual Book Tour: one link with author interviews, lesson plans, activities, and more!
All other text and images are courtesy of Mượn Thị Văn, Victo Ngai, and Scholastic, Inc. and may not be used without expressed written consent.