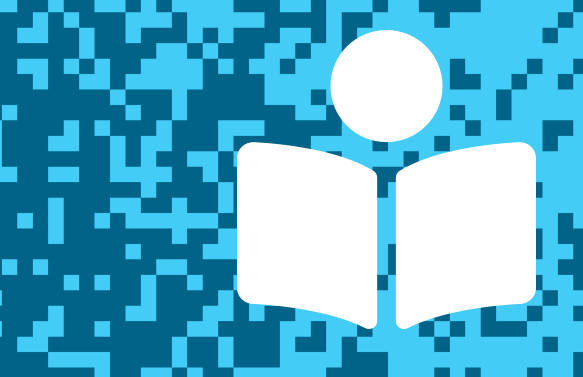 In this post, we feature author Julie Abery, whose previous acclaimed titles include Yusra Swims. You can hear her speak about her new informational picture book, Sakamoto's Swim Club: How a Teacher Led an Unlikely Team to Victory, illustrated by Chris Sasaki, and try her fun "invitation to imagine" activity. You'll also find other resources to explore. Thanks for joining us, and let us know what you think in the comments below!
---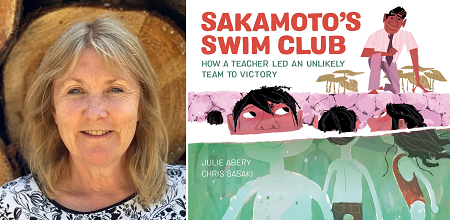 Written by Julie Abery, illustrated by Chris Sasaki
Published by Kids Can Press
Release date: May 4, 2021
When the children of workers on a 1930s Maui sugar plantation were chased away from playing in the nearby irrigation ditches, local science teacher Soichi Sakamoto had an idea. He offered to take responsibility for the children—and then he began training them how to swim. Using his science background, Sakamoto devised his own innovative coaching techniques: he developed a strict practice regime for the kids, building their strength and endurance by using the ditch water's natural current. The children worked hard under the dedicated Sakamoto's guidance, and their skills improved. They formed a swim club and began to dominate in swimming events around the world. And then one day, the proud Sakamoto saw an impossible dream come true—Olympic gold! Beautifully told in spare rhyme and vibrantly illustrated, this informational picture book touches on themes of building perseverance, believing in oneself, and challenging stereotypes, while capturing how one person can make a huge difference in the lives of others.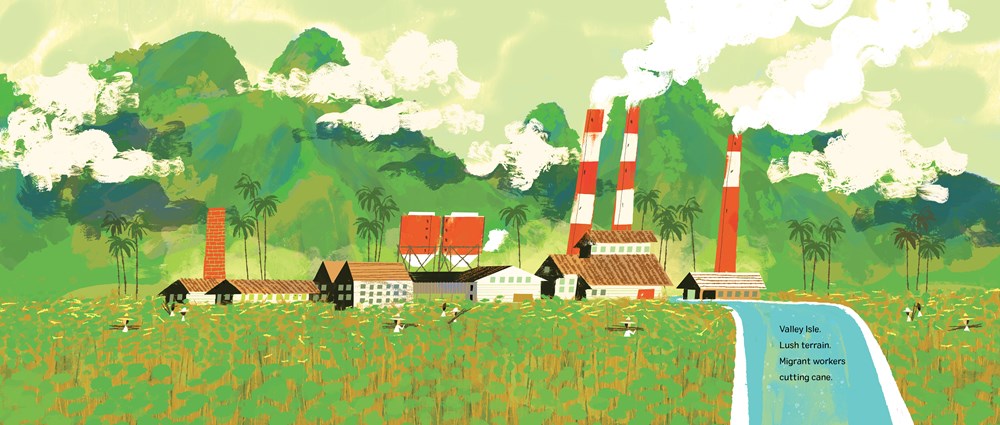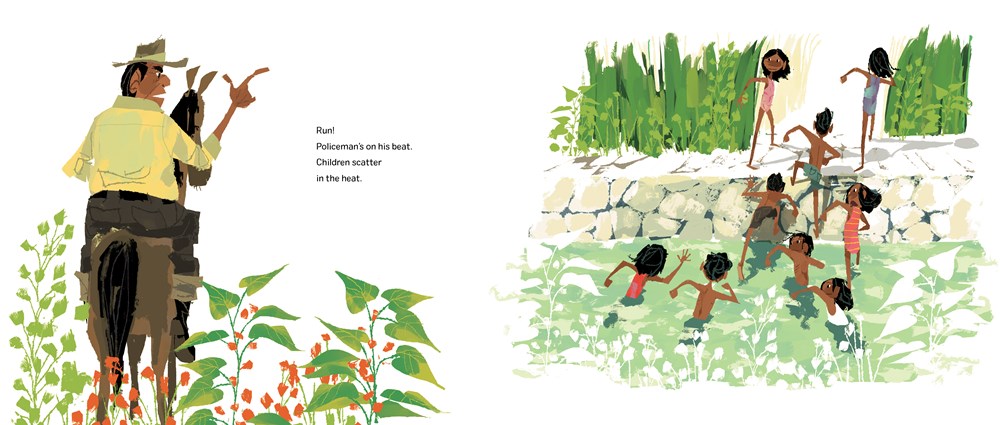 ---
Listen to Julie Abery talking with TeachingBooks about creating Sakamoto's Swim Club: How a Teacher Led an Unlikely Team to Victory. You can click the player below or experience the recording on TeachingBooks, where you can read along as you listen, and also translate the text to another language.
---
Invitation to Imagine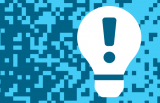 TeachingBooks asks each author or illustrator on our Virtual Book Tour to share a writing prompt, a drawing exercise, or just an interesting question to spark curiosity and creativity. Enjoy the following activity contributed by Julie Abery.
Imagination Activity with Julie Abery
Becoming an Olympic athlete takes years of dedication to your sport. Imagine you are one of Sakamoto's swimmers and have finally made it to the Olympic Games. Are you excited or calm? Who are you swimming against? How big is the crowd? What does it sound like? Describe or draw your race.
Finish This Sentence . . . with Julie Abery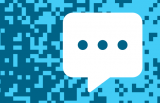 As part of our Virtual Book Tour, TeachingBooks asks authors and illustrators to complete short sentence prompts. Enjoy Julie Abery's response.
"A surprising thing that helps me work is . . ."
A surprising thing that helps me work on my spare rhyming style is running. Running clears my mind, and the rhythm of each step creates a beat in my head, which I use when I am creating new verses.
"You may not know that I have…"
You may not know that I have lived in four countries and can speak four languages: English, French, German, and Dutch.
---
Thank you!
To wrap up this Virtual Book Tour, we thank Julie Abery for signing a book for all of us.
---
More Connections to Julie Abery and Sakamoto's Swim Club: How a Teacher Led an Unlikely Team to Victory
---
Explore all of the titles featured in the TeachingBooks Virtual Book Tour: one link with author interviews, lesson plans, activities, and more!
All text and images are courtesy of Julie Abery, Chris Sasaki, and Kids Can Press and may not be used without expressed written consent.