From Teaching to Writing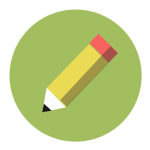 TeachingBooks asks each author or illustrator to reflect on their journey from teaching to writing. Enjoy the following from Jenny Torres Sanchez.
A psychic once told me she saw being a teacher in my future. I was eighteen at the time, dressed in head to toe black, wearing heavy dark eyeliner and a chip on my shoulder. I laughed when she said this because there was no way I was going to be a teacher. Sure, I told her. Totally sounds like me.
In college, I studied English literature even though it didn't seem practical and I had no idea what I would do with that degree. At the time, I didn't fully understand that it was because of my teachers that I pursued this path. Because they had lit a fire of curiosity in me about literature. They were the ones who made literature something real, something that could make sense of the world, or make me question what I saw in it. All of my English teachers had a hand in the person I became through their influence, the discussions they fostered in the classroom, and the environment they created for learning.
When I graduated, my older sister (a teacher herself) suggested I apply for a job teaching Language Arts to middle or high school students. I did. And when the principal interviewing me said I'd have to take extra classes to be certified but that I'd gotten the job, I was shocked. And thrilled. Maybe this was fate.
We were studying our world, the injustice and beauty in it, the pain and love and grief in being human.
I don't know how or why, but teaching turned out to be a natural fit for me. It turns out I loved talking about literature with young students. It turns out I loved learning from them. It turns out I loved seeing the looks on their faces when they suddenly realized that what we were studying was not just a book or poem or short story—what we were studying was life. We were studying our world, the injustice and beauty in it, the pain and love and grief in being human. We were finding in these words some sort of connection and shared experience. This is what I wanted them to see and understand in the stories we read. Especially since I'd often look out at my students and be reminded what it was like to be a teenager. The way the world could feel so big and how I had often felt so lost in it at their age. I remembered those years being hard, and how I bottled up every emotion, built a wall around myself, and how sometimes the only thing that made me feel like I wasn't alone, like maybe somebody understood, was a book, or a poem, or a song.
As I got to know my students better, I'd learn about how tough their home lives could be, or how they'd just lost a parent, or how they'd just found out they were pregnant and didn't know what they were going to do. I'd learn about the mental health issues some of them had to deal with, or the loneliness and depression that plagued others. And little by little, I'd see all the invisible heavy things they carried on their young shoulders other than those backpacks.
I knew the classroom and the stories we studied were not suddenly going to take away their problems, but I wanted them to know here in this room, in this literature, we could discuss what it meant to be human and live in this flawed world. Here, they could let their guard down. Here, they could be heard and not have to carry the weight of the world by themselves. Here, they were not alone.
I stopped teaching several years ago to focus on my young son who at the time was struggling with developmental delays, speech and language delays, and sensory processing disorder. It was difficult to leave the classroom, my students. I missed them. I missed their perspective of the world and our conversations. I'd always wanted to be a writer, but it was only because I was first a teacher that I decided I would focus on writing books for young adults.
When I started writing my first book, I felt like my students were with me again. I was in conversation with them in every sentence I put on the page. Here was our classroom again, where we could talk about the hard things people too often want to ignore. Here again, we could be honest. Here again, they would not be alone.
In my most recent novel, WE ARE NOT FROM HERE, I write about the harsh reality migrant children face in their home countries and the reasons they flee; matters that are of life and death. I found it crucial not to shy away from the truth of what it means to be a migrant child right now. I found it necessary not to soften or make the experience any less heartbreaking than what it really is.
The juxtaposition of what makes our world difficult and what makes it beautiful is something that always finds itself into my work, too.
I always feel this deep responsibility to be honest with my reader, even if those honest moments are hard. Young adults don't want to be lied to and we absolutely owe it to them to be truthful. They can handle it, especially when we also highlight the hope and love and beauty that also exist in our world. The juxtaposition of what makes our world difficult and what makes it beautiful is something that always finds itself into my work, too. It was something my students reminded me on a daily basis as I witnessed them hurting, laughing, crying, falling in love for the first time, and turning their gaze toward an unknown but thrilling future.
As a teenager, all I wanted was to know the truth about things. Maybe that's what I was seeking when I'd visit psychics. As a teacher, I realized that being honest, gaining my students' trust, and being unafraid to discuss the hard truths of the world was a crucial component in the success of their learning. And now as a writer, truth is at the heart of everything I write. And I am always grateful to the young readers who come to my books and have that discussion with me.
---
Books and Resources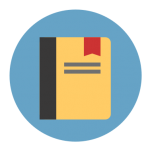 TeachingBooks personalizes connections to books and authors. Enjoy the following on Jenny Torres Sanchez and the books she's created.
Listen to Jenny Torres Sanchez talking with TeachingBooks about the backstory for writing We Are Not From Here. You can click the player below or experience the recording on TeachingBooks, where you can read along as you listen, and also translate the text to another language.
---
Explore all of the For Teachers, By Teachers blog posts.
Special thanks to Jenny Torres Sanchez and Penguin Books for Young Readers for their support of this post. All text and images are courtesy of Jenny Torres Sanchez and Penguin Books for Young Readers, and may not be used without expressed written consent.