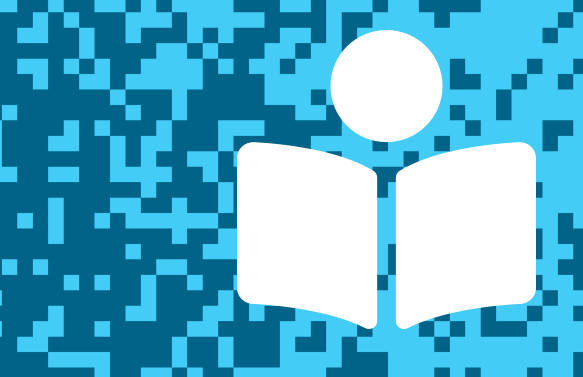 In this post, we feature author Jennifer L. Holm, whose beloved titles include the Newbery Honor Book Turtle in Paradise and the Babymouse series. You can hear her speak about her new middle-grade novel, The Lion of Mars, and try her fun "invitation to imagine" activity. You'll also find other resources to explore. Thanks for joining us, and let us know what you think in the comments below!
---
Written by Jennifer L. Holm
Published by Random House Books for Young Readers
Release date: January 5, 2021
Bell has spent his whole life—all 11 years of it—on Mars. Still, he's just a regular kid who loves cats and any kind of cake. He's also curious about the secrets that the adults in the U.S. colony are keeping. Why don't they have contact with anyone on the other Mars colonies? Why are they so isolated? After a virus breaks out and the grown-ups fall ill, the children are the only ones who can help. It's up to Bell—a regular kid in a very different world—to uncover the truth behind the secrets and save his family . . . and possibly unite an entire planet.

From The Lion of Mars, by Jennifer L. Holm

The trip to Mars was the hardest thing they'd ever experienced. That's what the grown-ups said . . . But honestly, it sounded like a cakewalk compared to sharing a bedroom with Albie.

Read a longer excerpt from The Lion of Mars, by Jennifer L. Holm.
---
Listen to Jennifer L. Holm talking with TeachingBooks about creating The Lion of Mars. You can click the player below or experience the recording on TeachingBooks, where you can read along as you listen, and also translate the text to another language.
---
Invitation to Imagine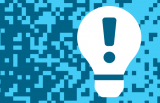 TeachingBooks asks each author or illustrator on our Virtual Book Tour to share a writing prompt, a drawing exercise, or just an interesting question to spark curiosity and creativity. Enjoy the following activity contributed by Jennifer L. Holm.
Imagination Activity with Jennifer L. Holm
Create a Doodle Arc! Draw a simple arc (like a rainbow) on a piece of paper. The left side of the arc is the Beginning of the story, the top of the arc is the Middle, and the right side is the End. Now just start doodling ideas for your story on the arc. You have just made a "map" to your story.
---
Finish This Sentence . . . with Jennifer L. Holm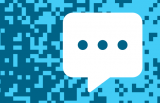 As part of our Virtual Book Tour, TeachingBooks asks authors and illustrators to complete short sentence prompts. Enjoy Jennifer L. Holm's response.
"A weird thing I had to research for my story is . . ."
A weird thing I had to research when writing this book was what kinds of food could be easily raised on Mars. It turns out that algae (spirulina) has already been grown on the International Space Station.
---
Thank you!
To wrap up this Virtual Book Tour, we thank Jennifer L. Holm for signing a book for all of us.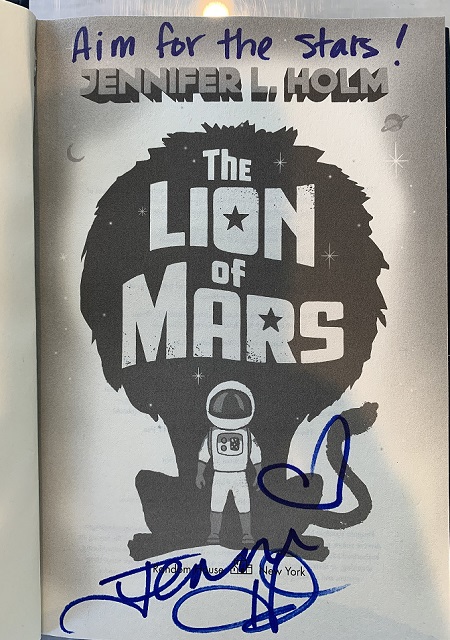 ---
More Connections to Jennifer L. Holm and The Lion of Mars
---
Explore all of the titles featured in the TeachingBooks Virtual Book Tour: one link with author interviews, lesson plans, activities, and more!
All text and images are courtesy of Jennifer L. Holm and Random House Books for Young Readers and may not be used without expressed written consent.