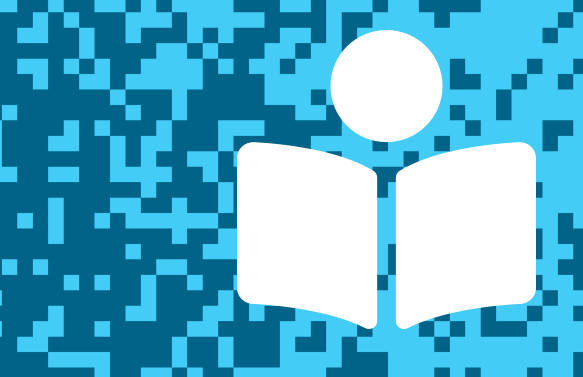 In this post, we feature author Wesley King, whose titles include the Edgar-Award-winning novel OCDaniel. You can hear him speak about the inspiration for his new book, Sara and the Search for Normal, a prequel to OCDaniel, and try his fun "invitation to imagine" activity. You'll also find other resources to explore. Thanks for joining us, and let us know what you think in the comments below!
---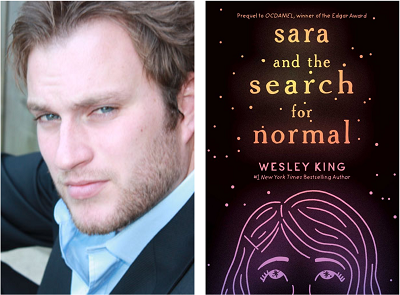 Written by Wesley King
Published by Paula Wiseman Books, an imprint of Simon & Schuster Books for Young Readers
Release date: June 2, 2020
Sara wants one thing: to be normal. What she has instead are multiple diagnoses from Dr. Ring. Sara's constant battle with False Alarm—what she calls panic attacks—and other episodes cause her to isolate herself. She rarely speaks, especially not at school, and so she doesn't have any friends. But when she starts group therapy, she meets someone new. Talkative and outgoing Erin doesn't believe in "normal," and Sara finds herself in unfamiliar territory: with a friend. But there's more to Erin than her cheerful exterior, and Sara begins to wonder if helping Erin will mean sacrificing their friendship. In this prequel to the Edgar Award–winning OCDaniel, Sara quests for "normal" and finds something even better along the way.
From Sara and the Search for Normal:

Introductions are hard, so let's just start by punching something.

Read a longer excerpt from Sara and the Search for Normal, written by Wesley King.
---
Listen to Wesley King talking with TeachingBooks about creating Sara and the Search for Normal. You can click the player below or experience the recording on TeachingBooks, where you can read along as you listen, and also translate the text to another language.
---
Invitation to Imagine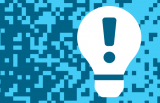 TeachingBooks asks each author or illustrator on our Virtual Book Tour to share a writing prompt, a drawing exercise, or just an interesting question to spark curiosity and creativity. Enjoy the following activity contributed by Wesley King.
Imagination Activity with Wesley King
I always like writing prompts that ask me a question. In fact, some of my books started with a very simple question. If the answer surprised me, I would sometimes write a book about it. I'll give you some real examples below. Try these ones and/or see if you can come up with a few "tough questions" of you own and answer honestly, along with why you feel that way. Who knows, you might even be inspired to write a whole book yourself!
Here are the actual prompts that resulted in three of my books:
Would I still want superpowers, even if I had to be a supervillain?
Would I still want to travel through space, even if I had no idea where I was going?
How would my class fare if we were all lost underground together with no adults? (I had to think back a little on this one, but maybe you can use your last class.)
---
Finish This Sentence . . . with Wesley King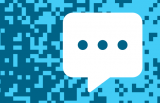 As part of our Virtual Book Tour, TeachingBooks asks authors and illustrators to complete short sentence prompts. Enjoy Wesley King's response.
"A favorite question from a young reader is . . ."
A favorite question from a young reader wasn't a question, but after looking at my picture in the back of the book, and then at me on stage, a young man raised his hand and said, "Mr. King, you're having a really bad hair day."
"My protagonist can't live without . . ."
My protagonist can't live without peanut butter and jelly AND mayonnaise sandwiches (sweet, salty, and tangy).
---
Thank you!
To wrap up this Virtual Book Tour, we thank Wesley King for signing a book for all of us!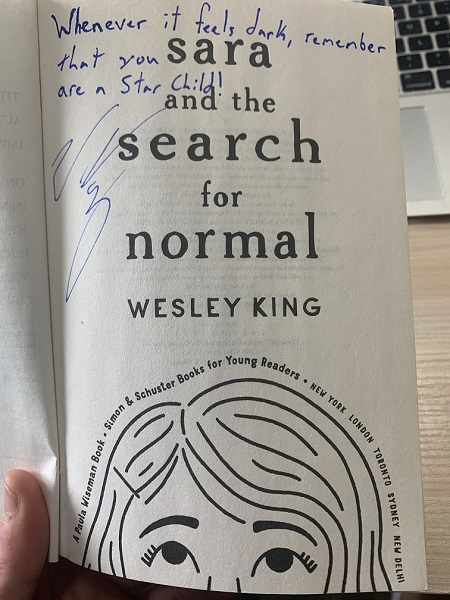 ---
More Connections to Wesley King and Sara and the Search for Normal
---
Explore all of the titles featured in the TeachingBooks Virtual Book Tour: one link with author interviews, lesson plans, activities, and more!
All text and images are courtesy of Wesley King and Simon & Schuster and may not be used without expressed written consent.