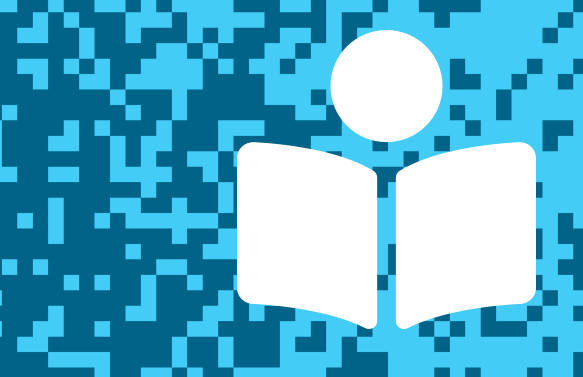 In this post, we feature author Cynthia Kadohata, whose acclaimed books include the Newbery Medal-winner Kira-Kira. You can hear her speak about the inspiration for her new novel, Saucy, and try her fun "invitation to imagine" activity. You'll also find other resources to explore. Thanks for joining us, and let us know what you think in the comments below!
---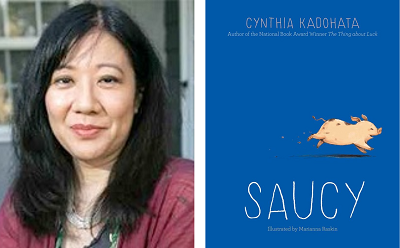 Written by Cynthia Kadohata, illustrated by Marianna Raskin
Published by Atheneum/Caitlyn Dlouhy Books, an imprint of Simon & Schuster Children's Publishing
Release date: September 29, 2020
Being a quadruplet can make it hard to stand out from the crowd. Unlike her three brothers, Becca feels like she doesn't have an interest or talent that makes her special. But when she finds a tiny, sick piglet on the side of the road and convinces her family to take it in, Becca knows this is her thing. Saucy the piglet soon becomes part of the family. But as Saucy gets bigger and starts to destroy the house, some tough decisions lie ahead. Becca's search for solutions reveals exactly where Saucy came from. Turns out, there are a lot more scared piglets out there, and to save them, Becca and her brothers might finally do something together. Multi-award-winning author Cynthia Kadohata folds questions about animal rights into this story about a complicated, loving story with an irrepressible pig at its center.
From Saucy, Chapter Four:

She crept near the bushes, getting a weird rushing feeling, like in her veins, as she knelt down. She could hear something. Whimpering? Or more like soft squealing? She pushed aside some branches.

Read a longer excerpt from Saucy, written by Cynthia Kadohata, illustrated by Marianna Raskin.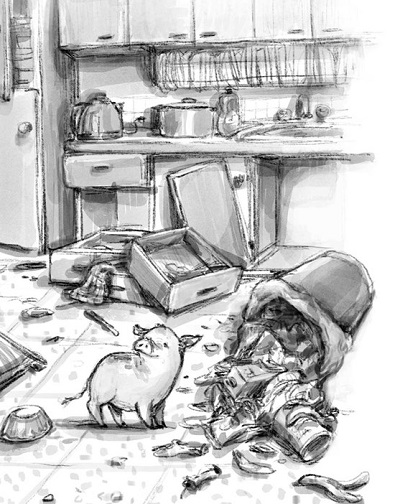 ---
Listen to Cynthia Kadohata talking with TeachingBooks about creating Saucy. You can click the player below or experience the recording on TeachingBooks, where you can read along as you listen, and also translate the text to another language.
---
Invitation to Imagine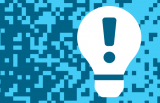 TeachingBooks asks each author or illustrator on our Virtual Book Tour to share a writing prompt, a drawing exercise, or just an interesting question to spark curiosity and creativity. Enjoy the following activity contributed by Cynthia Kadohata.
Imagination Activity with Cynthia Kadohata
This might sound crazy. One thing I like to do is lie on the ground, night or day, and look at the sky. (Sometimes my 90-pound Doberman bothers me!) I try to stare at the sky and kind of get outside my life and my small concerns and concentrate on being a part of the sky and clouds and stars. I don't think about anything specific, like a book I'm writing or politics or even my family. I just think about the sky and clouds and stars. I think about how I'm a very small part of everything in the universe. I do this until my mind feels more clear than it did before.
I believe that this helps give me perspective when I write later or the next day. It helps me understand that my character's concerns are huge and important, and yet also a small part of the entire universe. Give it a try!
---
Finish This Sentence . . . with Cynthia Kadohata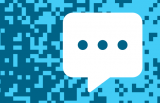 As part of our Virtual Book Tour, TeachingBooks asks authors and illustrators to complete short sentence prompts. Enjoy Cynthia Kadohata's response.
"A surprising thing that helps me write is . . ."
A surprising thing that helps me work is what my teenage son calls "boomer music." (As in baby boomer.) Boomer music is what I listen to in order to get my mind into another zone so I can write. Big Country is my favorite band, so basically songs from the 1980s, way before my readers had even been born!
"I knew I would be a writer when . . ."
I was in my twenties when I bought a 30-day Greyhound bus pass and saw the country. It just inspired something deep inside of me to see the landscape as I had when I was a child, and we drove around from town to town. At one point, I sat for hours next to an elderly woman who had left Oklahoma during the Dust Bowl years. The best class I had in college was about the Depression in America, so as I conversed with this woman, I felt like I was talking to . . . who do kids like these days? Some amazing YouTube star!
The land in Oklahoma was so devastated that her family needed to move to California to pick peaches. She was a young mother, and her two-year-old daughter died; I don't think she told me how. But she said that was the worst thing that ever happened to her, and she still hadn't gotten over it, even though she was now in her eighties and expected to die soon. She said this bus trip was the last trip she would ever be able to take.
When we parted ways in Armadillo, Texas, she exclaimed, "Have a nice life!" She said it in such a passionate, sincere way, like she really meant it, like she was passing on the torch, and it made me feel like I'd better try to do something with my life. That whole trip just gave me a sense of being on some kind of mission. I don't know that I specifically wanted to be a writer yet, but the sense of mission was suddenly really strong inside me.
"Where I work is . . . "
Two pictures: my desk at night, since that's when I usually write, and my dog with his ball. He's with me an awful lot.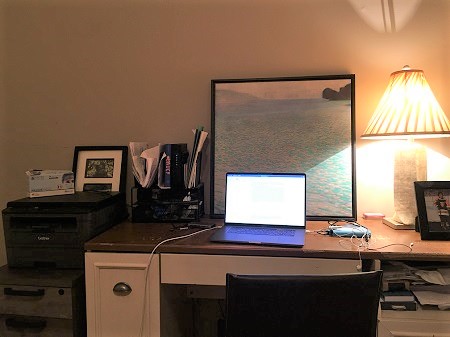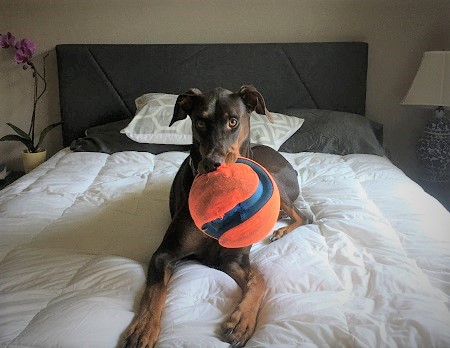 ---
Thank you!
To wrap up this Virtual Book Tour, we thank Cynthia Kadohata for signing a book for all of us.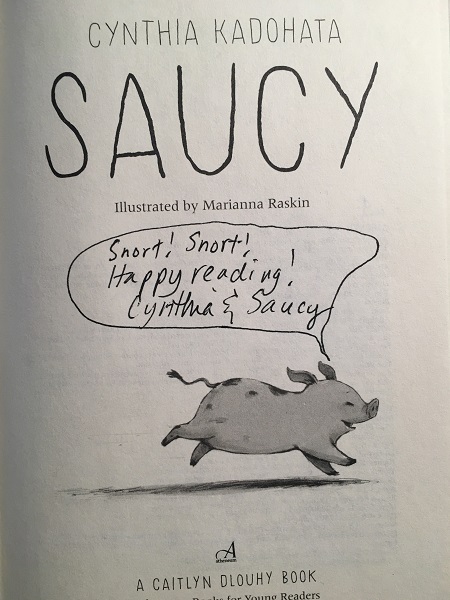 ---
More Connections to Cynthia Kadohata and Saucy
---
Explore all of the titles featured in the TeachingBooks Virtual Book Tour: one link with author interviews, lesson plans, activities, and more!
All text and images are courtesy of Cynthia Kadohata, Marianna Raskin, and Simon & Schuster and may not be used without expressed written consent.