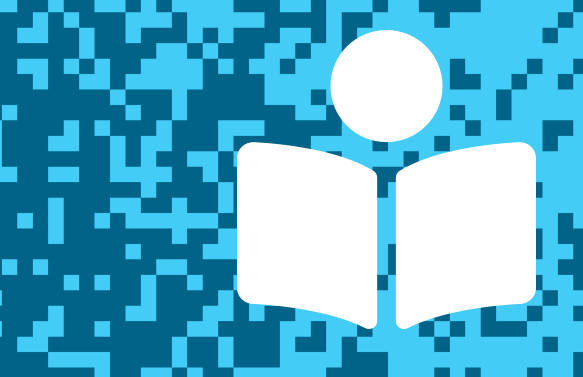 In this post, we feature debut author and illustrator Tessa Allen. You can hear her speak about her first picture book Sometimes People March, and try her fun "invitation to imagine" activity. You'll also find other resources to explore. Thanks for joining us, and let us know what you think in the comments below!
---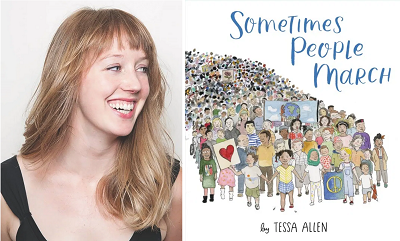 Written and illustrated by Tessa Allen
Published by Balzer + Bray, an imprint of HarperCollins Children's Books
Release date: August 5, 2020
Sometimes People March is a timely and inspiring introduction to how Americans exercise their right to free speech by marching in the name of justice: "Sometimes people march / to resist injustice, / to stand in solidarity,
to inspire hope." With spare, poetic text and moving watercolor images, this picture book for a wide age group shows that no matter how or why people march, we are powerful when we march together.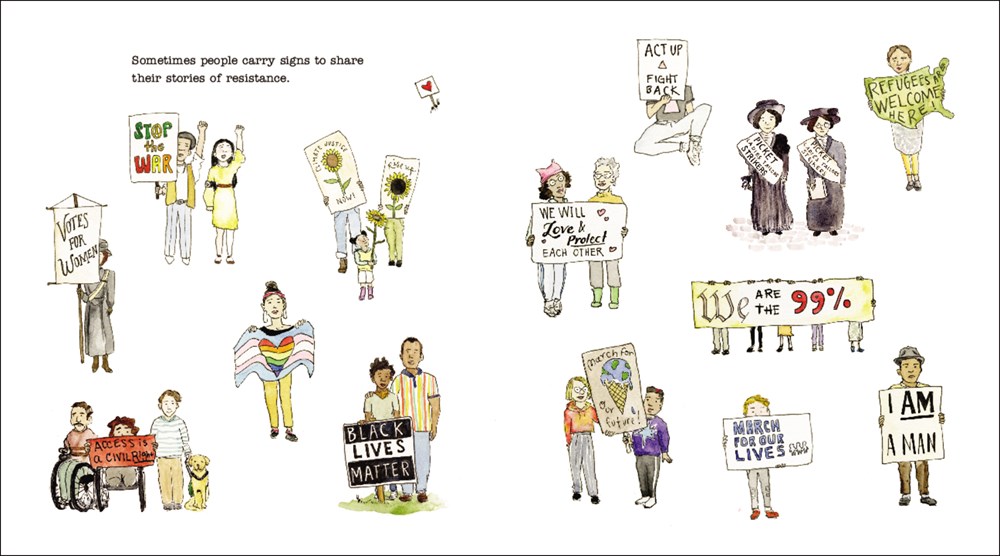 ---
Listen to Tessa Allen talking with TeachingBooks about Sometimes People March. You can click the player below or experience the recording on TeachingBooks, where you can read along as you listen, and also translate the text to another language.
---
Invitation to Imagine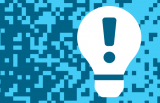 TeachingBooks asks each author or illustrator on our Virtual Book Tour to share a writing prompt, a drawing exercise, or just an interesting question to spark curiosity and creativity. Enjoy the following activity contributed by Tessa Allen.
Imagination Activity with Tessa Allen
What is something that you care or worry about in your community? How might you share this with the world? Sometimes people make signs. You can make a sign! Signs can be big or small. You can start by finding some old cardboard, paper, the back of an envelope, or a scrap of fabric. Now, write or draw something about what you are celebrating or want to change. Use lots of colors, and make your letters big so that the world can see them. If you want to, use the front and back of your sign. You could also create a chant or a song or a speech or a series of questions or a dance to go along with your sign.
---
Finish This Sentence . . . with Tessa Allen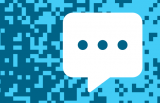 As part of our Virtual Book Tour, TeachingBooks asks authors and illustrators to complete short sentence prompts. Enjoy Tessa Allen's response.
"A surprising thing that helps me work is…"
A surprising thing that helps me work is a bowl of chocolate chips!
"Where I work is…"
I work all over, sometimes in coffee shops, sometimes on the train, but most of the time, I work at my desk next to a window. There is a big tree that is bushy in the summer and spiny in the winter. Sometimes Gatsby (the dog) keeps me company.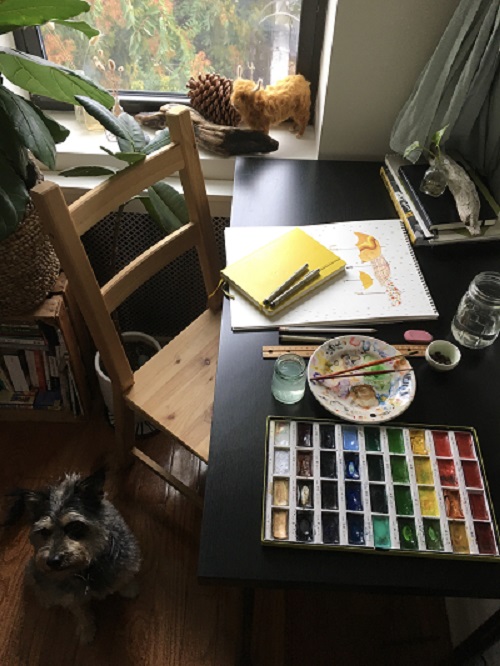 ---
Thank you!
To wrap up this Virtual Book Tour, we thank Tessa Allen for signing a book for all of us!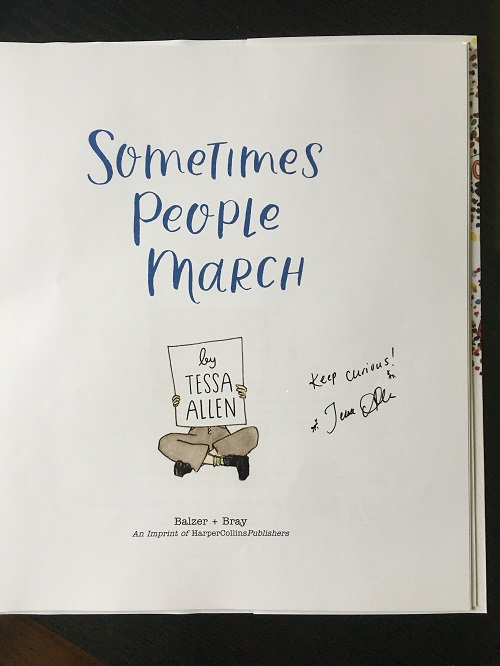 ---
More Connections to Tessa Allen and Sometimes People March
---
Explore all of the titles featured in the TeachingBooks Virtual Book Tour: one link with author interviews, lesson plans, activities, and more!
All text and images are courtesy of Tessa Allen and HarperCollins Children's Books and may not be used without expressed written consent.