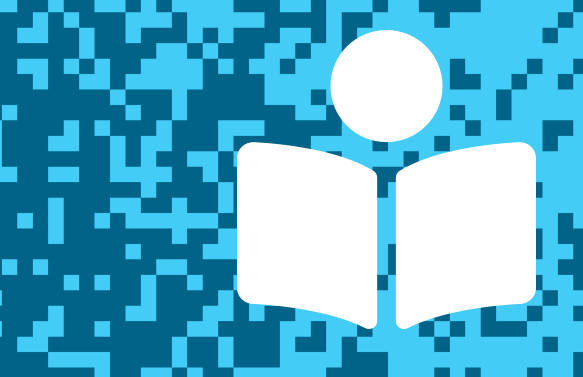 In this post, we feature award-winning author Kelly Starling Lyons, whose titles include the Caldecott Honor Book Going Down Home with Daddy. You can hear her speak about the inspiration for her new picture book, Dream Builder: The Story of Architect Philip Freelon, and try her fun "invitation to imagine" activity. You'll also find other resources to explore. Thanks for joining us, and let us know what you think in the comments below!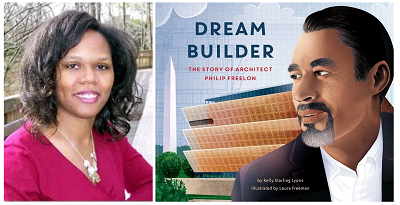 Written by Kelly Starling Lyons and illustrated by Laura Freeman
Published by Lee & Low Books
Release date: January 14, 2020
Throughout his celebrated career, architect Philip Freelon has focused on designing schools, libraries, museums, and other buildings that connect people, encourage learning, and bring joy. In 2009, his team won the commission to be the lead architects of the extraordinary Smithsonian National Museum of African American History and Culture. In this picture-book biography, Kelly Starling Lyons describes Freelon's childhood, when he struggled with reading, and how his talents in art and math helped lead him towards a STEAM career celebrating and honoring African American life and heritage. Freelon himself provides an afterword to this stirring introduction to his life.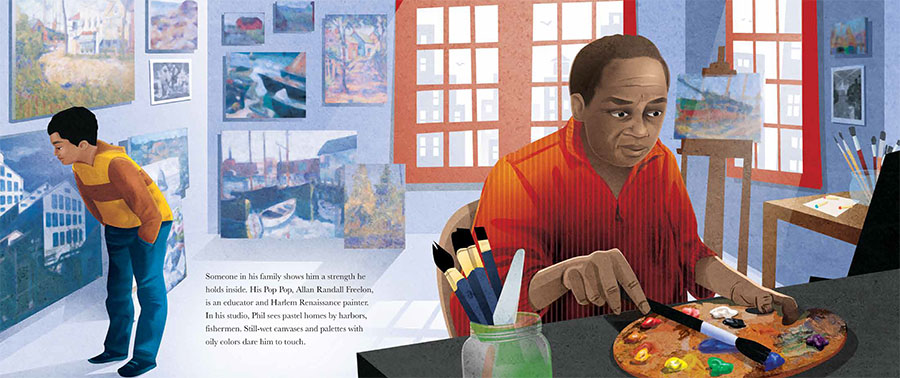 ---
Listen to Kelly Starling Lyons talking with TeachingBooks about creating Dream Builder: The Story of Architect Philip Freelon. You can click the player below or experience the recording on TeachingBooks, where you can read along as you listen, and also translate the text to another language.
---
Invitation to Imagine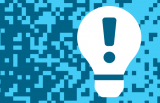 TeachingBooks asks each author or illustrator on our Virtual Book Tour to share a writing prompt, a drawing exercise, or just an interesting question to spark curiosity and creativity. Enjoy the following activity contributed by Kelly Starling Lyons.
Imagination Activity with Kelly Starling Lyons
In Dream Builder, Pop Pop tells young Phil Freelon to close his eyes and take in his surroundings through his other senses. That important lesson taught him to see the world in a different way. Using your senses also helps writing shine. Imagine you're walking through the woods or on a roller coaster at an amusement park. What do you see, hear, smell, taste, and touch? Challenge yourself to use all five senses.
---
Finish This Sentence . . . with Kelly Starling Lyons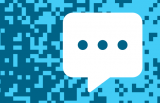 As part of our Virtual Book Tour, TeachingBooks asks authors and illustrators to complete short sentence prompts. Enjoy Kelly Starling Lyon's response.
"While working on this book, I was surprised to learn that . . ."
Phil Freelon's grandfather, Allan Randall Freelon, was an artist during the Harlem Renaissance. To Phil Freelon, he was Pop Pop, whose home in Telford, Pennsylvania, held magic: a sleigh that looked like Santa's, a studio full of still-wet canvasses, and woods where Pop Pop taught Phil to use his senses to experience the world around him.
"I hope that my book encourages kids to think about . . ."
I hope that my book may encourage kids to think about the gifts they possess and the way they can give back to the world. Phil Freelon struggled with reading in his early childhood, but he overcame that challenge, discovered his strengths in art, math, and science and flew to new heights. Whatever field they explore, kids can be dream builders just like him.
---
Thank you!
To wrap up this Virtual Book Tour, we thank Kelly Starling Lyons for signing a book for all of us!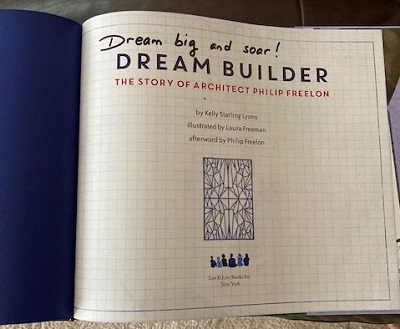 ---
More Connections to Kelly Starling Lyons and Dream Builder: The Story of Architect Philip Freelon
---
Explore all of the titles featured in the TeachingBooks Virtual Book Tour: one link with author interviews, lesson plans, activities, and more!
Text and images are courtesy of Kelly Starling Lyons and Lee & Low Books and may not be used without expressed written consent.