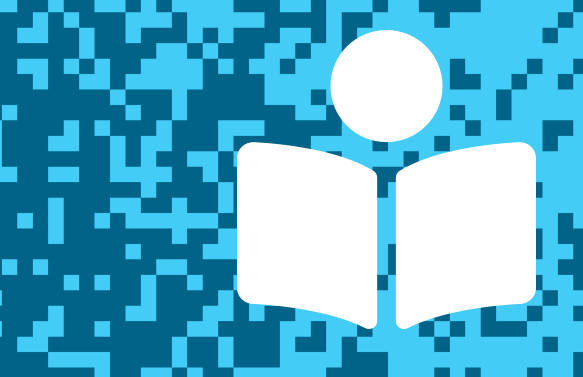 In this post, we feature debut author Janae Marks. You can hear her speak about the inspiration for her first novel, From the Desk of Zoe Washington, and try her fun "invitation to imagine" activity. You'll also find other resources to explore. Thanks for joining us, and let us know what you think in the comments below!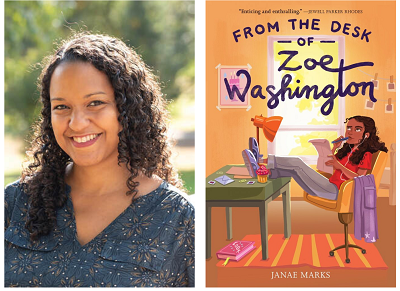 Written by Janae Marks
Published by Katherine Tegen Books, an imprint of HarperCollins Children's Books
Release date: Jan. 14, 2020
"Dear Marcus . . ." Zoe Washington isn't sure what to write next. What does a girl say to the father she's never heard from until his letter arrives on her twelfth birthday? He's been in prison for a crime that he says he never committed. Could Marcus be innocent? Zoe is determined to uncover the answer. She's dreaming of becoming a star baker, but managing both her baking internship and her search for the truth becomes a difficult balancing act. Janae Marks' debut novel raises timely questions about racism and the American criminal justice system as it follows a courageous, Black tween who tries to do what she thinks is right, even when faced with great opposition.
Chapter One:

The day I turned twelve, I was certain it'd be my favorite birthday yet, but then I got the letter.

Read a longer excerpt from From the Desk of Zoe Washington, by Janae Marks
---
Listen to Janae Marks talking with TeachingBooks about creating From the Desk of Zoe Washington. You can click the player below or experience the recording on TeachingBooks, where you can read along as you listen, and also translate the text to another language.
---
Invitation to Imagine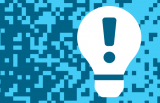 TeachingBooks asks each author or illustrator on our Virtual Book Tour to share a writing prompt, a drawing exercise, or just an interesting question to spark curiosity and creativity. Enjoy the following activity contributed by Janae Marks.
Imagination Activity with Janae Marks
Write a letter! In the beginning of From the Desk of Zoe Washington, Zoe receives a letter from her father, Marcus, who's in prison. They start exchanging letters and get to know each other that way. Try writing a letter to one of your friends or family members. Some ideas of what you can write about are:
How you're feeling.
How you are spending your time.
What books you're reading, movies you're watching, or music you're listening to.
Questions you'd like your pen pal to answer when they write back.
---
Finish This Sentence . . . with Janae Marks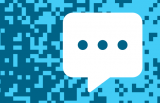 As part of our Virtual Book Tour, TeachingBooks asks authors and illustrators to complete short sentence prompts. Enjoy Janae Marks' response.
"My protagonist can't live without. . ."
My protagonist can't live without baking supplies! Zoe loves to bake all kinds of sweet treats, especially cupcakes.
"My favorite books as a child were . . ."
My favorite books as a child were The Babysitter's Club series by Ann M. Martin. I even wrote Ms. Martin a letter as a kid, telling her how much I loved her books, and she sent a letter back!
---
Thank you!
To wrap up this Virtual Book Tour, we thank Janae Marks for signing a book for all of us!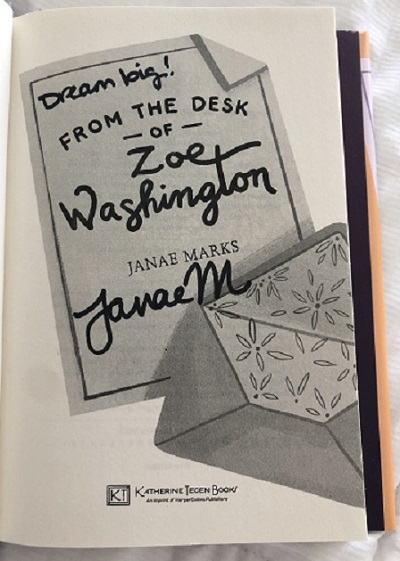 ---
More Connections to Janae Marks and From the Desk of Zoe Washington
---
Explore all of the titles featured in the TeachingBooks Virtual Book Tour: one link with author interviews, lesson plans, activities, and more!
Author photo of Janae Marks is by Jerri Graham. All other text and images are courtesy of Janae Marks and HarperCollins Children's Books and may not be used without expressed written consent.