See how TeachingBooks is used in educational spaces! Written by the TeachingBooks professional development team and guests, these posts are designed to offer ideas for using the resources and tools on TeachingBooks.
---
Differentiate Literacy Instruction with TeachingBooks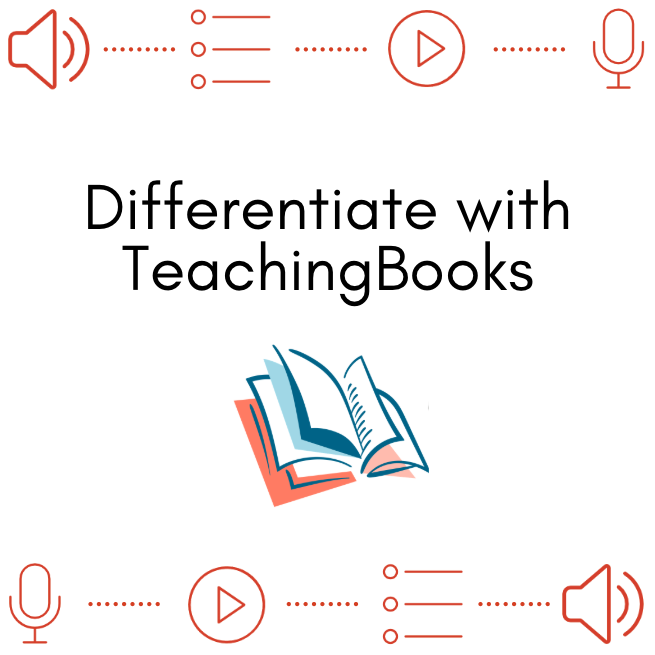 Provide responsive literacy instruction that varies content, pacing, and outcomes to meet and support readers where they are.
Vary Content
Use a variety of resource formats to support different learning styles.
Provide text, audio, and visual support with…
Inspire reading engagement beyond the text.
Scaffold Instruction
Engage with multiple delivery methods to expand learning modalities.
Match readers to titles with the text complexity toolkit.
Support all students with multi-leveled lessons that…

Allow differentiation for students reading the same text.
Expand reader's workshops when using a variety of texts.

Create self-paced learning centers with QR codes…
Differentiate Product
Vary how readers demonstrate comprehension or appreciation of a text.
Present a book with book trailers — analyze what makes an effective trailer and create your own.
Practice different writing models — reference these examples and write your own…
Adapt a text.
---
What's working for you?
How are you using TeachingBooks to differentiate your literacy instruction? Leave your ideas in a comment below!