TeachingBooks.net is delighted to welcome author Jack Lowe as our featured guest blogger this month.
Each month, we ask distinguished authors or illustrators to write an original post that reveals insights about their process and craft. Enjoy!

The "Jekyll Island Chronicles" and
the Heroes of The Great War
by Jack Lowe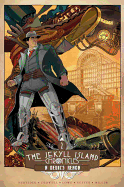 As the creators of the graphic novel series, "The Jekyll Island Chronicles," Steve Nedvidek, Ed Crowell, and I wanted to bring to light aspects of World War I and its impact on history. Because the war ended with a world still fragile and teetering on the brink of collapse, we believe there are stories to be told and lessons to be learned. That, combined with our love of superheroes and comics, served as the impetus to take on this creative project.
We imagine many Americans had family members who served in some capacity during the war—either on the front lines or the home front. We did. We encourage our readers to ask their parents, and grandparents about their relatives' lives and roles during that period. It's powerful to hear personal stories. It makes it real.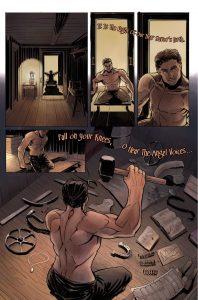 We wanted to make it real, too, in our graphic novel. While many of our characters are people of great wealth and power beyond what most of us could ever dream, notably some of the wealthiest Americans who lived on Jekyll Island off the coast of Georgia during the late 19th and early part of the 20th century. But there are also regular citizens–men and woman plucked from obscurity to go toe-to-toe against the enemy. There is no question these individuals are the real heroes.  Even superheroes.
World War I history is often overshadowed by World War II—and modern life. But when we remember how Americans played their part, pressing forward during many offensives into a barrage of shells and gunfire, into mustard gas, and over the bodies of their friends and compatriots, their sacrifice becomes all the more clear.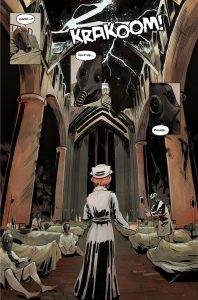 It's important to remember how volatile the world was during World War I, and how fragile it remained in the aftermath. With this fragility came a new threat. Anarchists began to sow the seeds of unrest and distrust in America and Europe. And they did so often with violence. In our book series, we ask: Who will step in to confront the enemy? The heroes of "The Jekyll Island Chronicles" make this choice because it's the right thing to do. They are clear on right and wrong.  
These are the kinds of heroes we want our readers to learn about. We want them to learn about the sacrifices of their great grandparents and call them heroes. We want them to know that someday they may be called to step up and face a threat that's bigger than themselves. We want them to know that this, too, is love.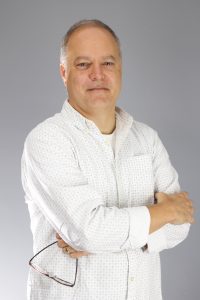 Explore additional resources for A Machine Age War
Build activities for A Devil's Reach using these resources
Learn more about Jack Lowe's written work