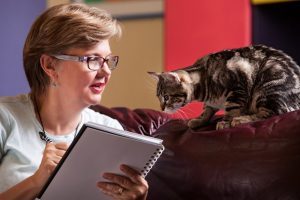 Since January 2009, more than 110 extraordinary authors and illustrators have written exclusive blog posts for TeachingBooks that reveal the challenges and joys of their professional crafts.
For the curious who enjoy learning about the inspiration behind books, these monthly posts are a trove of primary source materials.
Check out the full collection here, where you'll hear directly from 20+ Newbery recipients, 15+ Caldecott recipients, and 30+ diverse book award winners — among many others!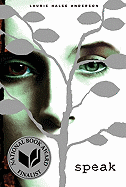 This month we look back at a few eloquently written posts from 2010 that remind us how the power of stories expand our experiences.  
Laurie Halse Anderson (author of Speak, Chains, and more) believes that she is able to tell so many different stories because…
"the condition of the human heart is unchanging. Your age, the period you live in, and your economic or cultural background don't matter; we are all linked by our need to be loved and understood, and our fear of loneliness and sorrow."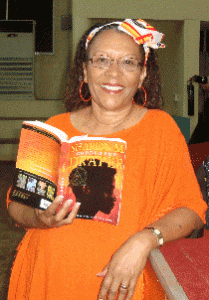 Sharon M. Draper shares how the strength, dignity, and yearning for freedom expressed in Copper Sun brought young readers from Ghana, Nigeria, and the United States together for conversation and new friendships.  Draper describes….
"I went to Ghana several years ago and was overwhelmed by the beauty of the land and people, as well as the history of the place that hovered just out of reach. When I visited the slave castles, where millions of Africans were housed like cattle before being shipped as cargo and sold as slaves, I felt their spirits crying out to me. Crawling on my hands and knees through the "Door of No Return," which led from the dark confines of the prison to the bright vastness of a beach, I knew I must tell the story of someone who had passed that way."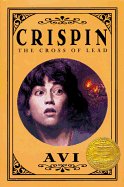 Avi, who has written stories about a mind-boggling range of characters (Crispin, Charlotte Doyle, Poppy, and more), reveals some of his challenges and pleasures for researching and writing historical fiction.  He describes how this genre can give contemporary readers insights into how people in the past thought.
"Truly accurate historical fiction requires characters who think the same way the people of that period did. How does a character think about life and death? What is the role of religion in their lives? Ways of thinking and of understanding the way the world works have changed enormously over the ages."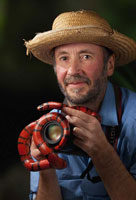 It isn't just different human experiences that books can help us understand.  Photographer Nic Bishop (Frogs, Spiders, Tarantula Scientist and more) writes about the values he brings to his dramatic animal photography for his nonfiction books.  He discusses the ethical importance of accurately representing animal behavior for his readers, while his images help his readers connect even with chameleons and frogs.
Stories, true or false, familiar or foreign, modern or ancient, can change the way readers think.  They expand our understanding of ourselves, other people, other places, other times – even other species!
TeachingBooks has been so privileged to work with many amazing book creators to share their insights with readers.  Thank you to all.
Enjoy the wealth of insights about writing, illustrating, and researching in the Guest Blog Post collection on the TeachingBooks.net Blog.