TeachingBooks.net is delighted to welcome four fantastic authors as our featured guest bloggers this month.
Each month, we ask distinguished authors or illustrators to write an original post that reveals insights about their process and craft. Enjoy!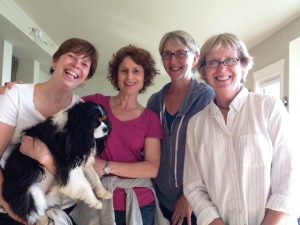 Four Authors on Friendship
by Kirby Larson, Susan Hill Long, Augusta Scattergood, and Barbara O'Connor
This is a story about four friends and four books.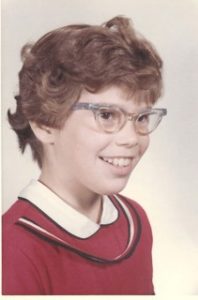 In 2014, four of us—Kirby Larson, Augusta Scattergood, Susan Hill Long, and Barbara O'Connor—gathered for a few days at a house way up in Washington State, in the company of eagles, hummingbirds, and a sweet dog, Winston. We didn't all know each other on day one, but writing was the glue that made our friendship stick. We wrote quietly, set aside some critique time, and ended each day on the deck, wrapped in blankets and watching the sun set over Semiahmoo Bay. We had so much fun we set up another retreat a year later, with plenty of time to advise and ask, to support and share, to lament and laugh (mostly laugh).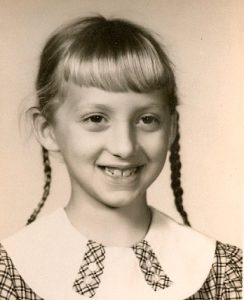 All four of the books we were writing during that first retreat weekend were published in 2016. Kirby's Audacity Jones to the Rescue (Scholastic Press), introduces an intrepid orphan who needs her friends to help her foil a devious plan. Augusta's book, Making Friends with Billy Wong (Scholastic Press), features two main characters who meet in Arkansas during the Civil Rights Era and think they have nothing in common at first. The characters in Susan's The Magic Mirror (Knopf) don't start out as likely friends but join up on a journey where they discover what it is to be a family. Barbara's book, Wish (FSG), is the story of a hot-tempered heroine whose new best friend is as calm and mellow as a creek deep in the North Carolina woods.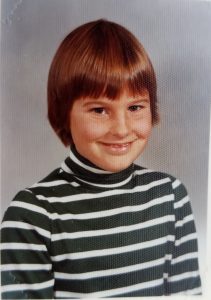 And thanks to the hours we've spent together—in person, on the phone, online—we really do feel like a team. But even teammates have different takes on common experiences, so we'd each like to share our own #TrueFriends takeaway.
Kirby Larson: I've attended many writing workshops and retreats. But that special time near the ocean with these fine writers stretched me in new ways. I wouldn't call it competition exactly, but after one of my #TrueFriends would read something they'd been working on, I would scurry back to my writing space to take another hard look at my own manuscript. It was stimulating, challenging, and rewarding.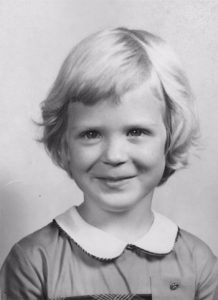 Augusta Scattergood: It's not easy finding someone who helps you dig deeper to unravel plot threads or straighten out a pesky character. What I like about our friendship is that we don't pull punches. We tell the truth—nicely.
Barbara O'Connor: I rely on these guys to give me honest feedback. I value their opinions and know that they are there for me if I need to bounce around ideas. I think having such a smart backup team makes me a more confident writer. I'm not afraid to try something new because I know they'll tell me if it's not working for them. (But, as Augusta said, nicely, of course.)
Susan Hill Long: The characters in these four books have this in common: they want to find their place, to belong. Just like young readers. And just like authors. When we find kindred spirits we can trust to read our heart's work with tender intent and a critical eye, it's a special thing. There's another kind of friendship, too—that forged between a reader and a book. The four of us devoured books when we were children, so imagine the thrill and honor we feel to now be part of young readers' worlds.
Listen to Kirby Larson discuss Audacity Jones to the Rescue.
Hear Augusta Scattergood discuss her name.
Visit Susan Hill Long's Personal Website.
Read about Barbara O'Connor's writing on her Blog.
Text and images are courtesy of the four authors and may not be used without their express written consent.