Here at TeachingBooks I'm encouraging my colleagues to ride their bicycles to the office. Madison, Wisconsin is such a lovely city this time of year, why not enjoy it on bike?
With that in mind, I've been exploring multimedia resources about books and authors related to this bicycling theme. Here are some resources for a variety of grade ranges for you to enjoy as well.
Duck on a Bike, written and illustrated by David Shannon (Blue Sky Press 2002), has been adapted by Weston Woods into a video book reading, with Walter Mayes as the narrator.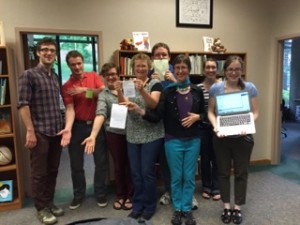 Author Misako Rocks! has told us she used to ride her bike around Madison when she lived here.  Listen to her explain the meaning of her name in Japanese, then enjoy her book Biker Girl (Hyperion 2006).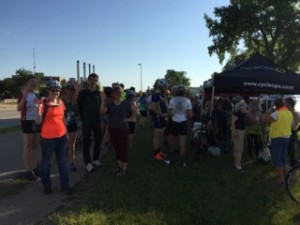 Leslie Connor's Crunch (HarperCollins 2010) has a useful book guide to help start discussions.
This interview with author Jennifer Bradbury gives insight into her YA novel entitled Shift (S&S 2008).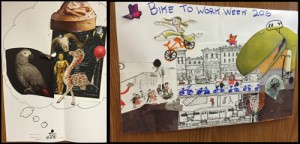 Posted by Carin Bringelson, MLS, Director of Online Content & Collections