From Teaching to Writing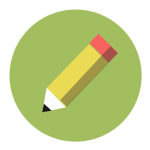 TeachingBooks asks each author or illustrator to reflect on their journey from teaching to writing. Enjoy the following from Harriet Ziefert.
Something That Lasts
by Harriet Ziefert
Once upon a time…
long ago, I was a teacher in a non-graded elementary school in a suburban school district. I had just graduated from a Master of Arts in Teaching program designed to train specialist teachers in the elementary schools. My coursework earned me the title "Language Arts and Social Studies Specialist."
I had struggled in college with papers and essay exams. My high school English courses in no way prepared me for the competition I would face from classmates who went to schools where writing skills were emphasized. I was determined that the students I taught would not struggle as they progressed along the educational ladder, my students would smile when they produced a good piece of writing—not moan and groan at the thought of writing one! How would I accomplish this?
Writing in the Classroom
I figured out that "creativity begets creativity." So I enlisted the art teacher who helped the kids create abstract paintings. Because the artworks were not realistic, they were subject to multiple interpretations and worked brilliantly as "story starters." One of the most memorable projects was making a large painting for the classroom, à la Jackson Pollock, then using it as a stimulus for story writing.
After the writing activity, positive reinforcement was essential. I was excited and pleased with the stories—and the kids knew it. I gave lots of "bravos" on written work—praise for creative ideas, along with judicious use of pencil corrections. Students were required to do second drafts not only because rewriting is an essential part of the writing process, but also because I was intent on publishing what kids wrote—as class newspapers, magazines, illustrated books. Every month, student works were mounted and hung on hallway bulletin boards. To me, it was important to disseminate the work throughout the entire school.
Everyone learned:
in the first draft, get your ideas down
in the second, improve and correct
in the third, improve even more
Shared reading of final pieces, especially to younger children in the school, was an important component of the weekly writing program.
Writing is Hard Work
As a student teacher, I was fortunate enough to be in the classroom of a master teacher, who completed the creative writing assignment along with his students. Everyone looked forward to hearing "Mr. Grossman's take" on the assignment. And eventually, mine too.
I continued to write with students throughout each school year, which included a major end-of-year task—the writing and illustrating of a picture book.
My first book as a teacher was inspired by Little Blue and Little Yellow by Leo Lionni. Originally published in 1959, I believe Lionni's is one of the best books for children ever written—because of its artistic simplicity and the way abstract images are used to create the characters.
His torn paper art appeals to me because I do not draw. Why? The art teacher who came to class when I was in third grade grabbed my crayon, drew over what I had done and said in an angry voice:
"Your bird is WRONG. Here's the way to draw a bird!"
So…how does someone who does not draw and struggles to write become a prolific children's book author?
The answer: "the repetition compulsion" defined as:
the unconscious tendency of a person to repeat a traumatic event or its circumstances. It may take the form of literally reenacting the event, or putting oneself in situations where the event is likely to occur again.
So, I reenact the original writing traumas each time I write a new book. I open myself to criticism from editors, reviewers, teachers, buyers—whose comments are not always kind. Sometimes the comments are superficial. Or misguided. Of course, sometimes there is praise, and sometimes awards, even starred reviews. Thank goodness for positive feedback.
It's important to add that with every book, I experience great pleasure in the process. I write three or four drafts and am pleased with every improvement. I make sure that every word counts, that there is no superfluous verbiage—not a word out of place.
I also collaborate with the illustrator through the long and arduous process of sketches to finished art. I am happy to have my text fall onto the cutting room floor as it is replaced by artwork. At this point, less is more—the shorter the text, the better.
The Spiral Curriculum
When I was in graduate school, everyone talked about Jerome Bruner and the spiral
curriculum. In short, his thesis was: there are certain questions that should be revisited
by students at different ages and stages in their school careers—from kindergarten to
college. At the time, he was particularly interested in the question: What makes a
human human? What's the difference between a person and an animal?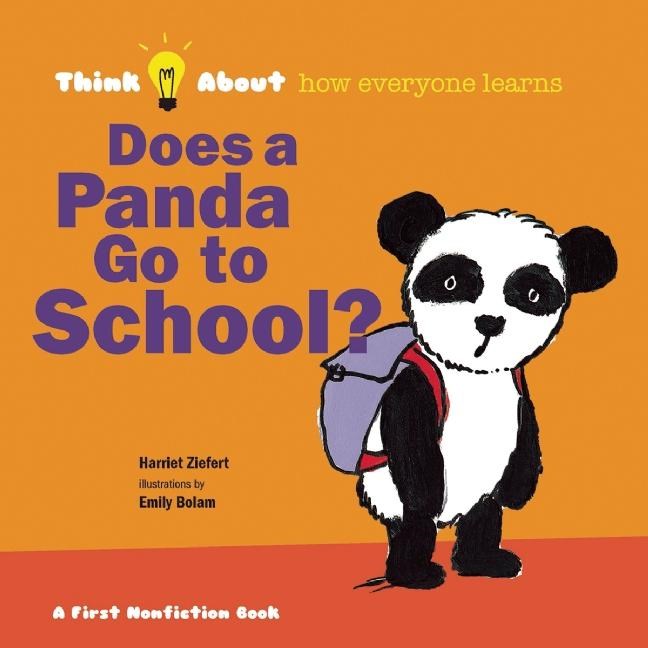 I wrote two series of books addressing this question: "Think About" books (Blue Apple Books, 2011), a series of nine, which included titles such as: Does an Owl Wear Eyeglasses?, Does a Duck Have a Daddy?, Does a Bear Wear Boots?, Does a Camel
Cook Spaghetti?, Does a Mouse Have a Mommy?, and Does a Panda Go to School?.
By contrasting the behavior of people and animals, this first nonfiction series helps young children understand what makes humans, and themselves, unique.
For older children, the titles that compare animal and human behavior are:
You Can't Use Your Brain if You're a Jellyfish (Blue Apple Books, 2014)
You Can't Build a House if You're a Hippo (Blue Apple Books, 2014)
Writing—More Pages, Longer Extents
The books I am publishing with Red Comet Press are noteworthy departures for me.
Books in the "Be Thankful" series are longer than usual picture books, and the text is rhymed. The ratio of pictures to text is high, with lots of visual content to help kids decode.
I have avoided rhymed texts for years—remember, I was told I sang off key and so I have avoided rhyming texts. But now I am willing to take more risks and writing poetry, including rhymed texts, is among them.
I especially like the use of metaphor at the beginning of each section of the "Be Thankful" books. There should be a challenge for kids in every book and understanding metaphor is among them.
A tree is music…a tree is home…a tree is comfort…
The other challenge is a longer extent than usual. Why must every picture book be 32 pages? No reason…except for the increasing cost of paper that publishers are unwilling to bear. Book length should be determined by editorial content, not by profit margin.
As a teacher of reading, I developed my own version of "individualized reading" with a curated set of trade books, plus selections from the school library. After interpretive questions were answered in writing, I discussed the book with the student.
What I learned from these one-on-one sessions was that many children did not remember what happened at the beginning of a book after they reached the end. The longer the book, the more pronounced the problem.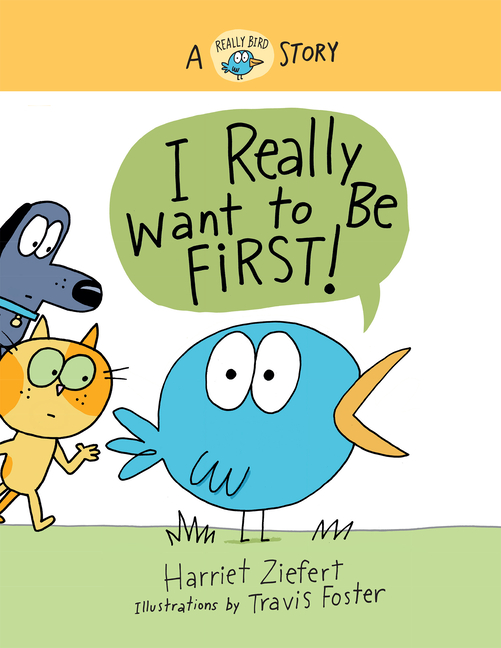 With this in mind, I began to write texts longer than 32 pages—64, 80—even 96 (the longest text I ever produced!). In writing longer books, I wanted more plot, more character development. But not more text on each page. The end result: the "Really Bird Series," now totaling eight books (Red Comet Press, 2022-2025). The page count averages around 56, but the word count is limited; there are only a few sentences on each spread. I make use of talk balloons, a device much loved by kids, especially reluctant readers. I strive to make each successive book in the series as good, if not better than, the previous titles.
We hear the buzz phrase "social, emotional learning", but it's usually just "market speak." The "Really Bird" books are more than just buzz. As demonstrated by the titles , I Really Want a Bigger Piece, I Really Want to Fly to the Moon, Really Bird, Really Scared, It's Really Cold Outside, Really Bird, Really Lucky, I Really Want to Make Lemonade—these are books centered around the REAL emotions of REAL children.
When a title is completed, I ask myself, does it include a theme I care about?
separation and reunion, loss, rivalry, envy, jealousy, fear, mastery, independence/dependence, delaying gratification
If yes, then I know I have really addressed the issue of social emotional learning.
The Process of Feeling Back
According to feedback from my publisher, who heard it from a school selection committee, Be Thankful for Trees (Red Comet Press, 2022) satisfies many curriculum requirements. So nice to hear!
But it's important to know that I deliberately protect myself from curriculum objectives. It is not possible to write a good book with a set of objectives given to the writer by a third party, or from a vocabulary list of words for third graders, or fifth graders, or whomever.
What is important for the writer is the ability to "feel back to the emotional issues of childhood." I have learned to remember the feelings I had when I was a child, and with this remembering, a book is developed. The creative process is filled with twists and turns. It has no script. Whether working alone or with others, I learned it's important to tolerate ambiguity and to not make closure prematurely. The process, or the backstory, is as interesting as the final product—sometimes even more so.
The challenge for a publisher is to have a book emerge from the lengthy gestation process still new and fresh. I often believe as many books die in the process as emerge alive and well.
Many negotiations and compromises take place: between author and editor; between author and publisher; between author and illustrator; between illustrator and art director; between editorial and sales; between publisher and printer; between publisher and bookseller.
The biggest danger in the negotiations among the players is losing sight of the child—the child's interests, intellectual capacities, and feelings.
As a writer for young children, I have always been interested in describing steps along the way before an object, living or non- living, emerges in its final form. My first picture book, A New Coat for Anna (Knopf, 1986), had as one of its themes, the making of a red wool coat. The book progressed from farmer to tailor, from sheep to farmer to tailor. This was deemed an ALA Notable book and is still in print.
Delaying Gratification for Author and for Reader
Most kids today, especially those who live in cities and surrounding suburbs, believe that everything comes from the supermarket, or the toy store, or the mall. So with One Red Apple (Blue Apple Books, 2009) I demonstrate that apples come from trees and after a long process, an apple pie can emerge. "Thank You" books about a cow, hens, bees, and sheep show where common products used every day come from.
With other texts, I have involved children, both intellectually and emotionally, in the making of a knitted afghan With Love from Grandma (Viking,1989), a cradle and a quilt Before I was Born (Knopf, 1989), a painting of a snake Lunchtime for a Purple Snake (Walter Lorraine Books, 2003), a handmade dress My Forever Dress (Blue Apple Books, 2009). And in the making of a baby! In each the protagonist delays gratification and waits for the finished product. Waiting for Baby (Henry Holt,1989) is a classic gift for the sibling who wonders "when is that brother or sister going to come out?"
Be Thankful for Trees checks many boxes. It's a long book. The reader must delay gratification and read through 80 pages before "the end." It enumerates the many, many, many items that originate from a tree. Plus, it touches on the many pleasures and emotions that can be associated with trees and the pain inflicted on the
environment when they are destroyed.
Right now, I am working with the illustrator on the sketches for Be Thankful for Plants. When I finished the second book in this series, Be Thankful for Water (Red Comet Press, 2023), I looked back and realized there were living things not accounted for in the trees book. I asked Red Comet if a third book about plants would round out the series.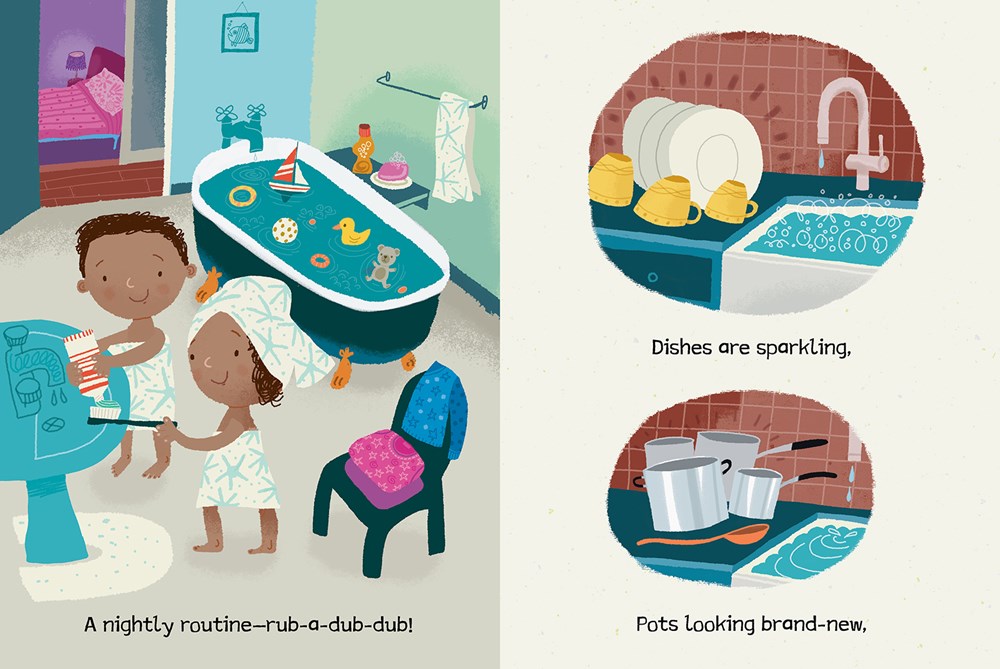 An emphatic "Yes!" was the answer from the publisher.
In 2024, Be Thankful for Plants will emerge from the lengthy publishing process. Like the other two books in the series, the living things are categorized into groups that provide animal food, people food, shelter, beauty, comfort, protection—life!
The seventh section ends:
A plant is life. Let's give a cheer—sing songs and chant chants.
To Earth's wondrous greenery…be thankful for plants.
I am thankful for a long career and to the teachers and children who have supported me with enthusiasm. I am especially thankful to the illustrators with whom I have collaborated: Simms Taback, Todd McKie, Seymour Chwast, Arnold Lobel, Ethan Long, Brian Fitzgerald, Emily Bolam, Elliot Kreloff, Tom Slaughter, Michael Slack, Vanessa Newton, Michael Townsend, Anita Lobel, Elise Gravel, Barroux, Laurie Rosenwald, to name just a few.
Each of them, like myself, understands the importance of delaying gratification in order to create something worth leaving behind.
I end the book Lights on Broadway—Theatrical Tour from A to Z (Blue Apple Books, 2009) with a song.
"I Was Here!" Words by Lynn Ahrens
Thank you all for reading.
I hope it was worth the time spent.
Forever a teacher, I hope you have learned something worthwhile—something that lasts.
---
Books and Resources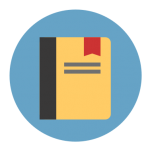 TeachingBooks personalizes connections to books and authors. Enjoy the following on Harriet Ziefert and the books she's created.
---
Explore all of the For Teachers, By Teachers blog posts.
Special thanks to Harriet Ziefert and Red Comet for their support of this post. All text and images are courtesy of Harriet Ziefert and Red Comet, and may not be used without expressed written consent.