From Teaching to Writing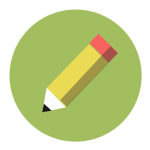 TeachingBooks asks each author or illustrator to reflect on their journey from teaching to writing. Enjoy the following from Erica Simone Turnipseed.
Active Listening: Finding My Voice For Kid Lit
by Erica Simone Turnipseed
I remember sitting crisscross applesauce on the multicolored rug of my local public library, cradling my daughter–and two years later, my son as well–in the hollow of my legs. My eyes were on my children as much as they were on the librarian in front of us. But even as I modeled active listening to my children and helped them to be as attentive as their young ages could manage, I marveled at their recall of the stories, even days later. Despite my exasperation in the moment if my children were especially wiggly at storytime that day, I learned that they had, in fact, gotten quite a bit out of the experience. And as I chatted with other parents and caregivers in those early days of parenting, I learned that I wasn't the only one having this realization. Children's attention could look like many things, and the stories they heard helped fill their understanding of a world full of wonder and contradictions.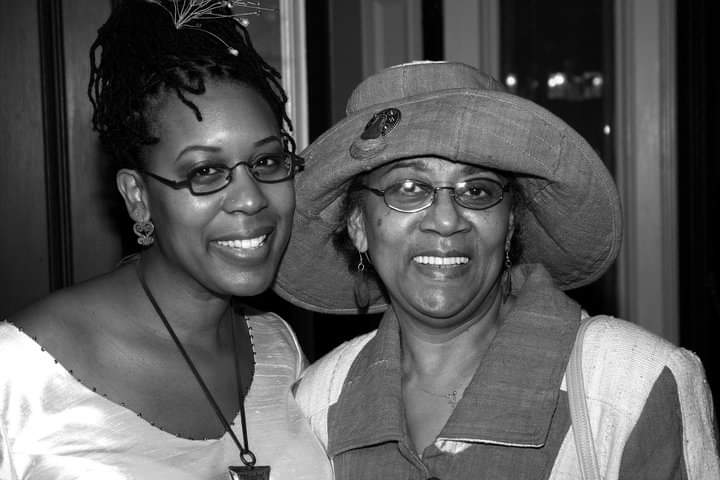 It wasn't until my children were school-aged, and my late morning and early afternoons were no longer consumed with storytimes and music classes that I first wondered about the stories I might possibly tell. I was already a novelist of adult fiction–those stories birthed before I would become a full-time mother–but I didn't know where to begin the journey towards publishing children's books. My brain was saturated with the motherhood enterprise and my own latent grief over the loss of my parents and so many of my elders, that I found it hard to discover the writerly path that I needed to take.
Instead, I stuck my toe back into the cold water of paid work in a way that made sense for me. I decided to teach, combining my academic credentials with my on-the-job learning gained from my early parenting years and my teen self's volunteer jobs as teacher's helper to my deceased mother when she was an early childhood educator and reading specialist. I worked as adjunct on the college level and secured short-term high school teaching contracts in English composition and literature as well as Social Studies courses. I also served as a regular substitute teacher for children from three to 12 years old.
Like so many others, the pandemic threw me into the role of teacher's helper once again, this time to my own children (who were then middle schoolers). I was also fielding many calls from other parent friends who felt ill-prepared for the role and saw me as a ready resource. Those anxious days moved me to write short stories for my children and to seek books that would help us navigate our world's chaos and uncertainty. I remembered what I had always believed: that books can help us answer big questions and serve as guideposts for us all.
I didn't always find what I was looking for, however. When a long-time family friend approached me about the power of my storytelling over social media, that was the nudge I needed to incorporate all that I had learned and all of my new questions into a children's book. Providentially, this friend was a successful literary agent who had shepherded many children's books to the market. So, the know-how of her team became the missing link to my children's publishing quandary, and my debut children's picture book, Bigger Than Me (Simon & Schuster, 2023) was the result.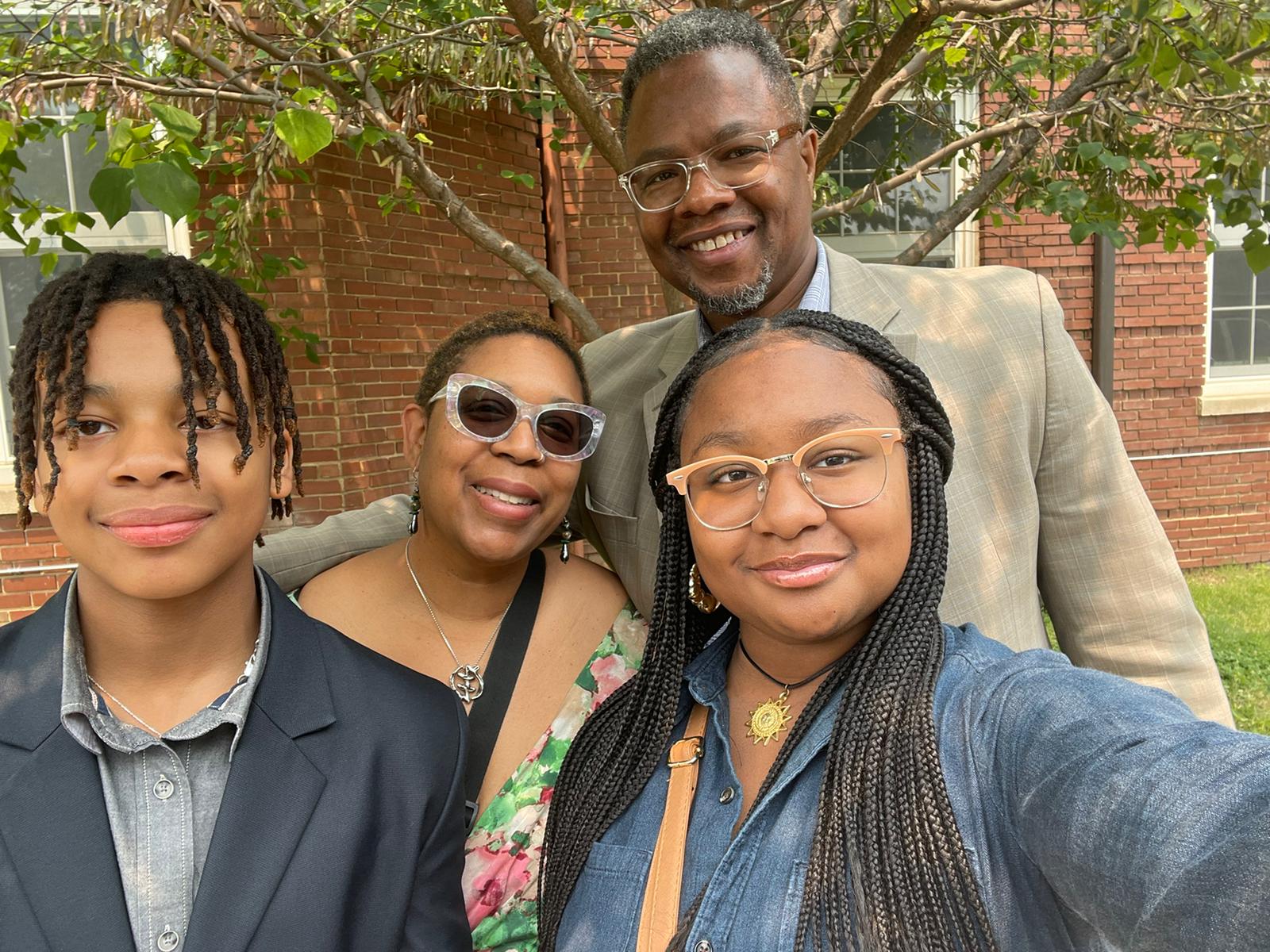 The book itself is a conversation starter, a gift to the children with big words swirling above their heads and the adults who are mired in their own confusion about how to navigate so many personal and societal challenges at the same time. I hope that all who read it will see it as such, and be reminded that the answers to our most confounding issues and intractable problems are found in community. When we seek each other, we engage the wisdom that is greater than ourselves. Bigger Than Me is my gift to all the others on our shared planet, and provides a point of departure for us to meet our children where they are–in their particular places of concern–with candor, courage, and compassion.
---
Books and Resources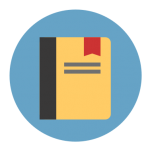 TeachingBooks personalizes connections to books and authors. Enjoy the following on Erica Simone Turnipseed and the books she's created.
Listen to Erica Simone Turnipseed talking with TeachingBooks about the backstory for writing Bigger Than Me. You can click the player below or experience the recording on TeachingBooks, where you can read along as you listen, and also translate the text to another language.
---
Explore all of the For Teachers, By Teachers blog posts.
Special thanks to Erica Simone Turnipseed and Simon & Schuster for their support of this post. All text and images are courtesy of Erica Simone Turnipseed and Simon & Schuster, and may not be used without expressed written consent.