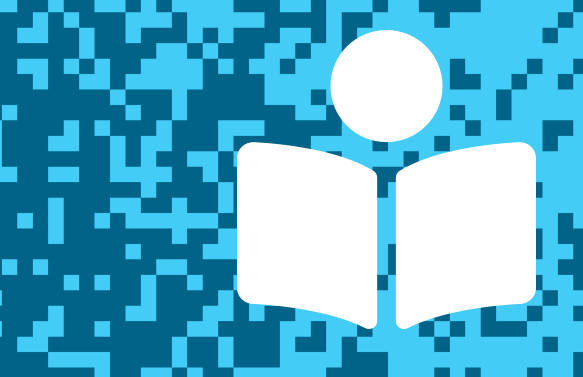 In this post, we feature debut author-illustrator Ann Kim Ha. You can hear her speak about her picture book, Walter Finds His Voice: The Story of a Shy Crocodile, and try her "invitation to imagine" activity. You'll also find other resources to explore. Thanks for joining us, and let us know what you think in the comments below!
---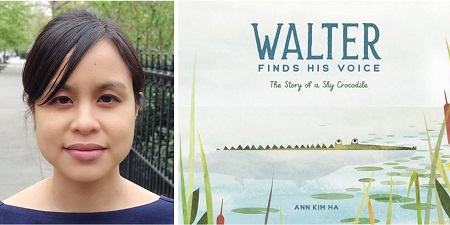 Written and illustrated by Ann Kim Ha
Published by Red Comet Press
Release date: May 2, 2023
Unlike most crocodiles, Walter lives in the swamp and hides below the surface from all the noisy animals. Then, one day, he sees a friend being mistreated. Gathering all his courage, he speaks out against the bullies and finally finds his voice. Walter may not be the bravest of crocodiles, but he learns to speak up when it matters most, and his friends respect him all the more for that. This sweet tale shows how finding one's inner strength takes time, and the powerful impact of individual voices.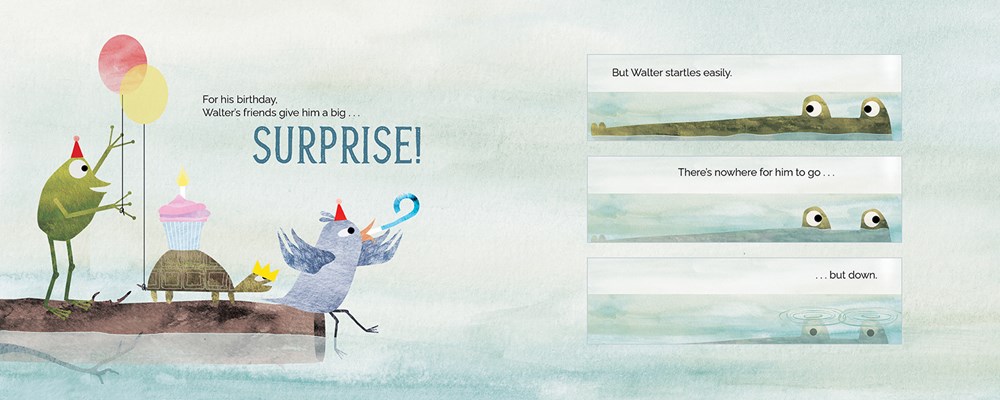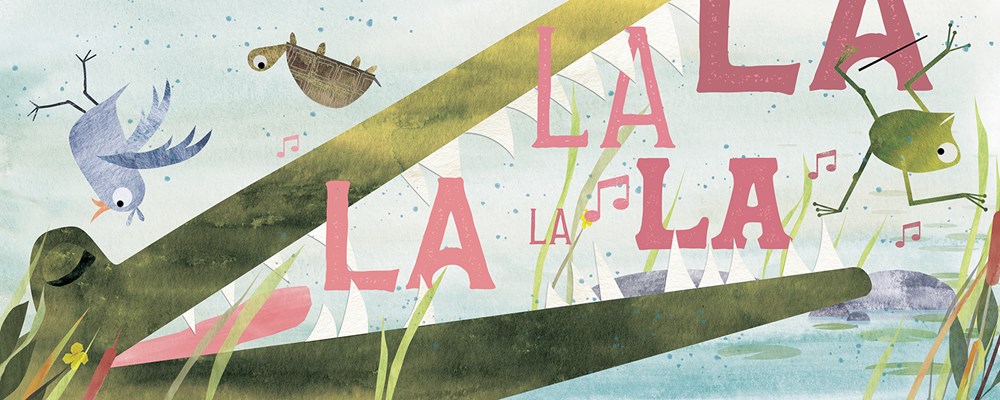 ---
Listen to Ann Kim Ha talking with TeachingBooks about creating Walter Finds His Voice: The Story of a Shy Crocodile. You can click the player below or experience the recording on TeachingBooks, where you can read along as you listen, and also translate the text to another language.
---
Invitation to Imagine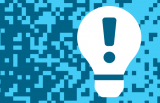 TeachingBooks asks each author or illustrator on our Virtual Book Tour to share a writing prompt, a drawing exercise, or just an interesting question to spark curiosity and creativity. Enjoy the following activity contributed by Ann Kim Ha.
Imagination Activity with Ann Kim Ha
Just by changing how a character's eyes and eyebrows are drawn, you can express a range of emotions. Draw a favorite character. You can make one up, copy one from a book, or even start with a simple smiley face. Now see what feelings you can make your character express with its eyes. Try angry, surprised, calm, gleeful, sad, scared, nervous, and bored.
---
Finish This Sentence . . . with Ann Kim Ha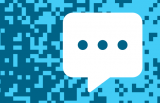 As part of our Virtual Book Tour, TeachingBooks asks authors and illustrators to complete short sentence prompts. Enjoy Ann Kim Ha's response.
"A surprising thing that helps me work is…"
A surprising thing that helps me work is writing under a blanket. It helps me to concentrate and focus, especially when I'm struggling with something.
"You may not know that I can…"
You may not know that I can play a little bit of the violin, a little bit of the piano, and 5 chords on the ukulele.
"My protagonist can't live without…"
My protagonist, Walter, can't live without friends, even though he's sometimes anxious about being around them.
"Where I work is…"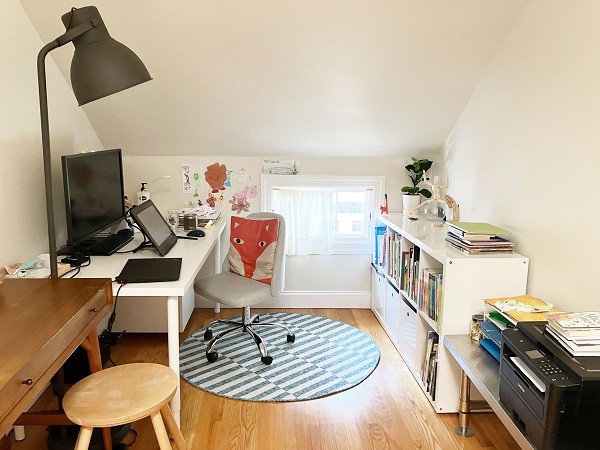 ---
Thank you!
To wrap up this Virtual Book Tour, we thank Ann Kim Ha for signing a book for all of us.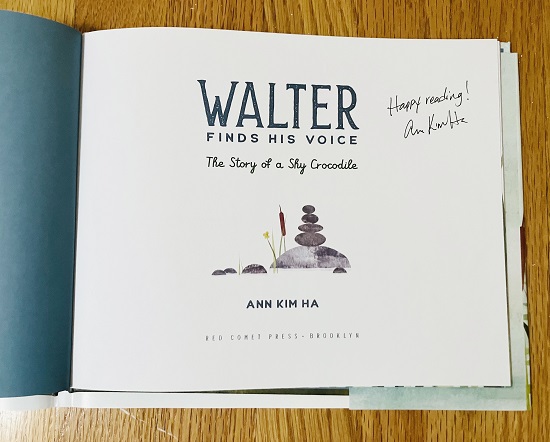 ---
More Connections to Ann Kim Ha and Walter Finds His Voice: The Story of a Shy Crocodile
---
Explore all of the titles featured in the TeachingBooks Virtual Book Tour: one link with author interviews, lesson plans, activities, and more!
All text and images are courtesy of Ann Kim Ha and Red Comet Press and may not be used without expressed written consent.