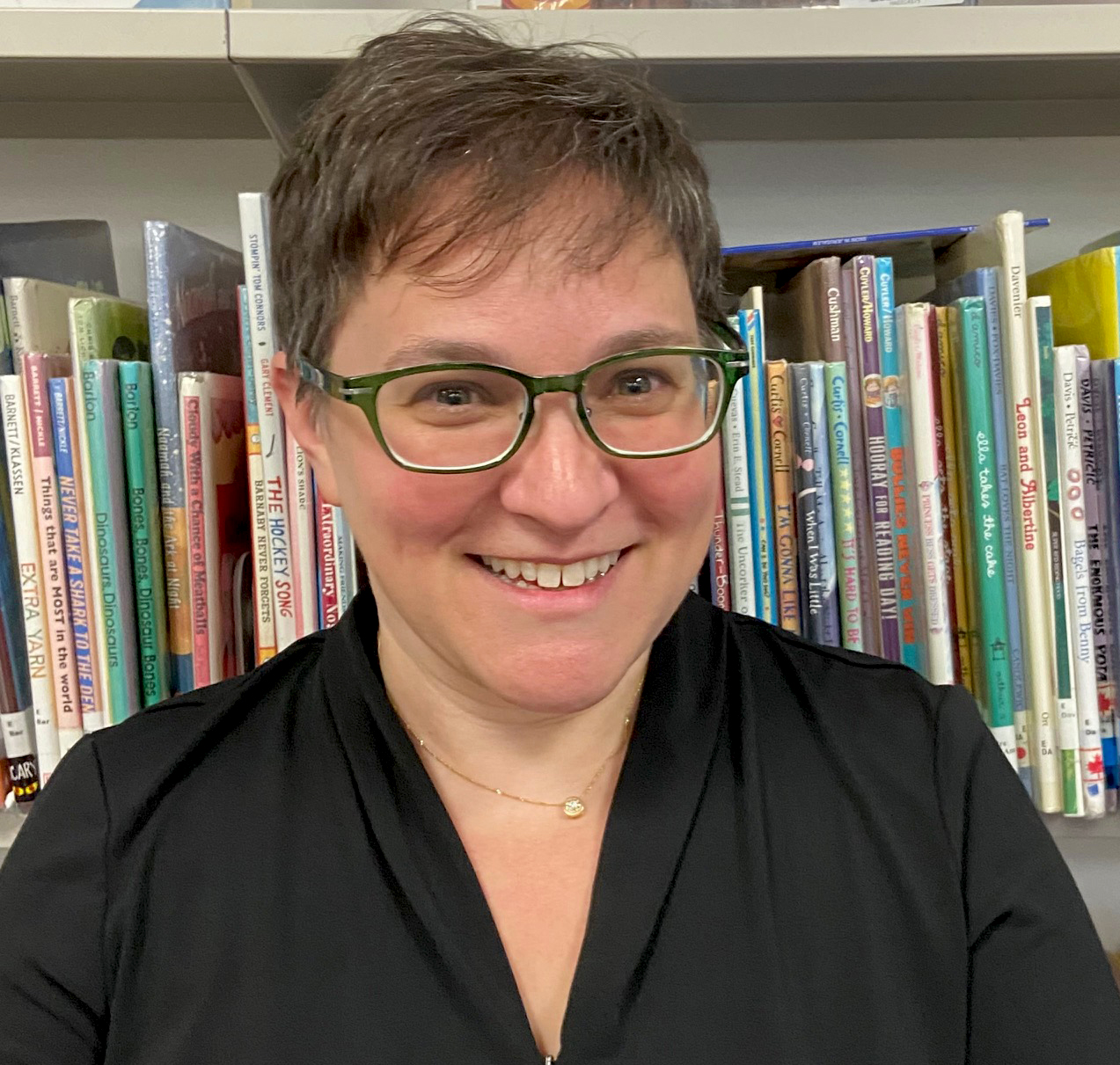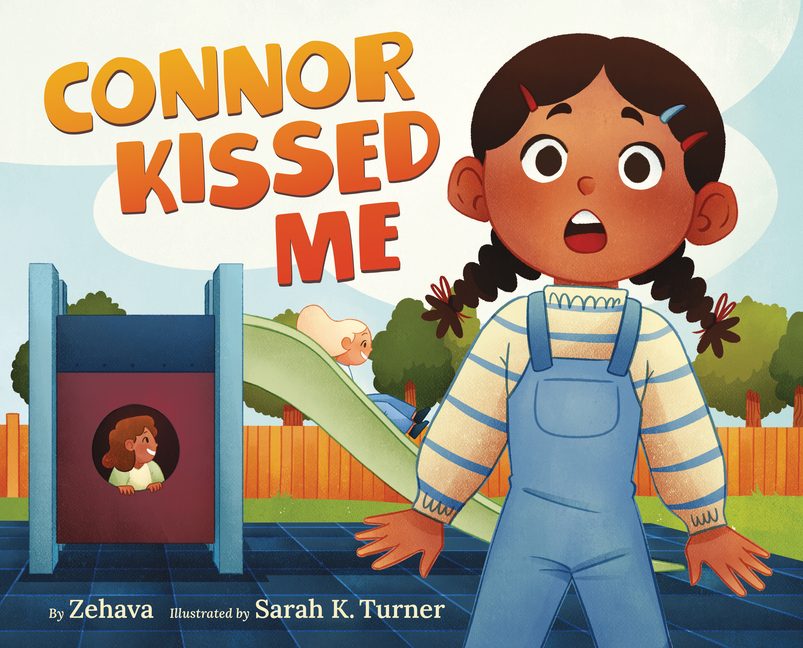 From Teaching to Writing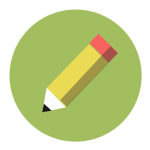 TeachingBooks asks each author or illustrator to reflect on their journey from teaching to writing. Enjoy the following from Zehava.
Teaching about Consent for the Youngest Children
by Zehava
I wrote Connor Kissed Me (Lee & Low, 2023) before the #metoo movement and I knew, even then, that writing a picture book for the K-2 age group about consent was a big deal. We tell young kids to ask permission to have a cookie before dinner or to use an electronic device, but how much do we talk to them about asking permission to touch someone else? How much do we role play forms of touch—waving, giving high fives, pats on the back, fist bumps—that are not kisses and hugs? As someone who works in an all-grades school, I see all kinds of physical interactions between students and when I realized how often an unwanted kiss is given from one young student to another, I knew I had to write about it.
As a school librarian I have a different way of interacting with students than their teachers do. I see the kids for shorter periods of time in the day, but I see them over a longer duration in their school career. I start reading aloud to our youngest students in our 2-year-old class, while helping our Grades 1 and 2 students choose books for early decoding and literacy. I'm guiding our upper elementary students to discover their favorite reads and at the same time I'm addressing the needs of our high school teens.
When I wrote Connor Kissed Me, I already knew of multiple examples of young students who had kissed their classmates. Then, when the book was starting to be promoted, I had multiple (!) friends and parents say to me: "Oh no, is this story about my son?!" The answer was always no…and yes. It was never about one particular child or incident: this story happens all the time. And in every case that I'd seen (or heard of) the child who was kissed was left confused. Whether kissing was normalized in their family relationships or not, the fact of one friend kissing another—gender irrelevant—is not something to which most kids that age are accustomed, or at least not where I live. (I acknowledge that it is entirely likely that this dynamic exists differently in other countries and cultures.)
It was important to me to show Miriam's conflicting emotions when Connor kisses her because kids have mixed feelings about their own feelings and they need the time to sort through them. It was important to me also that Connor not be shown as a bully, a "bad" kid, but rather as just a kid—a kid who's learning, a kid who's figuring out the world. And it was so important to show the adults in Miriam's life as fallible. Yes, adults get it wrong sometimes—teachers and librarians, too—but kids have to know that we're on their side and will have their backs in the right way, even if we need help finding what that right way is.
I also believe that we need to teach about consent and empowerment at this young age without assigning blame. Kids are allowed to do what they do and feel what they feel and at the same time learn what to do at the boundaries where their actions and their feelings bump up against the actions and feelings of others. It's hard for kids–kids of all ages–to be constantly negotiating social interactions as they do in a school setting. Even our high school students don't always have the tools they need to negotiate these interpersonal scenarios with respect and self-confidence. And so as a writer and an educator of young minds, and as someone who sees these kids at all these different ages and stages, I felt that it was my duty to engage in stories about consent and empowerment starting at the youngest age.
When I curate a collection of four or five titles that I'm going to read to my pre-K or K classes, I don't simply grab random books. I build a theme, I choose the order in which I'll read the stories, and I consider the length, mood, and artwork of the books. I love to touch on early concepts—colors, animals, seasons, and emotions—but I feel that it is just as important to engage the more difficult concepts—like consent and empowerment—as well. I'm excited to be able to use Connor Kissed Me in my read-aloud time with my K-2 students. I see it as doing what I know best, and doing it in the best way possible that I love: reading a fabulous story, engaging with an important topic, and opening up the world for my young students and readers.
---
Books and Resources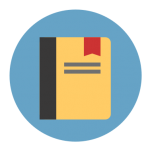 TeachingBooks personalizes connections to books and authors. Enjoy the following on Zehava and the books she's created.
Listen to Zehava talking with TeachingBooks about the backstory for writing Connor Kissed Me. You can click the player below or experience the recording on TeachingBooks, where you can read along as you listen, and also translate the text to another language.
---
Explore all of the For Teachers, By Teachers blog posts.
Special thanks to Zehava and Lee & Low for their support of this post. All text and images are courtesy of Zehava and Lee & Low, and may not be used without expressed written consent.