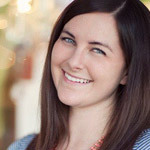 Mr. Rogers and What is Mentionable in Books
"Anything that's human is mentionable, and anything that is mentionable can be more manageable." – Fred Rogers
When my first child was very little, I found I sometimes needed an adult voice in the room with me for the long, deliriously-tired stretches. I found myself putting on Mister Rogers' Neighborhood. I think my reasoning was something like: Ah, yes, my little baby will absorb the sounds of gentle communication. But really? I think I needed the neighborhood's sturdy thoughtfulness in the early days of new motherhood.
Since then, I've mentally whispered that quote hundreds of times, psyching myself up to say things I worry are too difficult for my kid, now a kindergartener. Almost always, that worry is due only to my own discomfort… and I'm only uncomfortable because no adults ever spoke calmly and comfortably to me about it. In that moment, I repeat Mr. Rogers's words to myself and then I speak to my kid about death and bodies and race and every topic that made most adults clench up when I was a child. I've done it imperfectly, but I keep trying.
For a while, it escaped my notice that I'd been enacting the "it's mentionable, and mentioning it will make it more manageable" strategy for years in my novels. I wrote first about anxiety and grief, which feel more survivable if I speak about them—but also, crucially, if the people I speak to don't tense up. Someone else's ease doesn't fix the pain—of course not. It just takes the insult of silence, loneliness, and isolation away from the injury of grief. Same with depression, bipolar disorder, cancer, religion—all things I've explored into my books, all things I needed to speak by writing. But also, in letting that writing go beyond a Word document on my computer, I hope I'm showing readers that I can sit comfortably in the company of those difficult things, which might be their difficult things as well.
In All That's Left to Say (Bloomsbury, 2023), I wrote about grief and opioids because I think about and read about opioid use disorder and harm reduction daily. But I wasted time resisting those topics and making excuses—I'm not an expert, the issue is so dynamic, is it too difficult for teenagers? Well… which teenagers, right? It depends! And besides, I'm a reader, and I seek out stories that speak freely and comfortably about opioids. Hearing people talk about it feels like a relief. Learning more feels purposeful. It means I can hold the vast individuality of experience; it means I have up-to-date information. I can use those things to change my own behavior and challenge misinformation.
No matter the age of kids or of ourselves, we need to mention, and we need mentioners in our lives, too. Pain—all kinds—is human, and we show up for each other in speaking it aloud. It sounds so gentle, doesn't it? Mentioning, as an act of hope and resistance and belief in the future. But that is what it is, for us all.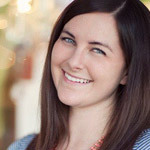 Hear Emery Lord's Audio Name Pronunciation.
Listen to a Meet-the-Author Recording for All That's Left to Say
Explore Emery Lord's author page on TeachingBooks.
Text and images are courtesy of Emery Lord and may not be used without express written consent.