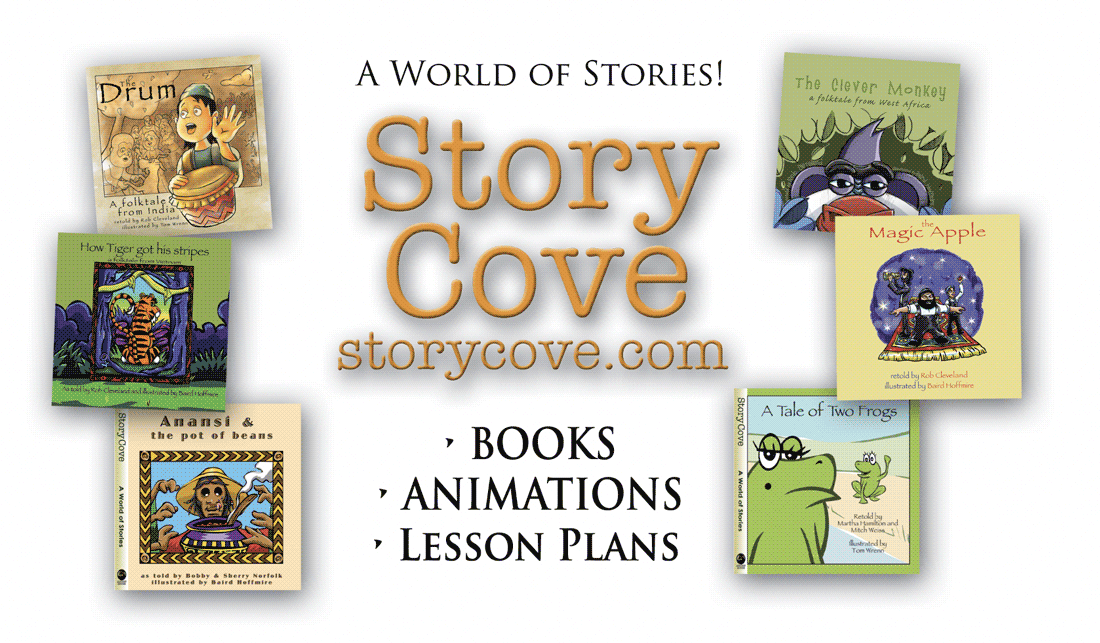 As a gift to the TeachingBooks community, August House is offering free access to Story Cove for 12 months. To claim your access, simply:
Go to Story Cove (we recommend using the Chrome browser).
Enter teachingbooks (lower case) in the Coupon code box and select Apply.
Enter your own unique Username and Password.
Complete the contact information and click Register and Check Out in the lower right corner.
After you successfully complete the registration, you will have access to the stories and lesson plans.
Store your Username and Password for future use.
Remember to Log Out when you are finished.
Don't forget to check out the TeachingBooks list of Story Cove titles, where you can find Audio Name Pronunciations, Multi-Leveled Lessons, and more!