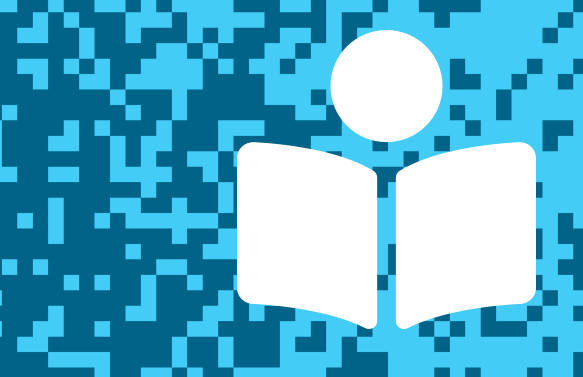 In this post, we feature award-winning author and artist Marissa Moss, whose many books include the titles in the enduringly popular Amelia's Notebook series. You can hear her speak about her new book, Talia's Codebook for Mathletes, and try her "invitation to imagine" activity. You'll also find other resources to explore. Thanks for joining us, and let us know what you think in the comments below!
---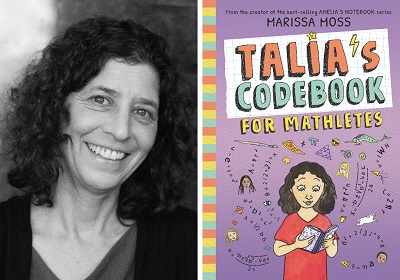 Written and illustrated by Marissa Moss
Published by Candlewick/Walker US
Release date: June 13, 2023
Talia loves math puzzles and code-breaking, but the new social rules of middle school have her stumped. Her best friend, Dash, is now embarrassed to be best friends with a girl, so he only wants to hang out with Talia outside of school. And although Talia is excited to make the math team, the strict team captain doubts her abilities just because she's a girl. But Talia has a great idea: she'll start her own all-girls math team! As the first competition approaches, Talia is determined to bring her fledgling team to victory, get her best friend back, and break the social code of preteen life. In the comics-diary style of her bestselling Amelia's Notebook series, Marissa Moss brings Talia's adventures to life through charming text, illustrations, doodles, graphs, and puzzles. This delightful new series is for all math-lovers, doodlers, and anyone who has ever had to navigate the unfamiliar conventions of a new school.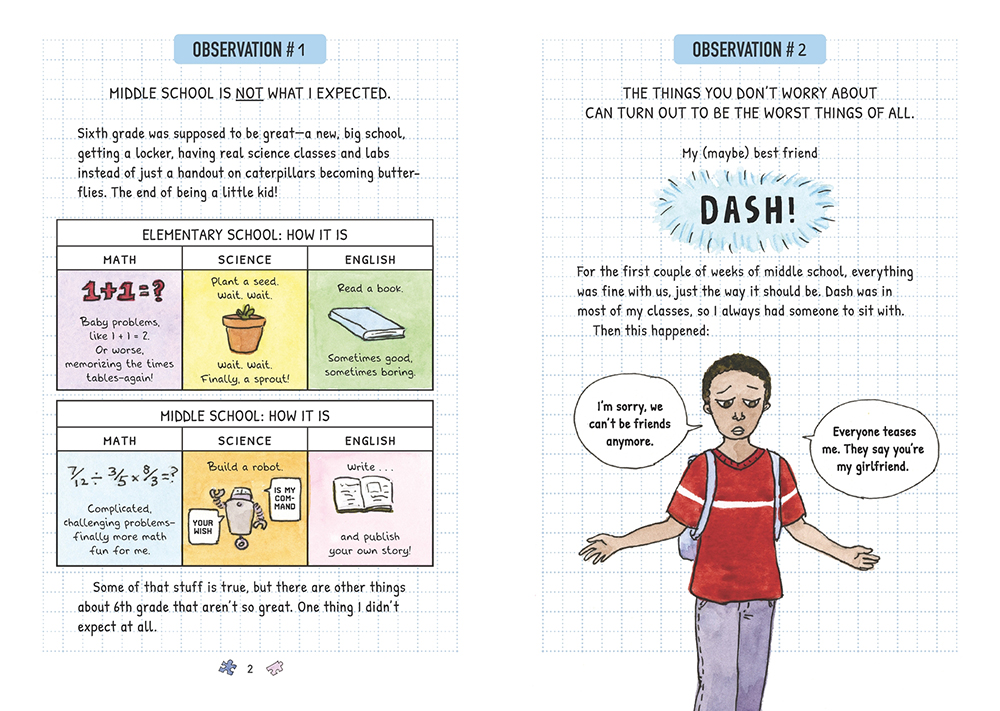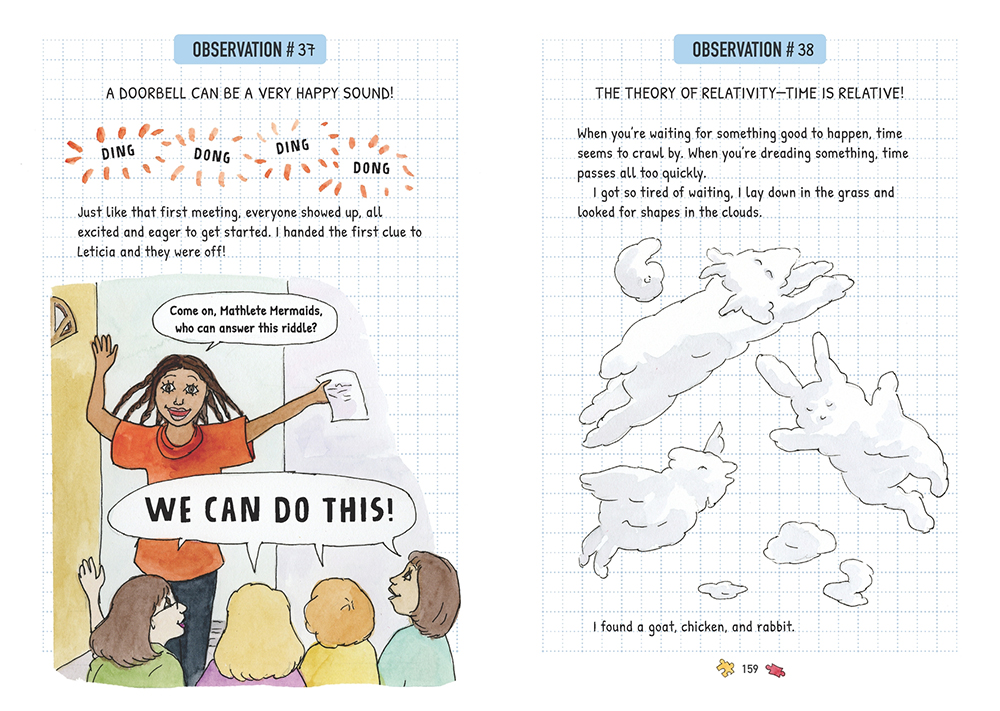 ---
Listen to Marissa Moss talking with TeachingBooks about creating Talia's Codebook for Mathletes. You can click the player below or experience the recording on TeachingBooks, where you can read along as you listen, and also translate the text to another language.
---
Invitation to Imagine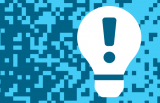 TeachingBooks asks each author or illustrator on our Virtual Book Tour to share a writing prompt, a drawing exercise, or just an interesting question to spark curiosity and creativity. Enjoy the following activity contributed by Marissa Moss.
Imagination Activity with Marissa Moss
Talia sees that codes are all around us, and we're always figuring them out, such as the code of who sits where in a classroom, what makes someone cool, or what makes someone a nerd. Draw your own code chart of something you've noticed. It could be a food code, like which foods parents approve of and which ones they don't. Or it could be a facial code, like eye rolls or different ways that eyebrows move to show surprise, anger, disagreement, or suspicion. Or it could be a gesture code, like what a raised fist means or what a pointing finger means. It could be anything—whatever code you're interested in exploring.
---
Finish This Sentence . . . with Marissa Moss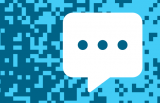 As part of our Virtual Book Tour, TeachingBooks asks authors and illustrators to complete short sentence prompts. Enjoy Marissa Moss's response.
"I surprising thing I've learned while doing researching my book is…"
I do all kinds of research for my books, which sometimes takes me to strange corners of the library, reading about topics I wouldn't have thought about at first. For this book, since I was studying codes, I went to Bletchley Park in England, where the codebreakers lived and worked during WWII. I loved seeing all the strange coding machines and learning about the way codebreakers figured out how to solve them. Being good at math didn't turn out to be the most important part of codebreaking. Noticing patterns and understanding how language works was much more helpful. I like to think I would have been a good codebreaker during the war!
"I knew I would be a writer when…"
I've always loved telling stories and drawing pictures to go with them. My first story-telling gig was in fourth grade, when my teacher gave me a felt board and some felt and told me to cut out animals and people to use in my own stories. Then, she sent me to tell my stories to the kindergarteners. That's when I knew I wanted to make stories for a young audience. I loved the looks on their faces whenever I came to a dramatic or funny or scary moment. I could see what worked in my stories and what didn't and would change mid-sentence if I saw from their reactions that something wasn't working. It was the best training I could have had for becoming a writer! I don't know why the teacher gave me that job, but I'm very grateful that she did!
---
Thank you!
To wrap up this Virtual Book Tour, we thank Marissa Moss for signing a book for all of us.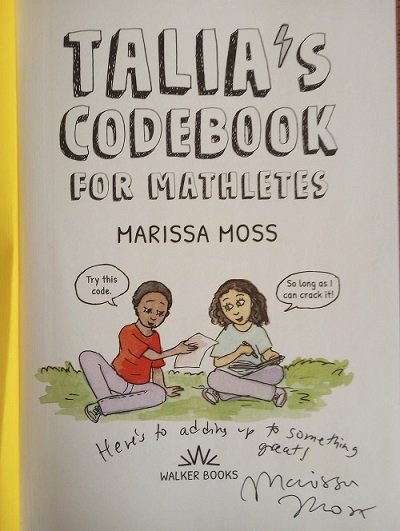 ---
More Connections to Marissa Moss and Talia's Codebook for Mathletes
---
Explore all of the titles featured in the TeachingBooks Virtual Book Tour: one link with author interviews, lesson plans, activities, and more!
All text and images are courtesy of Marissa Moss and Candlewick Press, and may not be used without expressed written consent.