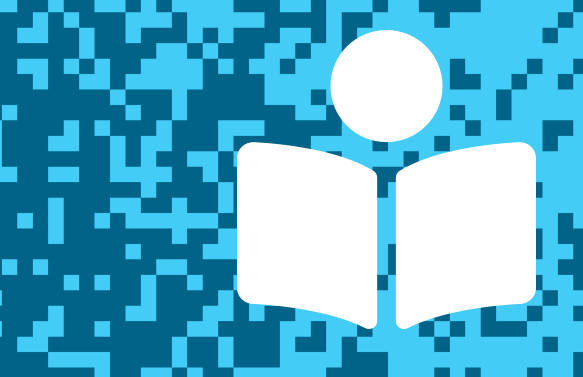 In this post, we feature debut author and two-time Paralympic gold medalist Patty Cisneros Prevo. You can hear her speak about her new picture book, Tenacious: Fifteen Adventures Alongside Disabled Athletes, illustrated by Dion MBD, and try her "invitation to imagine" activity. You'll also find other resources to explore. Thanks for joining us, and let us know what you think in the comments below!
---
Written by Patty Cisneros Prevo, illustrated by Dion MBD
Published by Lee & Low
Release date: June 27, 2023
Meet fifteen remarkable athletes who use adaptive equipment in this beautiful and truth-telling picture book. A downhill skier whose blindness has sharpened her communication skills. An adaptive surfer who shreds waves while sitting down. A young man who excels at wheelchair motocross, but struggles with math. Tenacious tells their stories and more, revealing the daily joys and challenges of life as disabled athletes. These competitors have won gold medals, set world records, climbed mountain peaks, claimed national championships, and many more extraordinary achievements. Get to know them in Tenacious, Junior Library Guild Gold Standard Selection.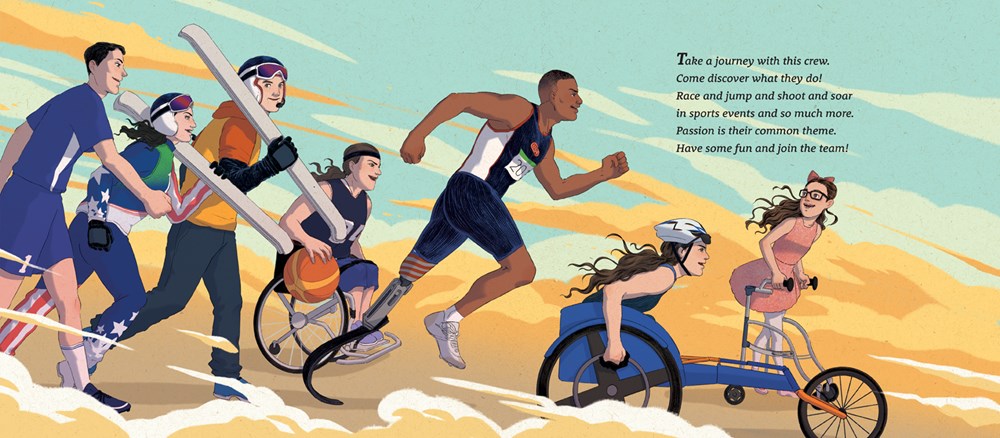 ---
Listen to Patty Cisneros Prevo talking with TeachingBooks about creating Tenacious: Fifteen Adventures Alongside Disabled Athletes. You can click the player below or experience the recording on TeachingBooks, where you can read along as you listen, and also translate the text to another language.
---
Invitation to Imagine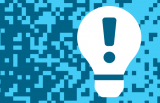 TeachingBooks asks each author or illustrator on our Virtual Book Tour to share a writing prompt, a drawing exercise, or just an interesting question to spark curiosity and creativity. Enjoy the following activity contributed by Patty Cisneros Prevo.
Imagination Activity with Patty Cisneros Prevo
You have been tasked with designing a new type of wheelchair for the future. What does it look like? How is it different from a standard wheelchair? What makes wheelchair users want to pick your new wheelchair over wheelchairs they have used for a long time? Describe and/or draw this new chair.
---
Finish This Sentence . . . with Patty Cisneros Prevo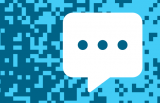 As part of our Virtual Book Tour, TeachingBooks asks authors and illustrators to complete short sentence prompts. Enjoy Patty Cisneros Prevo's response.
"I hope my book may encourage kids to think about…"
I hope that my book may encourage readers to think about disability in a different way. Ableism is the oppressive system that discriminates and/or is prejudice against disabled people. There is a lot of everyday language that is considered ableist language and views disability in a negative way. "Special needs," "differently abled," "Are you blind," "Are you deaf?," are just some examples. Challenge yourself to think about disability as an identity, a culture instead of something that is negative or that should be pitied, and challenge yourself to be mindful of your language.
"You may not know that I can…"
You may not know that I can sew! I love my sewing machine. When my kids were younger, I sewed all of our Halloween costumes. And we have won first-place prizes because of them!
---
More Connections to Patty Cisneros Prevo and Tenacious: Fifteen Adventures Alongside Disabled Athletes
---
Explore all of the titles featured in the TeachingBooks Virtual Book Tour: one link with author interviews, lesson plans, activities, and more!
All text and images are courtesy of Patty Cisneros Prevo, Dion MBD, and Lee & Low, and may not be used without expressed written consent.