From Teaching to Writing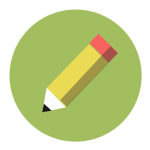 TeachingBooks asks each author or illustrator to reflect on their journey from teaching to writing. Enjoy the following from Onyinye Iwu.
From Teaching to Illustrating
by Onyinye Iwu
As an educator and an illustrator of children's books, I have learned that inspiration can come from the most unexpected places. It could be a story a student tells during class, a conversation with a friend, or even a simple image in my mind. But once that inspiration strikes, it's important to take hold of it and run with it.
Meeting deadlines is crucial in both teaching and illustration. As an educator, there are always books to mark, lessons to plan, and meetings to attend. As an illustrator, deadlines for sketches, drafts, and final art must be met. Juggling all of this requires a delicate balance of time management and prioritization. For me, working in the middle of the night is often necessary to meet these deadlines, but the satisfaction of delivering quality work on time and seeing the final book in my hands—or, even better, visiting a school where students know all about my work—is definitely worth it.
Becoming a mother has added another layer of challenge, as I now balance my careers in teaching and illustration with my responsibilities as a parent. Finding time after work to illustrate with a toddler around can be difficult, and it's easy to feel guilty about not being able to focus solely on work. The impact on productivity and mental health can be significant, and I would be lying if I didn't say that throwing in the towel has looked like a real option over the past few months.
But I've also found that there is beauty in the inspiration a child brings, and working on children's books takes on a new meaning when you have a child running around you all day. Their mannerisms, reactions, and life itself can be sources of inspiration and joy—even before they start talking! Another added bonus is that I can share my love of art and literature with my little one, and I started really early introducing him to a pencil and reading to him daily. I'm so excited to see his inner artist flourish and to understand his likes and dislikes. So, while wearing all these different hats can be a juggling act, I've learned that finding a balance and embracing the chaos is all part of the journey.
Recently, I had the pleasure of illustrating the third book in the Too Small Tola series, Too Small Tola Gets Tough. The story follows Tola's experience of the COVID-19 pandemic while living in Lagos. Illustrating it was a challenging yet rewarding experience, as the story dealt with a difficult subject while still maintaining a sense of hope and resilience.
I drew inspiration for the illustrations from my video calls with family members living in Nigeria retelling their experiences of hardship and infrastructural changes during the pandemic. For me it is important to understand the culture and conditions to allow the illustrations to reflect this, while also adding a touch of whimsy and fun for young readers.
As always while working on the illustrations for Too Small Tola, I found myself drawn in to the story and rooting for Tola and her family. And this time around I even shed a tear as she faced a variety of challenges brought on by the pandemic. It was a reminder of the power of storytelling and the importance of representation in children's literature.
In the end, the happiness I get from illustrating a children's book, knowing that it will bring joy, laughter, and education to young people, really makes all the hard work worth it. As an educator and illustrator and mother, I am constantly inspired by the stories I encounter, and I am grateful for the opportunity to bring them to life through art.
---
Books and Resources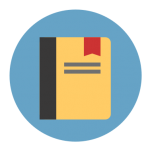 TeachingBooks personalizes connections to books and authors. Enjoy the following on Onyinye Iwu and the books she's created.
Listen to Onyinye Iwu talking with TeachingBooks about the backstory for writing Too Small Tola Gets Tough. You can click the player below or experience the recording on TeachingBooks, where you can read along as you listen, and also translate the text to another language.
---
Explore all of the For Teachers, By Teachers blog posts.
Special thanks to Onyinye Iwu and Candlewick for their support of this post. All text and images are courtesy of Onyinye Iwu and Candlewick, and may not be used without expressed written consent.