From Teaching to Writing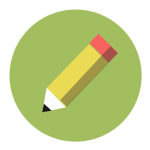 TeachingBooks asks each author or illustrator to reflect on their journey from teaching to writing. Enjoy the following from Marcia Argueta Mickelson.
Evaluate. Discover. Solve. Create.
by Marcia Argueta Mickelson
As a teacher, I have attended numerous professional development sessions with the focus on higher-order thinking. We are asked to encourage students to think at a deeper level beyond the memorization of facts or the gathering of information. At the highest level of thinking, students are creative and innovative. This form of learning promotes critical thinking and asks students to evaluate information, solve problems, and discover truths.
In my book, The Weight of Everything, Sarah takes this form of learning to an extreme. Sarah is a junior in high school and has her own sights set on becoming a teacher.
For an art project, Sarah begins brainstorming ideas in her deceased mother's office. Her mother had always encouraged Sarah to interest herself in the art of Diego Rivera and Frida Kahlo, but Sarah preferred French artists like Claude Monet and Mary Cassatt.
With feelings of guilt over not having regarded her mother's wishes with more deference, Sarah studies a Diego Rivera painting that hangs on the wall in the office. The painting, Gloriosa Victoria, depicts the CIA coup that overthrew Guatemala's democratically elected president. Sarah also finds photographs taken by her great-grandfather who fled to Mexico from Guatemala after the coup. She uses the photographs as subjects for sketches to include in her art project.
As Sarah continues to research this event, she finds disturbing facts surrounding the CIA coup. Key figures in U.S history had an underhanded role in defrocking Guatemala of its democratically elected leader. President Dwight D. Eisenhower gave the go-ahead to proceed with the coup. CIA director Allen Dulles and Secretary of State John Foster Dulles had close ties to United Fruit Company who pushed for the coup because new regulations in Guatemala affected their profits.
Psychological warfare, a misinformation campaign falsely accusing Guatemala of having ties to the Soviet Union, and the planting of Soviet arms in Guatemala all contributed to the U.S.-led coup in 1954. The CIA armed, funded, and trained men led by Carlos Castillo Armas.
Despite the key role that John Foster Dulles played in this malevolent act against a small country finding its footing in new-found democracy, in 1962, the airport in Washington, D.C. was named after Dulles.
When Sarah gains a full understanding of the role the United States, spearheaded by its Secretary of State, John Foster Dulles, played in the destruction of Guatemala's democracy, she is angry. She is also disappointed in herself because she remembers times when her mother wanted to have this conversation in regard to the Diego Rivera painting. Sarah also discovers a petition signed by her mother to have the airport renamed due to the problematic history of John Foster Dulles.
As part of the art show, Sarah decides to include the petition and ask the attendees of the art show to sign the petition if they are interested. She is given immediate pushback by Mr. Porter, the school administrator, who believes the art show must remain politically neutral. He then questions the art teacher and implies that she is not doing her job of simply teaching art.
In response, Sarah explains that learning in the art class is happening at the highest level. Students are not merely gathering information and memorizing facts, they are analyzing, evaluating, and creating.
Often, educators use Bloom's Taxonomy which is a classification system of learning outcomes and objectives. At the three highest levels of Bloom's Taxonomy, students are challenged to make judgments about information, justify their opinions with reasoning, and use their thinking to create something new. Sarah does all of these things during her art presentation.
She creates sketches based on her great-grandfather's photographs to tell the story of Guatemala, the rise of the United Fruit Company, and the CIA overthrow of its government. She then uses reasoning to justify her opinion that the airport in Washington, D.C. should be renamed given the information about John Foster Dulles.
She defies Mr. Porter's warnings to not include the petition against the threat of suspension. She doesn't feel the story can be adequately told without the inclusion of the petition. The petition will drive home the importance of the story. She says, "when we know better, we should do better."
The CIA overthrow of the Guatemalan government is a little-known aspect of United States history. I did a very informal survey of my friends on Facebook to see who knew about this event. Of the fifty people who commented, only about seven people had any knowledge of this event. It is resoundingly part of U.S. history and should be taught in every high school U.S. history class.
Unfortunately, at this moment we are being met with a powerful movement to tell a dishonest account of our country's history for fear that the United States comes out looking badly. But we cannot keep this honest history out of our students' classrooms and textbooks. Young people want to know the truth, and they deserve to know the truth. And it is our job as teachers to provide facts and allow students to evaluate information, solve problems, and discover truths.
---
Books and Resources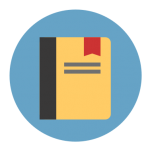 TeachingBooks personalizes connections to books and authors. Enjoy the following on Marica Argueta Mickelson and the books she's created.
Listen to Marcia Argueta Mickelson talking with TeachingBooks about the backstory for writing The Weight of Everything. You can click the player below or experience the recording on TeachingBooks, where you can read along as you listen, and also translate the text to another language.
---
Explore all of the For Teachers, By Teachers blog posts.
Special thanks to Marica Argueta Mickelson and Lerner Publishing Group for their support of this post. All text and images are courtesy of Marcia Argueta Mickelson and Lerner Publishing Group, and may not be used without expressed written consent.