From Teaching to Writing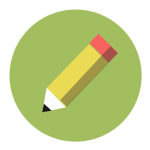 TeachingBooks asks each author or illustrator to reflect on their journey from teaching to writing. Enjoy the following from Diana López.
Answering My Students' Call for Culturally Relevant Books
by Diana López
I taught English in middle school for ten years, and I promised my students, "If I ask you to write something, I'm going to read it." I wanted them to know that I meant to attentively read their assignments but especially their journals, which were responses to open-ended questions that gave the students a chance to let their thoughts run wild. I didn't read their responses for correctness but for content. What I discovered were wonderfully rich imaginations, humor, and insights about seemingly absurd things. Who decided that blue was a boy's color and pink was a girl's? If the world's spinning so fast, then why aren't we dizzy? At the time, I didn't know that I would someday write for this age group, but eventually, I discovered that I had a good ear for the middle grade voice, and I credit all their journals for this gift.
The school where I worked was in the heart of San Antonio with a 96% Hispanic student population. Our district assigned specific books for each grade level. In eighth grade, we read The Giver, Across Five Aprils, To Kill a Mockingbird, and Dicey's Song. We were given lesson plans and district-wide tests at the end of each unit. My students were okay with these books, but they kept asking, "Mrs. López, where are the books about us?" What they wanted were books about people who looked like them, talked like them, and lived in the same neighborhoods.
I never forgot their call for culturally relevant books. In the 1990's, there weren't many, and even now, with so much attention and need for multicultural literature, the percentage of books by and about Latinx people is still very low.
I have tried to answer that call for both the students and for teachers interested in bringing these books into the classroom. This is why I write about the neighborhoods where I have taught and lived. It's also why I create Discussion Guides with questions for interdisciplinary connections, personal responses, hands-on activities, and creative writing prompts, anything that will make the teacher's job easier. You can find the guides on the classroom page of my website (www.dianalopezbooks.com).
In most of my books, the cultural details are just part of the setting, but in my upcoming Los Monstruos: Felice and the Wailing Woman, I tackle a Mexican American legend head-on. The story is inspired by the popular borderland legend of La Llorona. In most versions, La Llorona is about a young peasant woman who falls in love with a man from the wealthier class. They have several children, but eventually he leaves her to marry a woman of acceptable social standing. In a rage, La Llorona drowns her children at the river, and she is eternally cursed to remain there as a wailing ghost crying for her lost hijos and drowning anyone who comes near.
I wanted to reexamine this legend in a way that humanized La Llorona, casting her as a woman who made a mistake but who is still worthy of redemption. When I started writing it, I had no idea that it would be released during a time that is seeing an attack on any literature exploring alternative narratives; that is, narratives that haven't been a part of the American canon. This is especially troubling in Texas where Gov. Greg Abbott recently signed a law designed to restrict access to and teaching of any books that could be addressed from a critical race theory perspective. Seems like just when we answer the call—a call from students!—for culturally relevant books, those very books come under fire, even though they make up only about 5% of the titles for children released each year (Cooperative Children's Book Center, University of Wisconsin-Madison).
A few months before the release of Felice and the Wailing Woman, I learned that it was going to be the inaugural title for a Latino literacy project sponsored by the Guadalupe Cultural Arts Center in San Antonio, Nuestra Palabra in Houston, and the office of Congressman Joaquin Castro. Middle school teacher of Mexican American Studies at Bonham Academy, Araceli Manriquez, was contracted to create TEKS (Texas Essential Knowledge and Skills) aligned lesson plans, which have been added to my website.
To kick off this literacy project, I visited Ms. Manriquez's students. Each of them received an autographed copy of the book, and a set of twenty-five was gifted to the school for classroom use. I told the students my story—how I never encountered a book about people like me when I was a student nor when I was a teacher. But mostly, we had a good time sharing our experiences with La Llorona. She is more than a legend to us. After all, San Antonio is famous for its Riverwalk, and if you listen carefully, you will probably hear her cries.
I'm often asked, "Are you a writer who teaches or a teacher who writes?" For many years, I could not answer that question. Then I realized, it doesn't require an either/or answer. I'm a person who teaches and who writes. The two actions are important parts of my process, and I wouldn't have it any other way.
Bio: Diana López is the author of middle grade novel, Los Monstruos: Felice and the Wailing Woman (Kokila 2023). Other titles include Confetti Girl, Lucky Luna, and Ask My Mood Ring How I Feel. She recently retired after twenty-eight years in education, but she still enjoys working with students and teachers when she visits schools or conducts teaching workshops. You can learn more at www.dianalopezbooks.com.
---
Books and Resources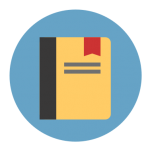 TeachingBooks personalizes connections to books and authors. Enjoy the following on Diana López and the books she's created.
---
Explore all of the For Teachers, By Teachers blog posts.
Special thanks to Diana López and Penguin Random House for their support of this post. All text and images are courtesy of Diana López and Penguin Random House, and may not be used without expressed written consent.