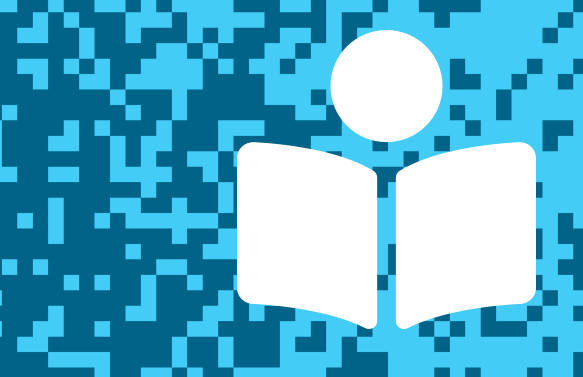 In this post, we feature acclaimed author Adrianna Cuevas, whose previous, acclaimed titles include The Total Eclipse of Nestor Lopez, which was named a Pura Belpré Honor Book. You can hear her speak about her new novel, The Ghosts of Rancho Espanto, and try her "invitation to imagine" activity. You'll also find other resources to explore. Thanks for joining us, and let us know what you think in the comments below!
---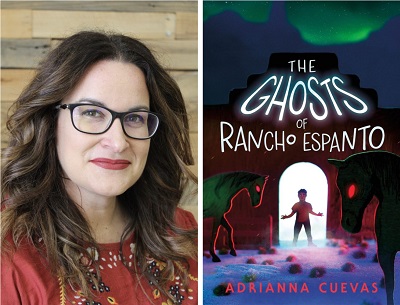 Written by Adrianna Cuevas
Published by Farrar, Straus and Giroux Books for Young People, an imprint of Macmillan
Release date: April 4, 2023
After Cuban American Rafael and his friends try to steal a slushie machine from the school cafeteria, his father sends him to a ranch in Middle of Nowhere, New Mexico, thousands of miles from home in Miami. Rafael is content to do as he's told, but his work is inexplicably sabotaged by a strangely familiar man, one with the same floppy brown hair and anxious tics as Rafa. Who is he, and why is he trying so hard to get Rafa kicked off the ranch? Meanwhile, Rafa's mom looks weaker with every video chat. With the help of the ranch manager and new friends, Rafa begins to unwrap the summer's many mysteries. Award-winning author Adrianna Cuevas blends supernatural fantasy into a novel about a contemporary middle-grade boy's exploration of family history and grief.
From The Ghosts of Rancho Espanto, by Adrianna Cuevas.

"I was surprised how fast Dad worked everything out. It was almost as if he'd been planning to ship me across the country ever since we got the news about Mom. "

Click here to view a longer preview of The Ghosts of Rancho Espanto, by Adrianna Cuevas.
---
Listen to Adrianna Cuevas talking with TeachingBooks about creating The Ghosts of Rancho Espanto. You can click the player below or experience the recording on TeachingBooks, where you can read along as you listen, and also translate the text to another language.
---
Invitation to Imagine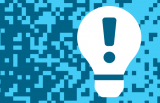 TeachingBooks asks each author or illustrator on our Virtual Book Tour to share a writing prompt, a drawing exercise, or just an interesting question to spark curiosity and creativity. Enjoy the following activity contributed by Adrianna Cuevas.
Imagination Activity with Adrianna Cuevas
Every day as you walk home from school, you count the keys on the keyring in your pocket. There's one for the front door of your house, one for your mailbox, and one for your grandmother's house. But today as you're counting your keys, you're surprised to find a fourth key. You have no idea where this key came from or what it opens. What do you do next?
This prompt is meant for you to think as creatively as possible. There are no wrong answers so let your mind run wild. Try to write about the key and what you do with it for five minutes, without stopping or going back and correcting your writing.
---
Finish This Sentence . . . with Adrianna Cuevas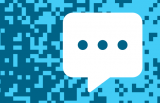 As part of our Virtual Book Tour, TeachingBooks asks authors and illustrators to complete short sentence prompts. Enjoy Adrianna Cuevas's responses.
"A surprising thing that helps me work is…"
A surprising thing that helps me work is fencing. Practicing a sport where I'm still learning helps me understand that it's okay to make mistakes and not be perfect the first time I attempt something. This makes me braver in my writing because I know that I can learn from any mistakes I make.
"A favorite question from a young reader was…"
A favorite question from a young reader was when a student asked me what benefits there were to having ADHD as a writer, instead of asking me what I had to overcome because I have ADHD. I think it makes me more creative and helps me meet my deadlines because I have hyperfocus. I love that this student viewed something that I thought was a negative characteristic in a positive light.
---
Thank you!
To wrap up this Virtual Book Tour, we thank Adrianna Cuevas for signing a book for all of us.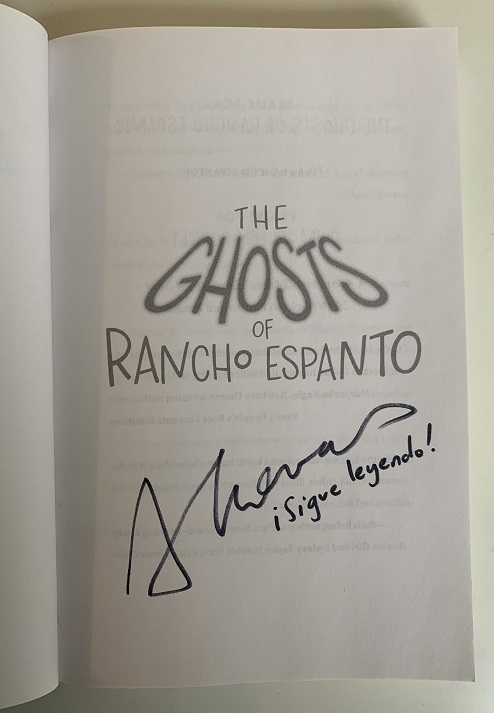 ---
More Connections to Adrianna Cuevas and The Ghosts of Rancho Espanto
---
Explore all of the titles featured in the TeachingBooks Virtual Book Tour: one link with author interviews, lesson plans, activities, and more!
All text and images are courtesy of Adrianna Cuevas and Macmillan and may not be used without expressed written consent.