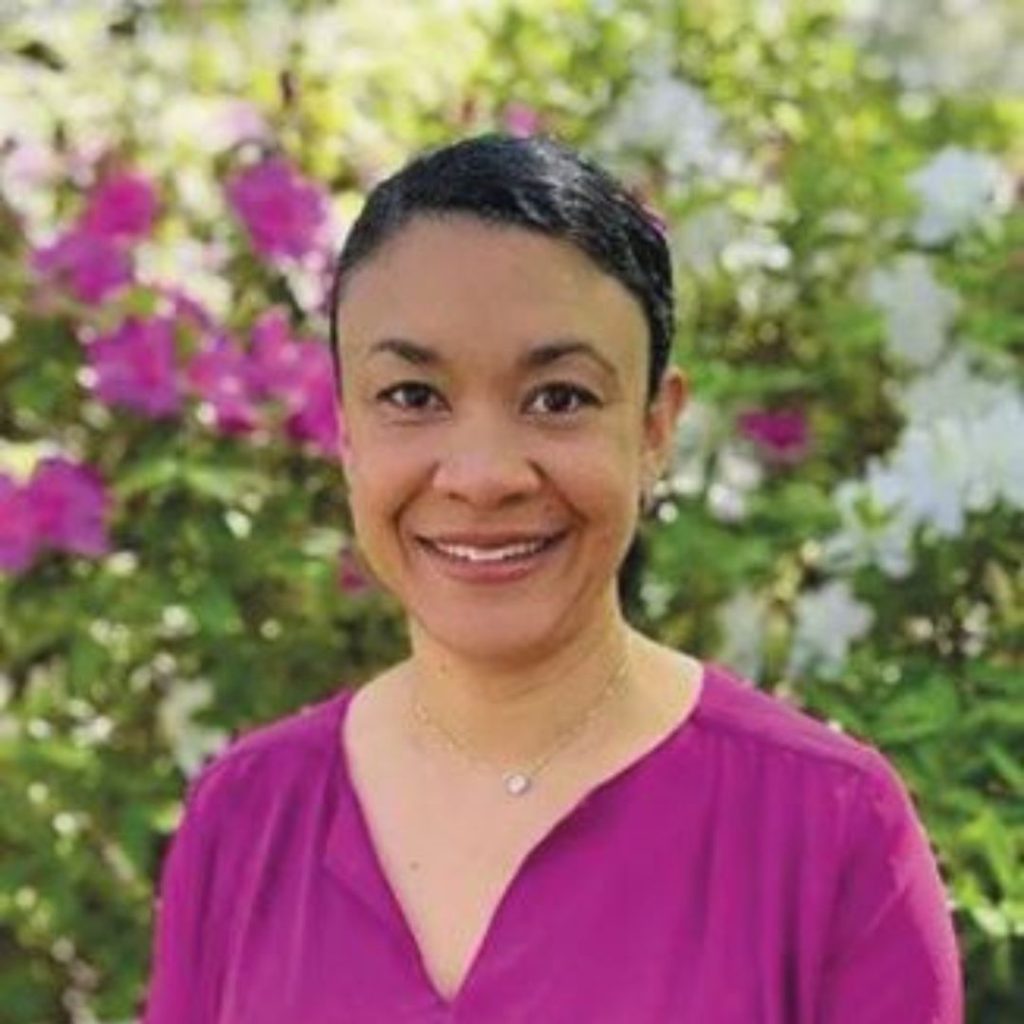 A Quilled Picture Book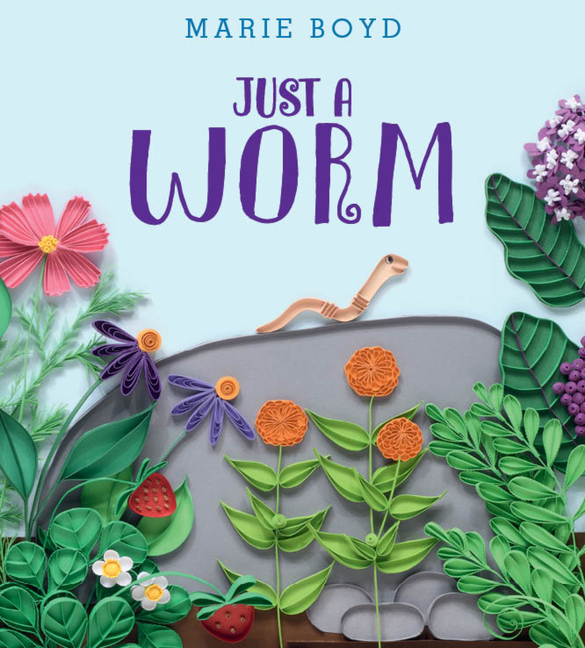 Sometimes a chance discovery can open so many new possibilities. I illustrated my debut book for children, Just a Worm (Harpercollins, 2023), with quilled paper. Quilling involves shaping and gluing strips of paper to make images. I discovered quilling by chance. I was at a craft store and the store had a basket of quilling paper and tools that it was clearing out on the counter. I didn't know what quilling was, so I searched for it online while I was waiting for fabric to be cut. My interest sparked by what I read; I bought the supplies. I have always loved paper and enjoy making things so I thought quilling would be fun to try. I started by making cards and gifts for my family and friends, and quickly fell in love with quilling.
When my son was younger, he didn't like seeing worms on sidewalks after the rain and I'd often tell him, "It's just a worm." I thought about how a worm might feel if it overheard me and that lead to the story that became Just a Worm. In the book, Worm, after being called "just a worm" by two children, embarks on a journey around the garden to prove them wrong. Along the way, Worm encounters several insects and other creatures that inhabit the garden, each of which has important qualities. But what can Worm do?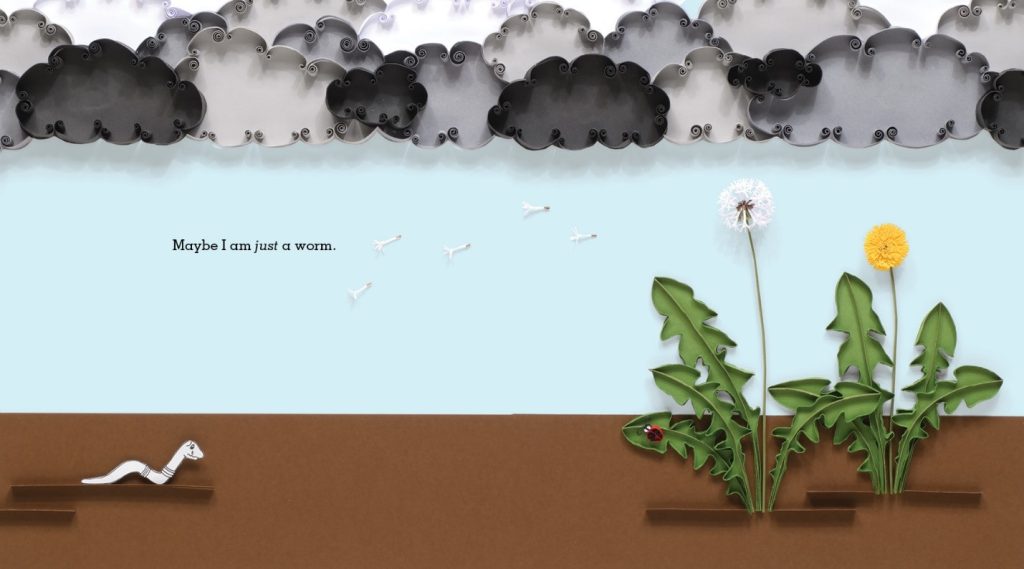 When I imagined Worm's garden, it was quilled. I often take pictures of interesting plants on my phone and use the photos as references for my quilling. Can you spot any of these plants on the cover of Just a Worm?
The garden in the book was also inspired by my and my parent's garden. As a kid, I spent many hours in the yard collecting leaves and flowers and observing garden creatures. I often pick flowers and leaves from my yard to study when I am quilling. I supplement these with flowers from local flower farms. I like to take flowers apart so that I can see the shapes of their parts and how they fit together. For example, in Just a Worm, one of the illustrations features dandelions. While I usually try to weed out dandelions from my yard, when I was working on Just a Worm, I let the dandelions grow and go to seed. I then carefully collected and dissected them. In fact, some of the leaves that I collected when I was working on Just a Worm are still on my table, pressed under a mat. Can you spot them in my craft room?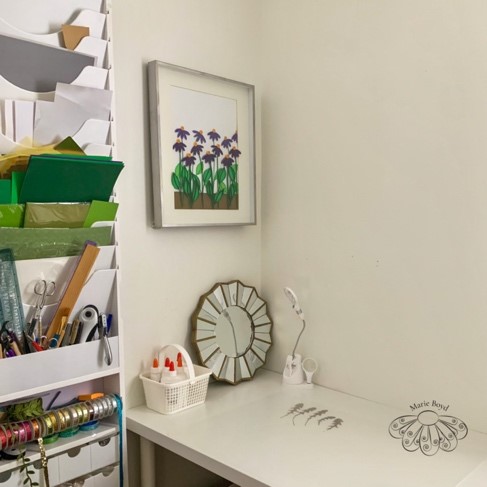 If you would like to try quilling, you likely already have something on hand that you can use as an improvised quilling tool. For example, a cake pop or lollipop stick, a cotton swab, or even a narrow marker can work. If you do want to get a quilling tool, I found slotted tools easier to work with when I started quilling as they helped me hold the paper in place while I coiled it. Similarly, while you can buy quilling strips, I usually cut my own.
The strips of paper I used to make the illustrations in Just a Worm varied in width, but many were quite narrow.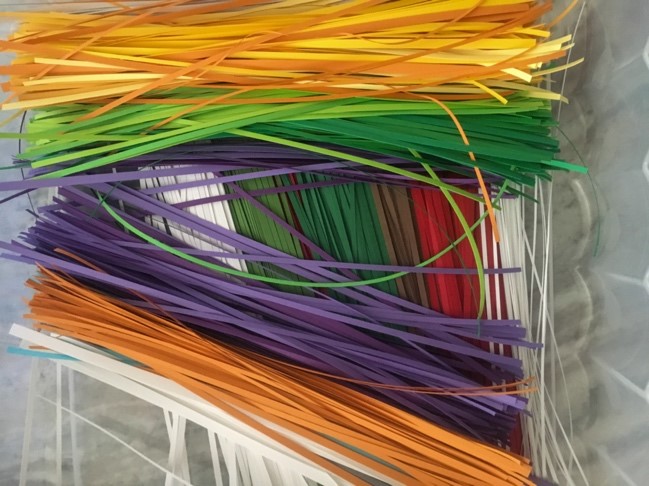 One of the things I've learned over the years is that quilling is more difficult and time consuming the smaller it is. As a result, when I started thinking about quilling projects for kids, including my two kids, I knew I wanted to work with wider strips as they are easier to use.
Today I'm excited to share three quilled snail crafts for kids with you. If you'd like more fun quilling crafts, the backmatter in Just a Worm includes a quilled butterfly craft.
I used approximately ½" wide strips cut from 8 x 11" (65 lb.) paper to make quilled snail shells. The video shows how I made the snails.
To make a coil, I held a strip of paper against my tool and then turned the tool to coil the strip around it. I removed the coil from the tool, let it uncoil a bit, and then glued it to a piece of paper to form a snail shell.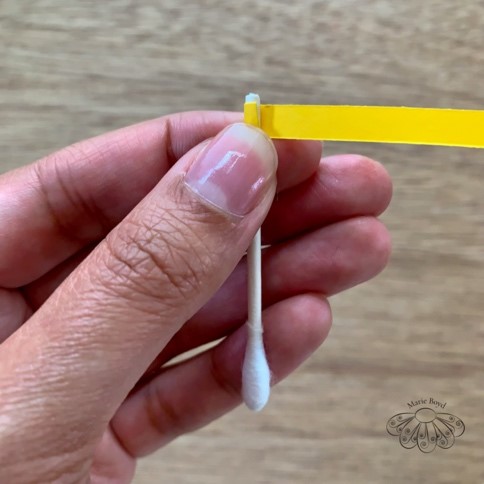 The coil is a basic quilling shape. Once you know how to make a coil you can make so many other shapes by pinching and shaping the coil.
---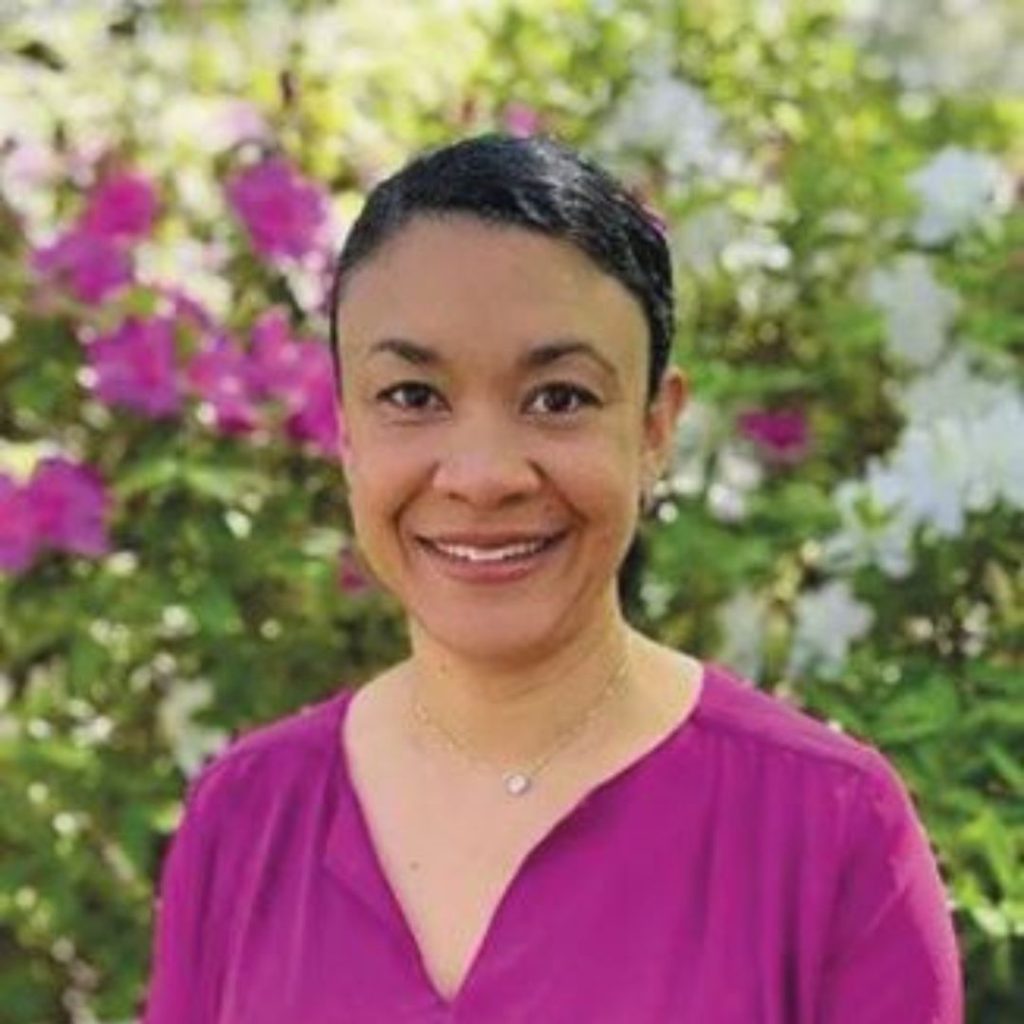 Text and images are courtesy of Marie Boyd and may not be used without express written consent.