From Teaching to Writing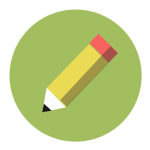 TeachingBooks asks each author or illustrator to reflect on their journey from teaching to writing. Enjoy the following from Monica Edinger and Lesley Younge.
Writing Nearer My Freedom
by Monica Edinger and Lesley Younge
Nearer My Freedom is a book that was born in the classroom and may very well find its best home there. The idea to use Olaudah Equiano's seminal 18th century autobiography as the source text for found poetry began over fifteen years ago as a 4th grade humanities project at The Dalton School in New York City. First my supervisor, then my mentor, and now my dear friend Monica Edinger hired me as a young teacher fresh out of graduate school with a great belief in my potential as an educator. At the time, our social studies curriculum centered around immigration stories and the diverse journeys people took to America. There were units on the Pilgrims, Ellis Island, and the development of ethnic neighborhoods like the Lower East Side, Spanish Harlem and Chinatown. We also studied forced migrations, the Transatlantic Slave Trade, and resistance to slavery. It was at Dalton that I first learned Olaudah Equiano's story.
We wanted to begin our study with the patterns of daily life in West Africa prior to encounters with slave traders. Equiano's story does so in rich detail so we read Ann Cameron's The Kidnapped Prince, a wonderful adaptation for elementary-aged children. As a culminating project, students created found verse from that text. Through the process, they were able to comprehend the loss and longing that fueled Equiano's persistent pursuit of freedom and to use the devices of poetry to express that understanding.
We hold our breath as he is moved further away from home and finally across the sea.
Whether reading an adaptation or the original, Equiano's opening description of his Igbo homeland in the Kingdom of Benin makes it clear that those who were captured lost so much: freedom, family, land, wealth, culture, tradition, connection. When he is kidnapped and traded again and again, our hearts break. We hold our breath as he is moved further away from home and finally across the sea . We sit on the edge of our seats as he involuntarily embarks on the maritime adventure of a lifetime waiting for that redemptive moment when he sets himself free with a payment of forty pounds.
During our tenure together, Monica, already a writer and children's book reviewer with a popular blog, published her award-winning debut, Africa Is My Home: A Child of the Amistad. When it was time for her next project, she approached me about working together, again with great belief in my potential, this time as a writer. There would be two parts: found verse poetry from the original text of Equiano's autobiography and a series of essays providing context for the world and time in which he was living.
Our goal was to take this rich primary source and create a version that students in middle and high school could read on their own and in their learning communities.
When it was published in the late 1700s, Equiano's book was a bestseller. He speaks of events and personalities that would have been familiar to his subscriber audience of educated and powerful people, but may feel obscure now. The density of the text means most people don't encounter the original until college. Ann Cameron's adaptation for younger readers is still a terrific choice for the elementary school classroom. Our goal was to take this rich primary source and create a version that students in middle and high school could read on their own and in their learning communities. The verse would be an entry point into difficult history. The history would be an entry point into his beautiful and lyrical writing.
We hope Nearer My Freedom fills the gap in accessibility for the young adult audience and allows scholars in middle and high school to meet Equiano at a time when they are thinking about the future and mulling over the options for their own lives. Equiano's story is one of innovation, faith, and resilience under the most dire of circumstances. It is also about the ways each of us can apply our gifts to make the world a better place. Equiano used his education, social standing, and eloquence as a writer to further the cause of abolition in England and around the world. Back then, he used his words to tell the world that his life and the lives of millions of Africans being captured and enslaved every day mattered. People listened. And they gathered. And they protested. And they testified. And they passed legislation that began the process of dismantling an immoral institution that deeply entangled the global geopolitical and economic landscape.
Last month the National Council of Teachers of English released a position statement on the role of Nonfiction Literature K-12. They stated that "nonfiction literature contextualizes primary source evidence, offers multiple perspectives on current and historic events…addresses historical silences, explores historic and contemporary events rooted in racism, oppression, and violence, and highlights courageous trailblazers." These possibilities for nonfiction literature are exactly why we wrote Nearer My Freedom.
Olaudah Equiano's message remains relevant today. We are still being called to witness and to remember the Transatlantic Slave Trade because it changed the world forever, and people all over the globe are still reeling from its effects in myriad ways. Through our writing, we hope to provide young people with compelling and accurate information about that history. We hope to make an important primary source more accessible to the changemakers of the future. We hope sparks of interest fly and light up further corners of research and reading and activism. This is what teaching and writing Olaudah Equiano has done for Monica and for me. May his words continue to be a beacon for us all.
https://ncte.org/statement/role-of-nonfiction-literature-k-12/
---
Books and Resources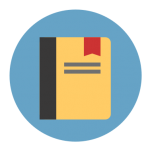 TeachingBooks personalizes connections to books and authors. Enjoy the following on Monica Edinger and Lesley Younge and the books they have created.
---
Explore all of the For Teachers, By Teachers blog posts.
Special thanks to Monica Edinger, Lesley Younge, and Lerner Publishing Group for their support of this post. All text and images are courtesy of Monica Edinger, Lesley Younge, and Lerner Publishing Group, and may not be used without expressed written consent.