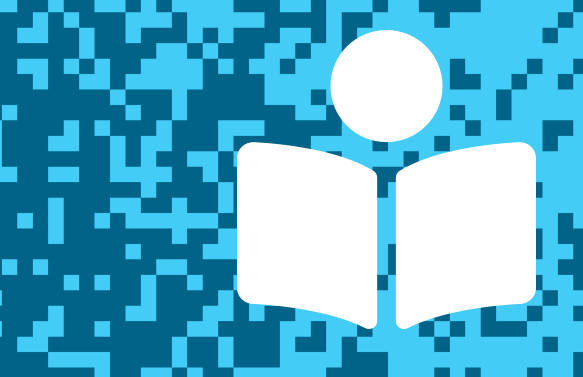 In this post, we feature author Melissa Stewart, whose previous titles include Summertime Sleepers: Animals That Estivate, which was illustrated by Sarah S. Brannen and was named a Robert F. Sibert Honor Book among many awards. You can hear her speak about her new title, Whale Fall: Exploring an Ocean-Floor Ecosystem, illustrated by Rob Dunlavey, and try her "invitation to imagine" activity. You'll also find other resources to explore. Thanks for joining us, and let us know what you think in the comments below!
---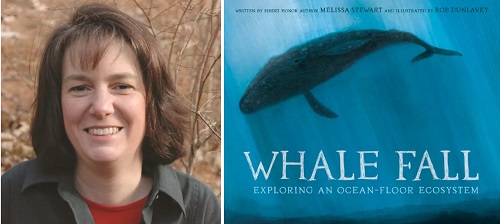 Written by Melissa Stewart and illustrated by Rob Dunlavey
Published by Random House Studio, an imprint of Penguin Random House
Release date: March 14, 2023
When a whale dies, its massive body silently sinks down, down, through the inky darkness, finally coming to rest on the silty seafloor, where it becomes an energy-rich food source for organisms living in the deep sea. For the whale, it's the end of a 70-year-long life. But for a little-known community of deep-sea dwellers, it's a new beginning. First come the hungry hagfish, which can smell the whale from miles around. Then the sleeper sharks begin their prowl, feasting on skin and blubber. Year after year, decade after decade, the whale nourishes all kinds of organisms from zombie worms to squat lobsters to deep-sea microbes. This fascinating real-life phenomenon is brought to vivid and poetic life by nonfiction master Melissa Stewart and acclaimed illustrator Rob Dunlavey.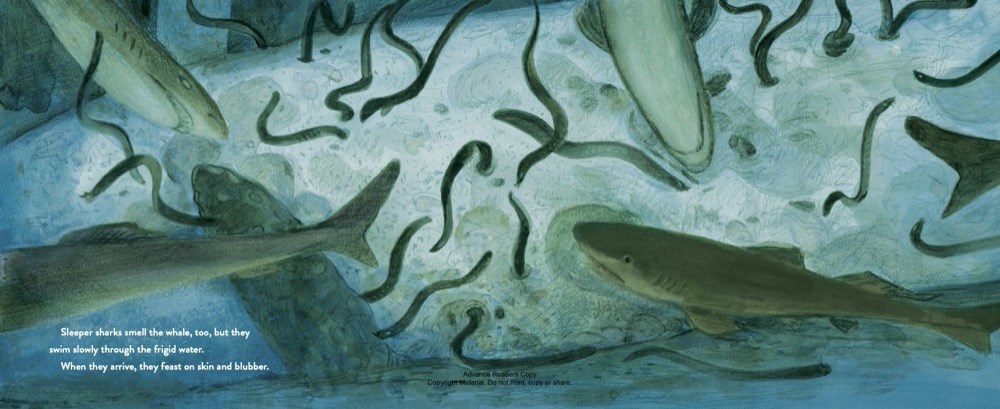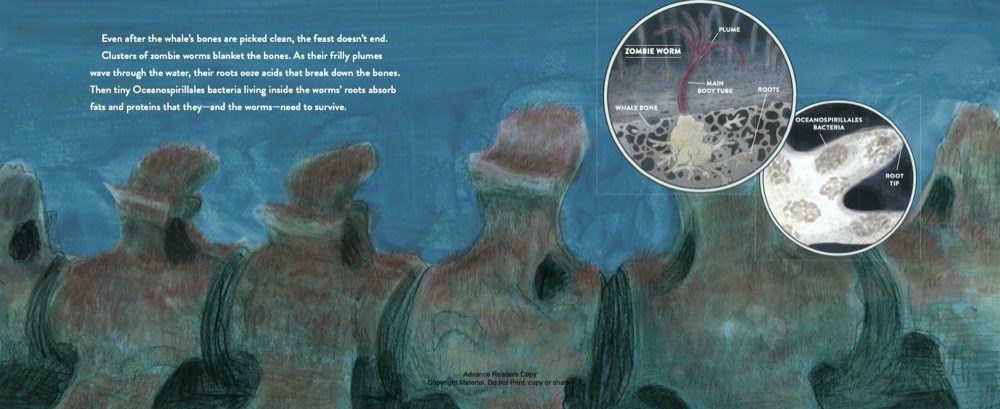 ---
Listen to Melissa Stewart talking with TeachingBooks about creating Whale Fall: Exploring an Ocean-Floor Ecosystem. You can click the player below or experience the recording on TeachingBooks, where you can read along as you listen, and also translate the text to another language.
---
Invitation to Imagine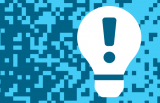 TeachingBooks asks each author or illustrator on our Virtual Book Tour to share a writing prompt, a drawing exercise, or just an interesting question to spark curiosity and creativity. Enjoy the following activity contributed by Melissa Stewart.
Imagination Activity with Melissa Stewart
The world around us is such an amazing place, but sometimes we don't take the time to stop and notice. Here's a simple way to change that. Each morning, draw an empty box on a blank page of a notebook. Write the words "One Amazing Thing" above it, and then close the notebook. Throughout the day, be on the lookout for one thing that catches your attention or sparks your curiosity. It could be an object, an action, a snippet of conversation—anything at all. The act of making space for an amazing thing will raise your awareness of the world around you. All day long your subconscious brain will be looking for a way to fill that little box. You'll be astonished by some of the things you start to notice.
---
Finish This Sentence . . . with Melissa Stewart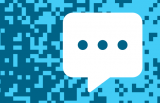 As part of our Virtual Book Tour, TeachingBooks asks authors and illustrators to complete short sentence prompts. Enjoy Melissa Stewart's response.
"A surprising thing that helps me work is…"
A surprising thing that helps me work is taking a shower. Many people take a shower as
soon as they wake up in the morning, but I sit down at my computer and start writing. When
I get to a point where I feel stuck, instead of wracking my brain, I stop and take a shower.
Something about the warm water helps the ideas start flowing again. By the time I'm
squeaky clean, I'm ready to get back to work.
"While working on my latest project, I learned…"
While working on Whale Fall: Exploring an Ocean-Floor Ecosystem, I was surprised to
discover that many deep-sea creatures have delightful names. Imagine encountering a
roughscale rattail, snubnose eelpout, blob sculpin, or sea pig. But my favorite critter has to
be the zombie worm, also known as the bone-eating snot flower worm. Wow!
---
Thank you!
To wrap up this Virtual Book Tour, we thank Melissa Stewart for signing a book for all of us.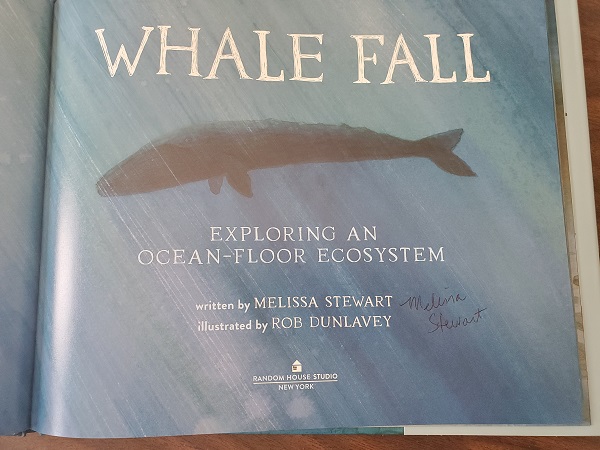 ---
More Connections to Melissa Stewart and Whale Fall: Exploring an Ocean-Floor Ecosystem
---
Explore all of the titles featured in the TeachingBooks Virtual Book Tour: one link with author interviews, lesson plans, activities, and more!
All text and images are courtesy of Melissa Stewart and Penguin Random House and may not be used without expressed written consent.