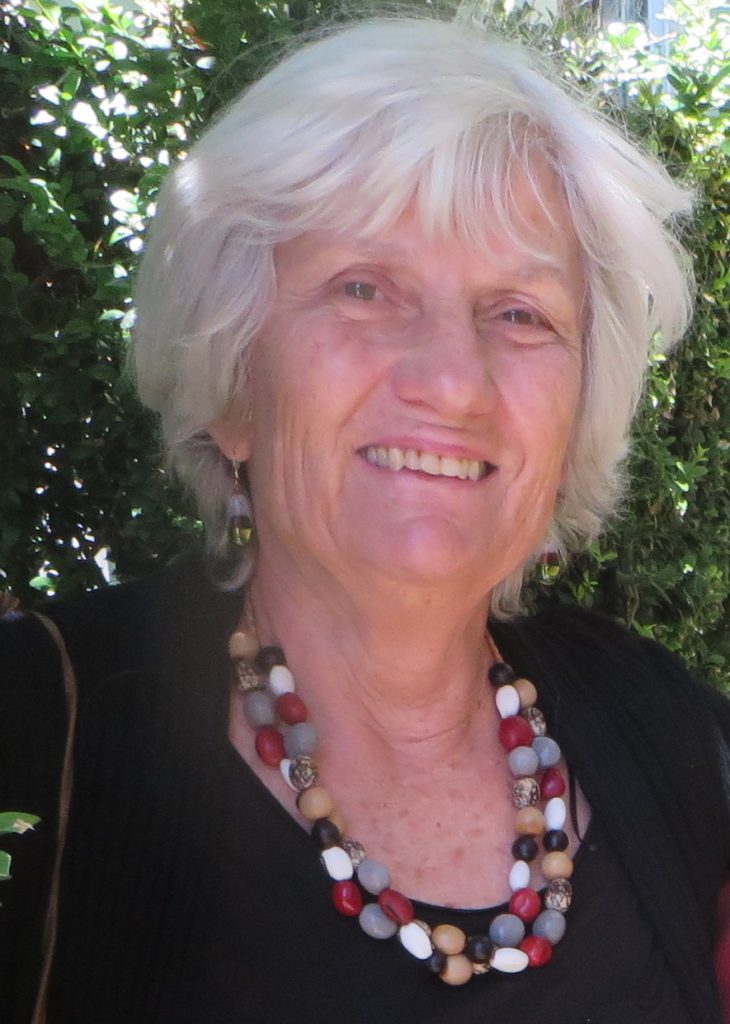 Jeanette Rankin: Following the Path of Her Life for A Take-Charge Girl Blazes a Trail to Congress: The Story of Jeanette Rankin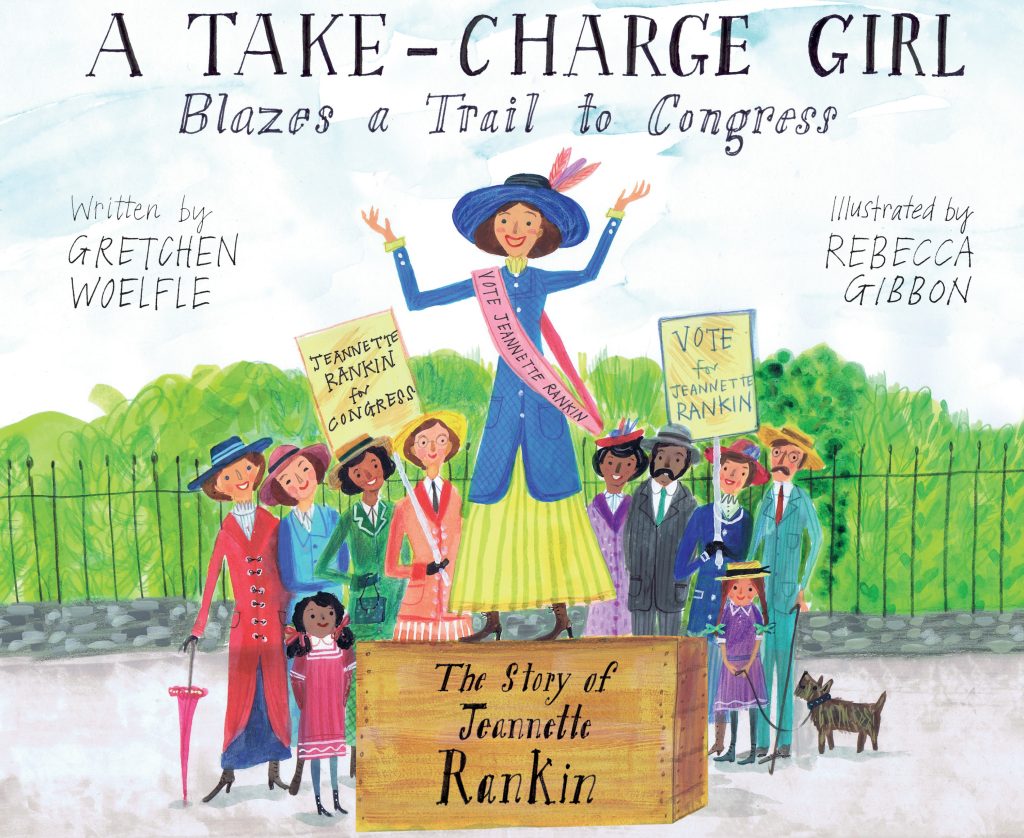 I love biographies. I'm curious about other people's lives, what choices they make and why they make them, what challenges they face, the stumbles and wrong turns along the way, and how they recover from their mistakes. Writing biographies involves finding answers to these questions. This involves research – and lots of it. Many authors I know suffer from research rapture, a condition with no known cure. I am one of those authors.
My research for A Take-Charge Girl Blazes A Trail to Congress: The Story of Jeannette Rankin (Astra, 2023) was especially wide-ranging and captivating. A native of Montana, Jeannette Rankin lived from 1880-1973, nearly a century. I read all the adult biographies about her. She was involved in many of the social and political movements of the twentieth century, and I read up on the women's suffrage movement, the Progressive movement, World Wars I and II, the Vietnam War, and the peace movement that spanned all those wars. I learned about her friendships with Jane Addams, Fiorello La Guardia, and other notable people.
I found photos online related to all that history, and to Rankin's own life. And best of all, I read the transcripts of hours of interviews she gave in 1972 as part of the Suffragists Oral History Project at the University of California, Berkeley. Reading her own words, I could almost hear her voice as she recounted childhood events, important friendships, and the disappointments and successes of her public careers.
A problem with research is knowing when to stop. For then comes the task of structuring the biography – taking all that research and creating a story with a coherent beginning, middle, and end. Do you want a cradle-to-grave story, or a slice-of-life? I chose a slice-of life for Jeannette Rankin: from her childhood to the day she strode up the steps of the U.S. Capitol and took her seat as the first Congresswoman. (Pages of back matter gave information about the rest of her life.)
But what was my narrative arc, the engine that drives the story? If people have heard of Rankin, they probably know her as a life-long pacifist and the only member of Congress who voted against the U.S. entering World War I and World War II. I felt this issue was too complex for a book for young readers. So I chose another issue close to Rankin's heart: the welfare of women and children. This was a theme that children could relate to.
Once I found this theme for A Take-Charge Girl, I described scenes from her life to show where this concern began and where it led her. That meant leaving out big chunks of fascinating material. But creating a coherent story was my goal, not showing off how much research I had done. A picture book biography needs a narrow focus and few words – 1300 in my book.
A good biography – and a person's life – includes more than actions and achievements. It involves the inner life of its subject: the character traits that define and motivate them. Biographies, like novels, also address the challenges and failures of their main characters. The times they live in determine some of these challenges, and their personality influences how they deal with them.
Jeannette Rankin took charge from an early age. I showed scenes of her tending to a wounded horse, and caring for her siblings. But as a young adult she faced the question: what did she want to do with her life? Marriage and childcare didn't draw her. I showed her trying and discarding several different careers.
A visit to a settlement house for poor families in San Francisco opened a path for Rankin. She knew from her own family what children needed. She became a social worker to help poor children, but grew frustrated by the lack of public programs to serve them.
The women's suffrage movement promised a way to empower women and influence lawmakers. For four years Rankin "took charge," speaking out for suffrage and organizing women, despite fierce opposition from men. When she returned to Montana to support a referendum on women's suffrage, she found success at last. Then came her biggest challenge – a run for Congress. She appeared to be losing, but when all the votes were counted, she had won!
A Take-Charge Girl presents scenes, enhanced by illustrations, from each stage of Rankin's life. Rebecca Gibbon's vibrant illustrations highlight not only the events of that life, but the boundless energy and optimism that propelled Jeannette Rankin to Congress, where no woman had ever been before.
---
Picture book biographies have flooded the children's book market in recent years, and have brought to light many remarkable men and women who aren't well-known. These books offer a multi-disciplinary window into history and language arts. Learning about real people gives a face to history. Biographies can serve as models for creative writing projects for upper elementary and even middle school students.
Three students have contacted me about Jeannette Rankin for National History Day projects. Two boys made a website and a girl made a documentary video, both of which are beyond my abilities. The following is a template for students to use to write a biography, but it could be used for other media as well.
A Classroom Biography Project
Students read several picture book biographies to see how different authors treat the genre.
Students choose a subject they admire. It doesn't have to be a national hero. They can choose sports figures, scientists, inventors, people in the arts – alive or dead.
Used discriminately, the internet offers vast amounts of text and images, interviews and videos for students to explore. Of course, books are important too. This research should include information about the inner life as well the achievements of a subject.
Choose a structure for the story. Slice-of-life might be more appropriate for students: a narrative that leads to one significant achievement.
Narrate scenes that show the character of a subject, as she or he faces challenges on the road to success.
Use photos or original drawings to illustrate the project.
Share your story with your classmates.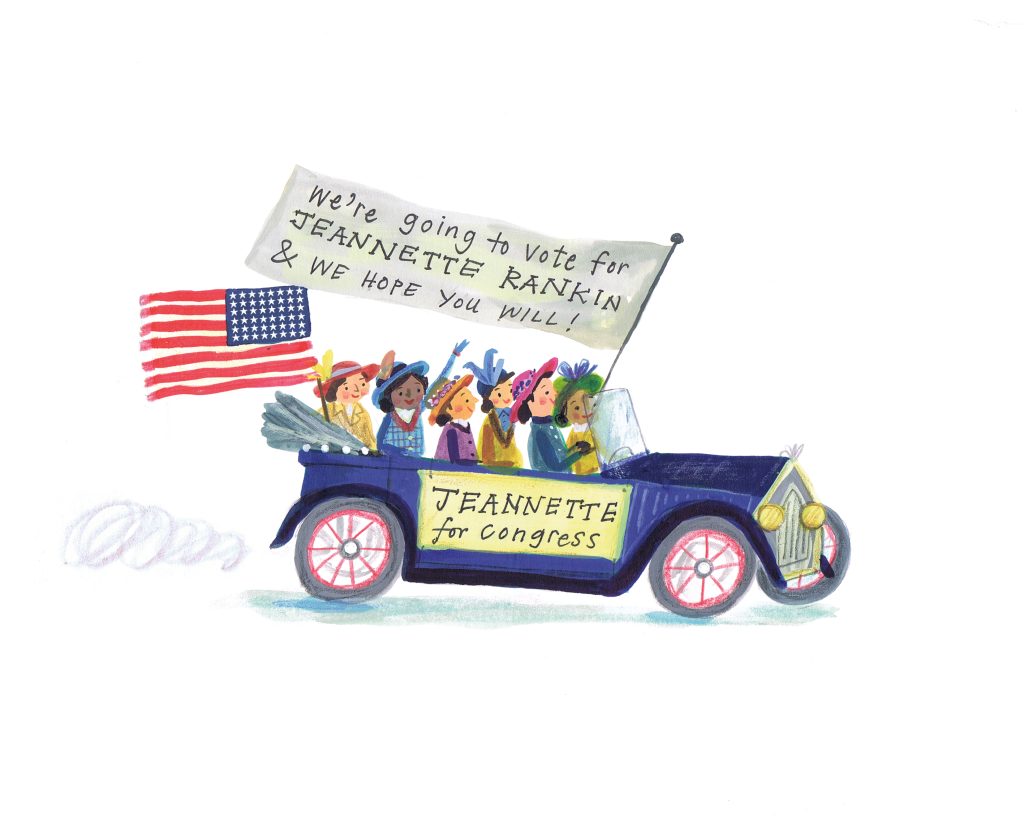 ---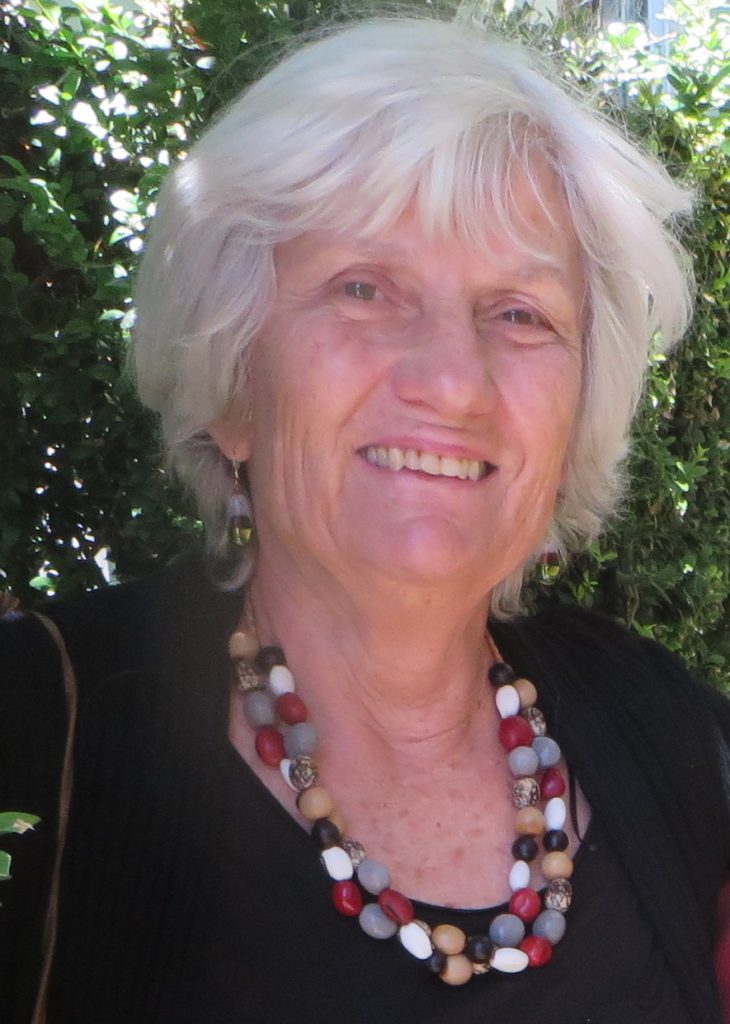 Text and images are courtesy of Gretchen Woelfle and may not be used without express written consent.