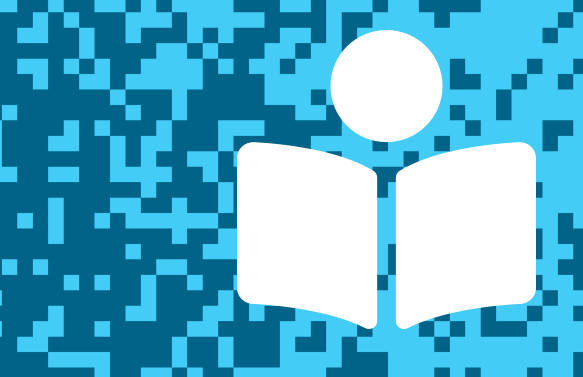 In this post, we feature author Lesa Cline-Ransome, whose previous titles include Coretta Scott King Author Award-winner Before She Was Harriet, illustrated by James Ransome. You can hear her speak about her recent title, Of Walden Pond: Henry David Thoreau, Frederic Tudor, and the Pond Between, illustrated by Ashley Benham-Yazdani, and try her "invitation to imagine" activity. You'll also find other resources to explore. Thanks for joining us, and let us know what you think in the comments below!
---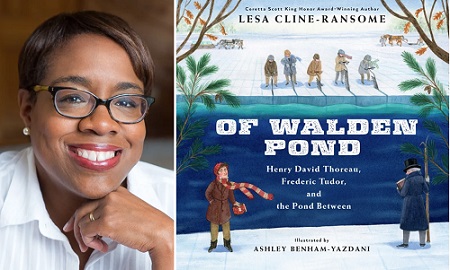 Written by Lesa Cline-Ransome and illustrated by Ashley Benham-Yazdani
Published by Holiday House Books for Young Readers
Release date: November 15, 2022
Thoreau and Tudor could not have been more different from each other. Yet both shared the bounties of Walden Pond and would change the course of history through their writings and innovations. This study in opposites contrasts the austere philosopher with the consummate capitalist (whose innovations would change commercial ice harvesting and home refrigerators) to show how two seemingly conflicting American legacies could be built side by side. Celebrated author Lesa Cline-Ransome takes her magnificent talent for research and detail to plumb the depths of these two history-makers. The graceful text is paired with Ashley Benham-Yazdani's period accurate watercolor-and-pencil artwork. In winter, readers see Tudor's men sawing through the ice, the workhorses dragging the ice, and Thoreau observing it all; in spring, summer, and fall, the ice continues its journey across the globe with Thoreau and Tudor writing and reflecting in their respective diaries. An appended Author's Note explores how Thoreau's writings influenced such figures as Martin Luther King Jr., Robert Frost, and Mahatma Gandhi.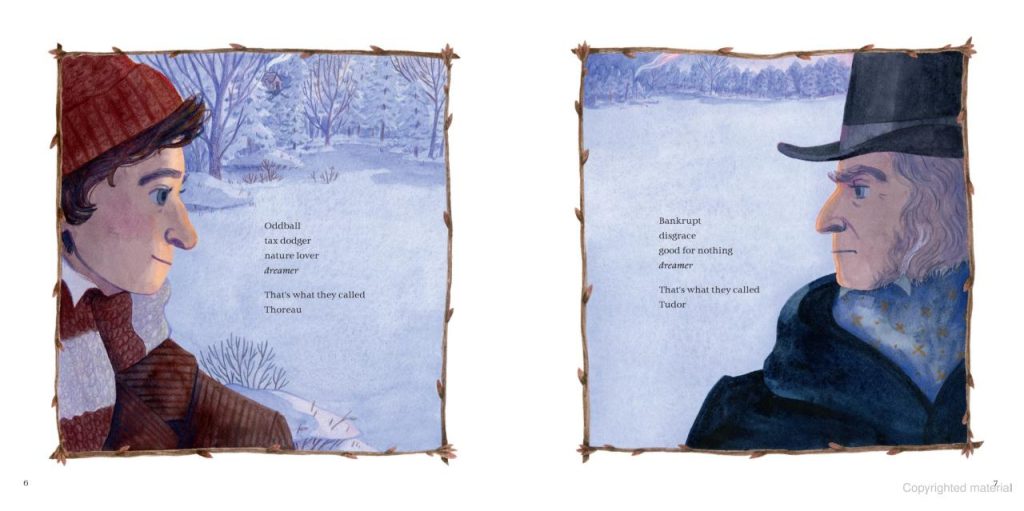 ---
Listen to Lesa Cline-Ransome talking with TeachingBooks about creating Of Walden Pond: Henry David Thoreau, Frederic Tudor, and the Pond Between. You can click the player below or experience the recording on TeachingBooks, where you can read along as you listen, and also translate the text to another language.
---
Invitation to Imagine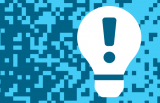 TeachingBooks asks each author or illustrator on our Virtual Book Tour to share a writing prompt, a drawing exercise, or just an interesting question to spark curiosity and creativity. Enjoy the following activity contributed by Lesa Cline-Ransome.
Imagination Activity with Lesa Cline-Ransome
To bring a story to life for readers, writers must engage all of their senses to describe the experiences of their characters. In doing so, you fully immerse the reader in the story. You will need to set a timer for one minute. Now, I want you to sit quietly, close your eyes and let your mind wander, wherever it wants to go. When the minute is up, I want you to set the timer again, this time for two minutes and write about where your mind went. When writing, use every one of your senses. What did you smell? Hear? Envision? Feel? Taste? Reflect on this writing during your next writing assignment and be sure to add these elements to enrich each piece.
---
Finish This Sentence . . . with Lesa Cline-Ransome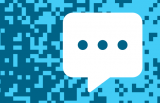 As part of our Virtual Book Tour, TeachingBooks asks authors and illustrators to complete short sentence prompts. Enjoy Lesa Cline-Ransome's response.
"A surprising thing that helps me work is.."
One surprising thing that helps me to work is making a nice cup of tea in the morning. I love routine, so I have my favorite tea, my favorite mug and I sit at my desk and let my mug warm my hands as I sip and work. And then I get up every hour or so and heat up my kettle and do it all over again throughout the day, giving myself much needed breaks.
"While working on this latest project, I was surprised to learn that…"
I was surprised to discover that Henry David Thoreau and I share the same birthday (only 148 years apart.)
"I knew I would be a writer when…"
I knew I would be a writer when my mother first took me to the library as a child, and I discovered that whenever I picked up a book, it was hard to put it down. Books changed me and the ways I saw the world.
"Where I work…"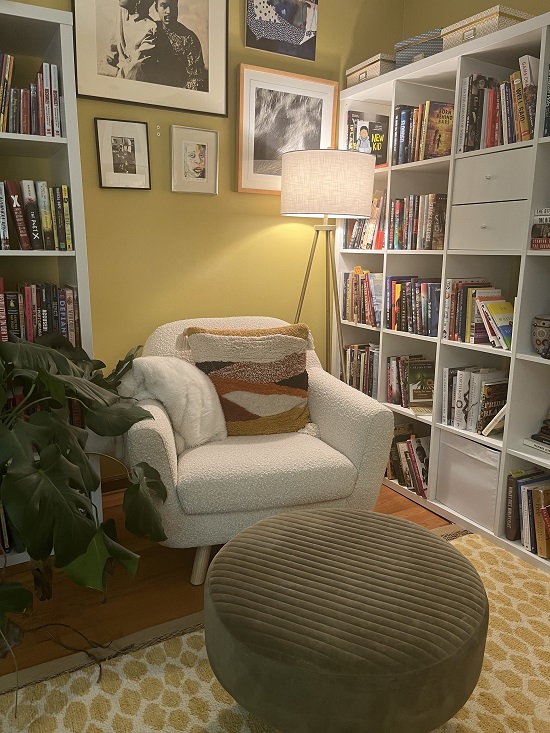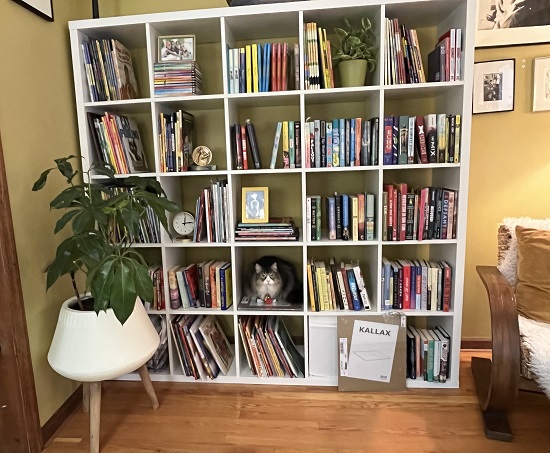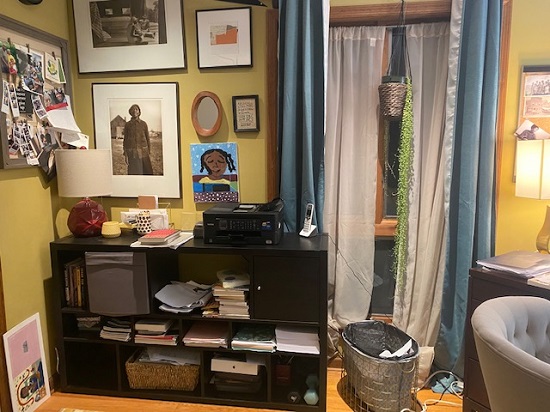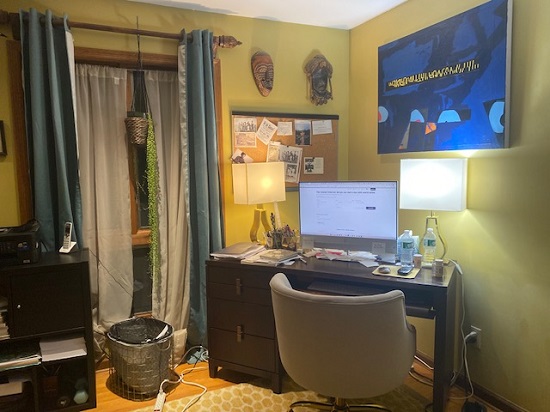 ---
Thank you!
To wrap up this Virtual Book Tour, we thank Lesa Cline-Ransome for signing a book for all of us.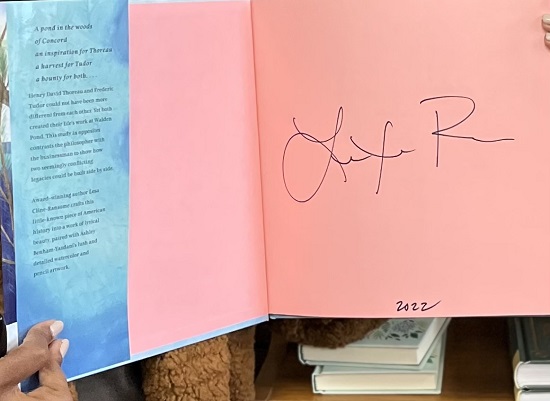 ---
More Connections to Lesa Cline-Ransome and Of Walden Pond: Henry David Thoreau, Frederic Tudor, and the Pond Between
---
Explore all of the titles featured in the TeachingBooks Virtual Book Tour: one link with author interviews, lesson plans, activities, and more!
All text and images are courtesy of Lesa Cline-Ransome, Ashley Benham-Yazdani, and Holiday House and may not be used without expressed written consent.