From Teaching to Writing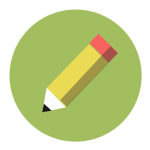 TeachingBooks asks each author or illustrator to reflect on their journey from teaching to writing. Enjoy the following from Katie Van Heidrich.
On Teaching and Writing
by Katie Van Heidrich
Like countless other teachers, I taught from home during COVID. During that time, I had an intimate view into students' homes as we struggled together to figure out what it meant to "do school" while not actually attending school in-person.
Being that San Francisco is notoriously an expensive city to live in, I should not have been surprised to see students attending class from bunkbeds they shared with their grandparents or taking end-of-year state tests from trailers that rattled when larger trucks passed.
And yet I was.
Perhaps it was the agency I was accustomed to as an adult, agency I was clearly taking for granted, that allowed me to be caught off guard. Because surely I remembered the days when space was limited and there was little to nothing I could do to change my circumstances, such as the time in middle school when my family and I lived in an extended-stay hotel.
From there, THE IN-BETWEEN began to take its true shape.
I had written pieces of it over the years, reflecting on formative experiences of mine, when I was in between where I wanted to be and where I currently was, which was in a cramped hotel room, made even worse by the already messy middle of adolescence. During that time, school was my primary escape, being that there were friends and teachers and a library full of books to get lost in, which made me wonder what I would have done without it, as many of my students were having to do during distance learning.
It goes without saying that school is often an escape for young people hoping to get away from everything from boredom to neglect to outright abuse. In my work as a teacher and Assistant Principal, I am constantly encountering children who desperately want to find a way away from home. And so in addition to determining the very best ways to teach content through a computer screen, it also became imperative to find creative ways to meaningfully connect with and support students during distance learning, since connecting in person was temporarily not an option. We played games together, journaled and discussed our feelings, watched movies and reacted in Zoom chats, folded origami masterpieces, among other things—anything to make our in-between time joyful. It was the very least we could do to make an otherwise agonizing experience not just bearable, but enjoyable.
A few years before this, when I was initially working to secure representation for another book project, I spoke candidly with students about the publishing process. We created a query tracker on chart paper and displayed it in the back of the classroom. And just like that, what also could have easily otherwise been a grueling experience became one of uplift and support. Together, we tracked what we considered to be encouraging "no's" and discussed the power of "not yet"—which served as a reminder that nothing ever has to be a definitive state of being when you have a community surrounding you and encouraging you to keep going.
And that is exactly what I continue to try and instill in students today, that though they might not yet be able to fully control their day-to-days, though they might currently be in the very messy middle of their own in-betweens, frustrated by what that can't yet do or how they can't yet escape or what they haven't yet achieved—that it's coming. That in time, they will have the full ability to design their lives for themselves, on their own terms, and that in the meantime, in-between time, there is still so much community and joy to be found in where we are now—which is together.
---
Books and Resources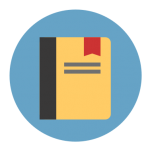 TeachingBooks personalizes connections to books and authors. Enjoy the following on Katie Van Heidrich and the books she's created.
Listen to Katie Van Heidrich talking with TeachingBooks about the backstory for writing The In-Between. You can click the player below or experience the recording on TeachingBooks, where you can read along as you listen, and also translate the text to another language.
---
Explore all of the For Teachers, By Teachers blog posts.
Special thanks to Katie Van Heidrich and Simon & Schuster for their support of this post. All text and images are courtesy of Katie Van Heidrich and Simon & Schuster, and may not be used without expressed written consent.