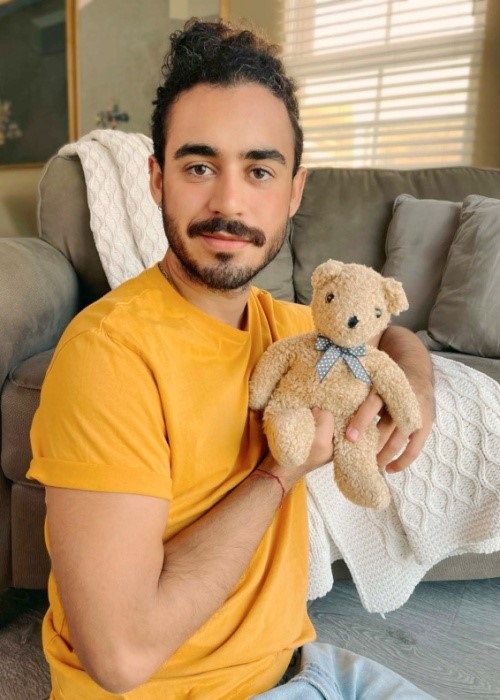 Finding Teachers in the Tiniest Faces
by Marcelo Verdad
My whole childhood, I attended a big Catholic school in México where my last three years before graduation I got to learn how to teach kids. Then, our last two years we got to practice once a week with actual kids from the same school. I started teaching when I was 18 years old. We were able to teach anything, but it had to be in English to help them practice and learn the language. We were a group of 6 teachers for a group of 34(ish) four-year-old kids. I remember having so much fun and enjoying the tiny ones a lot. That's the moment I started calling my students, "my kids" instead. But my last year of high school is when I actually fell in love with kids and teaching.
My second year teaching, I got to work with eleven-year-olds, who stole my heart as soon as I met them. I was their favorite among all the other teachers, and they would always run at me to hug me and greet me. I found so much raw honesty, kindness, and openness in kids, and I deeply appreciate each of those traits in other humans. I remember my classmates I would teach with, always complaining about the kids, but for me it was the opposite. I cherished each class and seeing all their tiny faces! I also remember bringing tiny stickers for my kids and always staying ten minutes past our class time because I'd let each of those 34(ish) kids choose the sticker they wanted. For me it was very important to let them choose and make each one of them feel seen and happy.
Growing up as a queer kid in a traditional, conservative, and Catholic environment in México wasn't very pretty at all. School and some classmates were harsh for me but meeting my kids every week was one of the best opportunities and gifts that helped me navigate those though times.
I always knew I was going to become an artist; I've been drawing before I even learned how to walk, but when I graduated high school, I remember thinking to myself: "I'd love to teach kids at some point on my path", but becoming an artist was a bigger dream for me back then, so my teaching dream stayed buried deep in my heart. Waiting.
I took a year off to prepare my portfolio to apply to ArtCenter College of Design in California. I got in and moved from México to the U.S. A couple terms before graduating, I was feeling a bit confused as to where my art journey was taking me, until I took the Picture Books Illustration class and fell in love with picture books, and I found my next big dream.
I graduated from ArtCenter and realized getting a job as an illustrator was difficult. I was applying to some design jobs I really didn't like, and I was feeling so angry at myself for doing so. I felt as if I was betraying myself. One day, I was driving back home from an awful job interview, and I was feeling angry at myself again, then I saw some tiny schools on the street, and I remember only thinking: "how fun would it actually be to work with kids instead." A week passed and I received an email telling me I didn't get the job I was applying for, which made me feel so relieved but also a bit sad. That same day, my best friend called me telling me about an art teacher position he saw somewhere and suggested me to apply. In the middle of so much uncertainty, applying for the job kind of made sense. That was the point in my career where I had nothing to lose and teaching and working with kids was something I always wanted to try at some point. It felt like perfect timing and the best move, almost as if the Universe was planning all this for me this whole time, so I'd just fall into the "right" path.
Before this, things were complicated, but as I started making new decisions that aligned with my heart's desires, everything became incredibly easy and simple. The whole process was effortless: I called them, prepared my portfolio and sent it, they liked my work so offered an interview the next day, interview went great and asked me if I could start teaching the following day. And just like that I became an art teacher!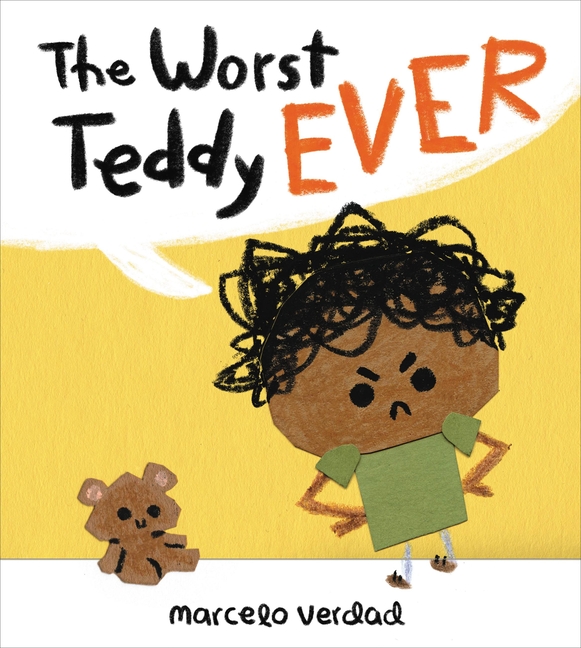 On the side, I was working on my books as well. While I was teaching my kids, I kept writing, illustrating, asking questions, and doing tons of research to learn more about the industry I wanted to get into. Some of the best advice I got from professionals was: illustrate and write your own books, to get an agent, and to attend the SCBWI conferences. So I set new goals for myself. I began at SCBWI, where I got the 2019 Illustration Mentorship Award, which led to meeting my amazing agent, and then my amazing editor. All involved in the making of The Worst Teddy EVER (Little, Brown, 2022), my debut book as author and illustrator, which was simultaneously published in both English and Spanish with Little, Brown.
I've been teaching for around five years now, and every day I enjoy it as if it was my first day! I teach four-year-old kids how to hold a pencil, all the way to seventeen-year-olds on how to prepare their portfolio for college. I'm actually supposed to be teaching the kids, but I always say they're the ones teaching me. Being around my kids keeps me young, mentally agile, playful, open, curious, and they're great tiny life teachers to practice compassion, softness, and patience.
I'm a HUGE fan of kids' art. While I teach, I make sure to pay close attention to their thought process, their mark making, their color palettes, even the way they hold their crayons and paintbrushes. Then I try to re-create what I'm able to observe and inform my own art. Something I'm still working on is unlearning what I've learned and trying to go back to that raw, honest, and unapologetic way kids are able to express themselves through any art form.
The Worst Teddy EVER is highly inspired by this mentality. Using bold graphic shapes; simple, bright colors; easily accessible materials such as crayons, paper cutouts, and paint, I tried to develop a visual language highly influenced by kids and for kids. To hopefully give them a sense of agency and invite them to create art with shapes, colors, and materials they're already familiar with, so they can start exploring art from a very young age as a way to express or understand themselves the same way art has helped me throughout the years.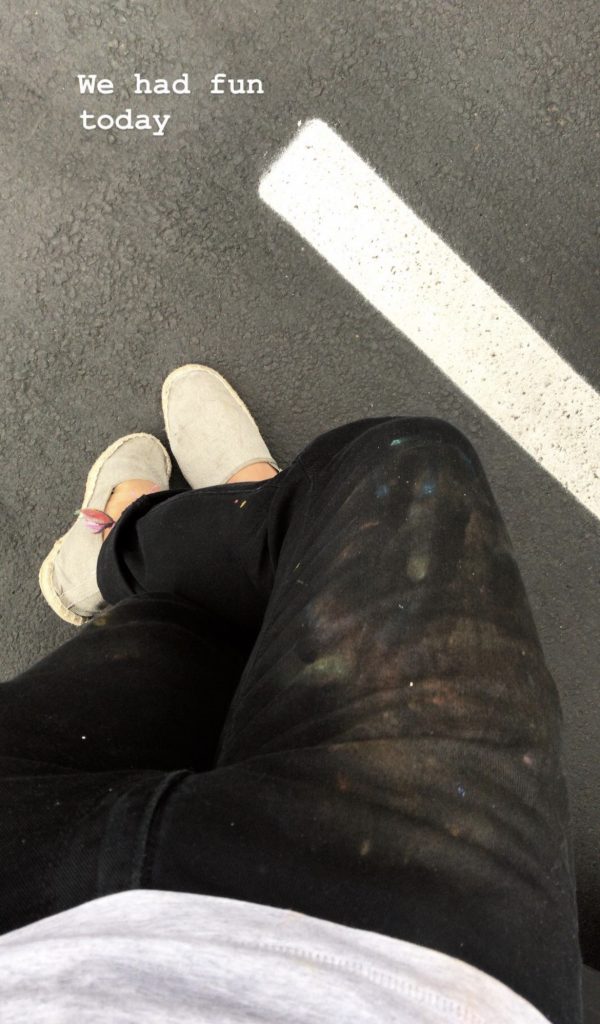 I deeply honor and admire kids so much. That's why I dedicate my whole practice to them—whether it's "teaching," writing, or illustrating for them. I see our future as humans in their tiny hands and their big hearts. That's why I try to go past the paint brushes and color pencils and try to give them other kind of tools as well. Because I don't know if they'll continue being artists when they grow up, but for sure, all of them will continue being humans their whole life.
I like to think of myself as a life teacher disguised as an art teacher. Something important I always tell my kids is that when it comes to art, there's no right and no wrong. As long as it makes sense to us, it's valid. And I always like to remind them the two most important rules of art as well: 1. Always have fun. 2. Always be yourself. But the most important thing is, all of that also applies to life itself. My only hope is for at least one of my kids to grow up and remember what Mr. Marcelo once told them about art, but they apply it to life.
Then my mission in this lifetime would be accomplished.
---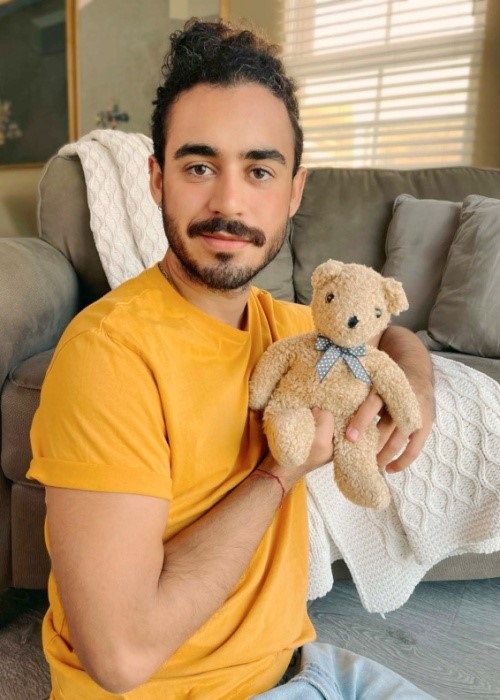 Text and images are courtesy of Marcelo Verdad and may not be used without express written consent.