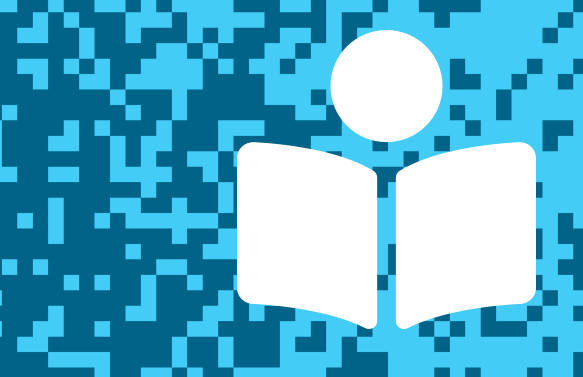 In this post, we feature author Carmen Agra Deedy, whose previous award-winning titles include ¡El gallo que no se callaba! / The Rooster Who Would Not Be Quiet!, an ALA Notable Children's Book, and illustrator Brian Lies, whose previous titles include the Caldecott Honor Book, The Rough Patch. You can hear them speak about their new picture book, Wombat Said Come In, and try their "invitation to imagine" activities. You'll also find other resources to explore. Thanks for joining us, and let us know what you think in the comments below!
---

Written by Carmen Agra Deedy and illustrated by Brian Lies
Published by Margaret Quinlan Books, an imprint of Peachtree Publishing
Release date: October 6, 2022
As Australian bushfires roar above Wombat's home, he feels fortunate that his burrow is deep underground, and he is safe. Soon his frightened friend Wallaby shows up at his door. "Oh Wombat! I c-c-can't reach my home! M-m-may I stay with you awhile?" Wombat pauses only for a tick of the clock, and says, "Come in!" Then, one by one, five uniquely Australian animals seek refuge from the fires, and Wombat welcomes them all. When you have the heart of a wombat, there's always room for one more! Fellowship, empathy, and adorable Australian animals star in this delightfully heartwarming and funny story about help in the time of trouble from acclaimed author Carmen Agra Deedy and Caldecott Honor-winning illustrator Brian Lies.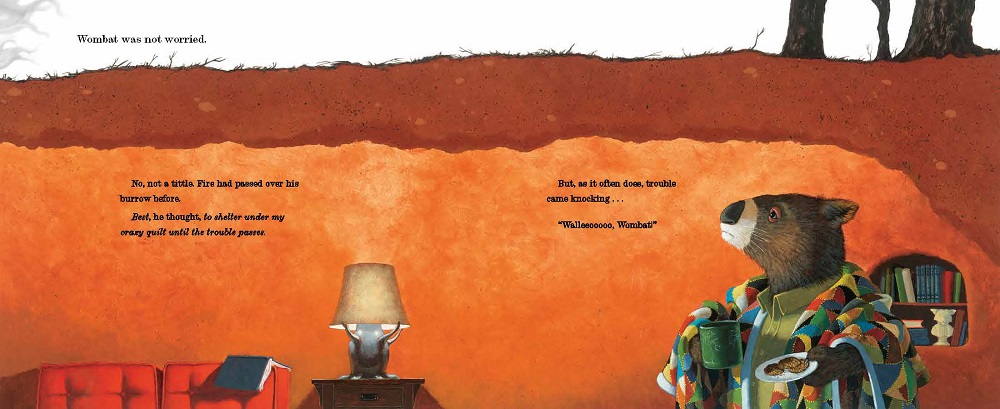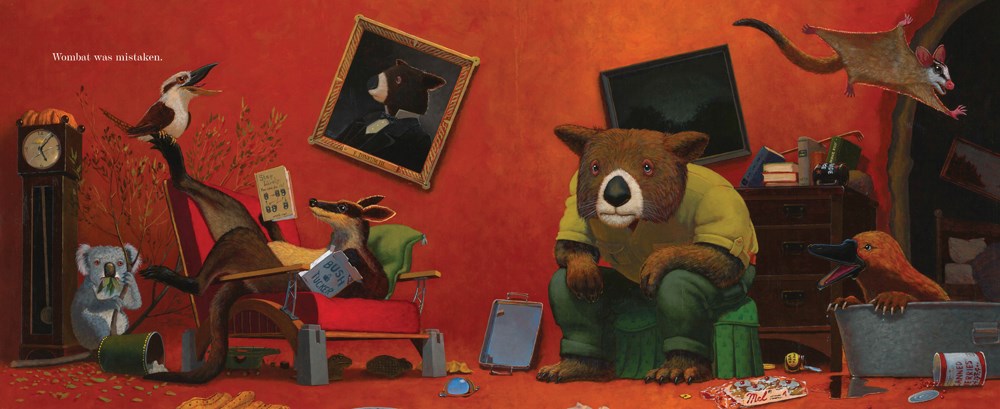 ---
Listen to Carmen Agra Deedy and Brian Lies talking with TeachingBooks about creating Wombat Said Come In. You can click the player below or experience the recording on TeachingBooks, where you can read along as you listen, and also translate the text to another language.
---
Invitation to Imagine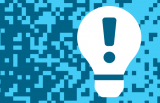 TeachingBooks asks each author or illustrator on our Virtual Book Tour to share a writing prompt, a drawing exercise, or just an interesting question to spark curiosity and creativity. Enjoy the following activity contributed by Carmen Agra Deedy and Brian Lies.
Imagination Activity with Carmen Agra Deedy
You're a kid, and you're out to dinner with a parent or grandparent or guardian. It's a Chinese Restaurant, and at the end of the meal, everyone gets a fortune cookie. You hate fortune cookies; you always get boring quotes. So, you leave it on the table. It's raining, so you wait while the grown-up goes to get the car. While you stand inside the doorway, you feel something in your pocket. You reach in and pull out. . . a fortune cookie. You look back at your table. All the dirty plates and empty wrappers are still there. But your fortune cookie is gone. You look down at the fortune cookie in your hand as the ice finger of fear traces itself down your spine. But you have to know. Ripping the paper off, you crack the cookie and find…WHAT? Tag––you're IT!
Imagination Activity with Brian Lies
The illustration on the back of Wombat Said Come In's dust jacket shows a cutaway view of Wombat's burrow. Do your own diagram of a burrow for a wombat. What kind of rooms do you think a wombat might want? What would be fun special rooms for a wombat to have (in this illustration of Wombat's burrow, for instance, he's got a mushroom cellar and a chest buried in a secret tunnel off of a bedroom)? Is the entrance to the burrow hidden, or elaborate? Is anything hidden in the dirt near the burrow that your wombat doesn't know about?
Finish This Sentence . . . with Carmen Agra Deedy and Brian Lies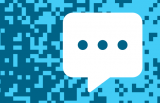 As part of our Virtual Book Tour, TeachingBooks asks authors and illustrators to complete short sentence prompts. Enjoy Carmen Agra Deedy and Brian Lies's responses.
"You may not know that I can…"
You may not know that I can draw! I don't draw well enough to illustrate my own books, but I draw for pleasure! And I have rarely been as happy as when I'm working with pencil, or pen and ink!—Carmen Agra Deedy
"A surprising thing that helps me work is…"
A surprising thing that helps me get my writing done is: Sitting. Down. And. Writing. But I try everything else first.—Carmen Agra Deedy
"My favorite books as a child were…"
My favorite books as a child were classics like E.L. Konigsberg's From the Mixed-Up Files of Mrs. Basil E. Frankweiler, Jean Craighead George's My Side of the Mountain, Edward Eager's magic books (Half Magic, etc.), Beverly Cleary's The Mouse and the Motorcycle, and Jane Langton's The Diamond in the Window.—Brian Lies
"Where I work is…"
I work in a former bedroom in our home. My home studio/office has built-in bookshelves and a window seat, plus all of the things I need to write and illustrate my stories: a writing desk; a drawing table with a good, strong light; and wall space to hang my sketches and final artwork. I'd love to have a big barn to turn into an art studio, but you don't need a fancy space in order to do good work! I'm occasionally visited by our two cats, Dylan (a Russian Blue/Siamese mix) and Atticus (a tabby).—Brian Lies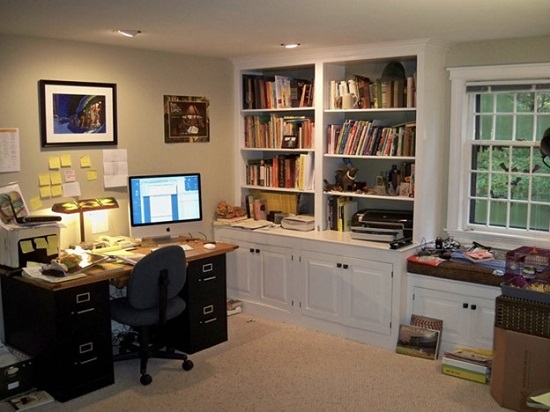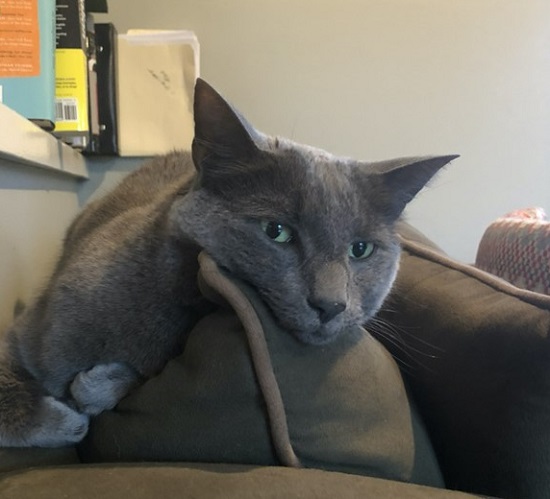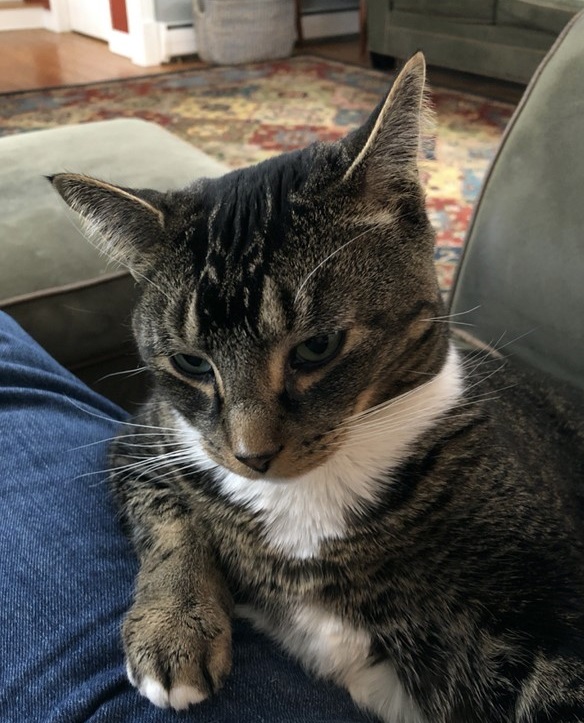 ---
Thank you!
To wrap up this Virtual Book Tour, we thank Carmen Agra Deedy and Brian Lies for signing a book for all of us.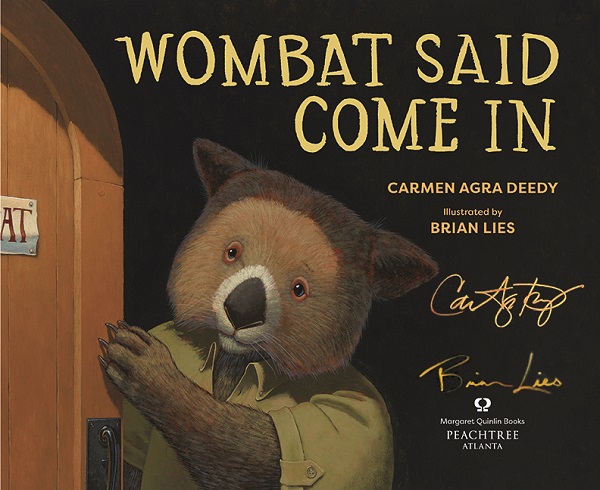 ---
More Connections to Carmen Agra Deedy and Brian Lies and Wombat Said Come In
---
Explore all of the titles featured in the TeachingBooks Virtual Book Tour: one link with author interviews, lesson plans, activities, and more!
All text and images are courtesy of Carmen Agra Deedy, Brian Lies, and Peachtree Publishing Company and may not be used without expressed written consent.