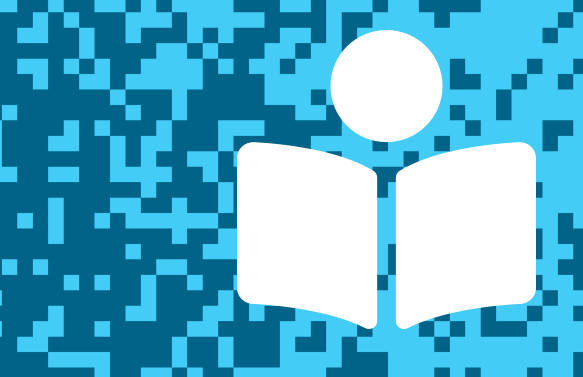 In this post, we feature author Claire Saxby, whose previous titles include The Carrum Sailing Club, illustrated by Christina Booth. You can hear her speak about her new title, Iceberg: A Life in Seasons, which was named Picture Book of the Year by the Children's Book Council of Australia, and try her "invitation to imagine" activity. You'll also find other resources to explore. Thanks for joining us, and let us know what you think in the comments below!
---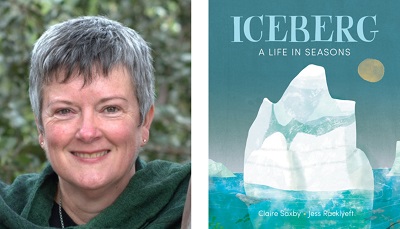 Written by Claire Saxby and illustrated by Jess Racklyeft
Published by Groundwood Books
Release date: September 6, 2022
Follow an iceberg's seasonal life cycle as it shears, drifts, melts, and moves in the Antarctic Ocean, kept company by animals, fish, birds, and organisms. In spring, the iceberg watches penguins trek to their winter homes and senses krill stirring underneath the ice. With summer comes more life: the iceberg sees humpback whales spiral and orca gather. And the iceberg moves too, ever shrinking as the sun softens its edges, and undersea currents wash it from below. Autumn's cooling temperatures change the sea, and the iceberg is trapped in the ice for the winter freeze. Then spring returns, and the iceberg drifts into a sheltered bay and falls, at the end of its life cycle. But if you think this is the end of the journey, look closer—out in the ocean, an iceberg shears from a glacier and settles to the sea, beginning the process anew. Ocean, sky, snow, and ice dance a delicate dance in this evocative portrayal of the life cycle of an iceberg. An author's note explaining the effects of climate change on the Arctic and Antarctic regions, as well as a map and a glossary close this unique, poetic nonfiction offering.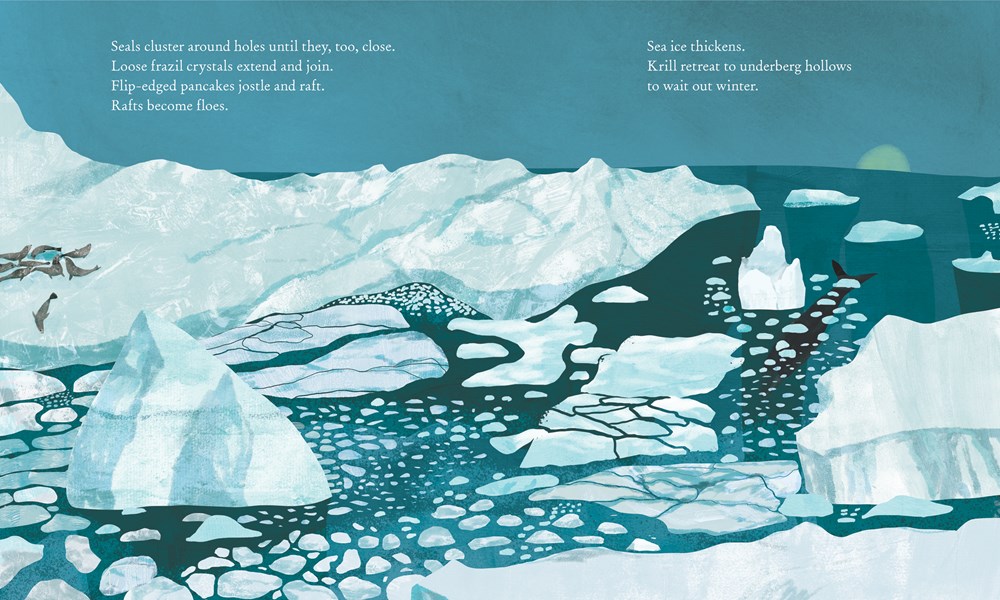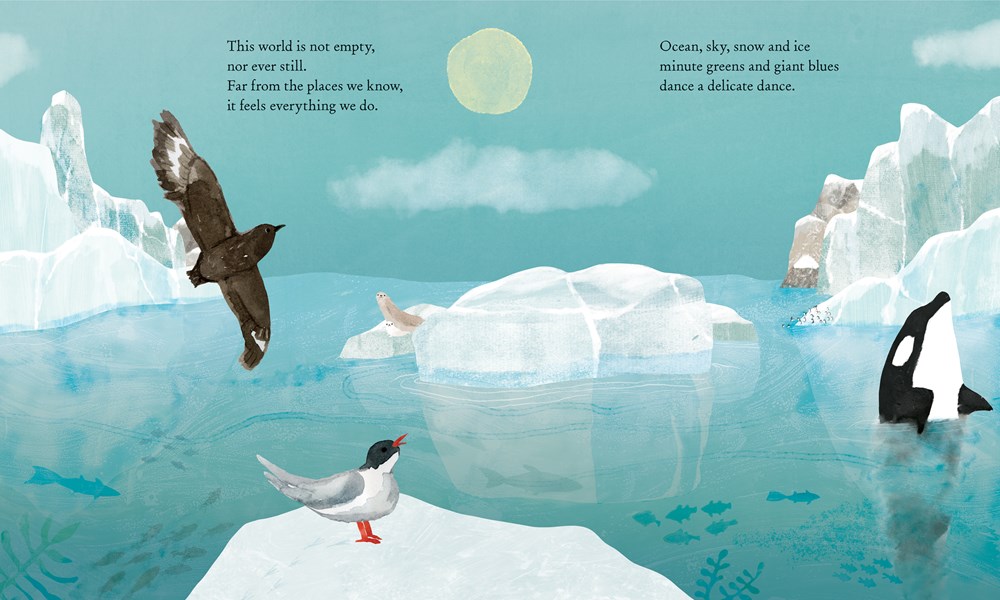 ---
Listen to Claire Saxby talking with TeachingBooks about creating Iceberg: A Life in Seasons. You can click the player below or experience the recording on TeachingBooks, where you can read along as you listen, and also translate the text to another language.
---
Invitation to Imagine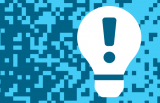 TeachingBooks asks each author or illustrator on our Virtual Book Tour to share a writing prompt, a drawing exercise, or just an interesting question to spark curiosity and creativity. Enjoy the following activity contributed by Claire Saxby.
Imagination Activity with Claire Saxby
Every one of the animals I researched for Iceberg has a superpower. For blue whales, it's the ability to eat so much over summer that they can survive eating very little for most of the rest of the year. For krill, it's that they can regress to a more juvenile form to survive winter. For salps, a transparent barrel-like animal with an orange gut, it's the ability to grow individually (and as a population) at a remarkable rate. When food is plentiful, salps can grow at a rate of 10 percent of their body length per hour! Amazing! Choose an animal who lives in the Antarctic (or Arctic) and write about their superpower.
---
Finish This Sentence . . . with Claire Saxby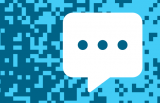 As part of our Virtual Book Tour, TeachingBooks asks authors and illustrators to complete short sentence prompts. Enjoy Claire Saxby's response.
"A suprising thing that helps me work is…"
A surprising thing that helps me write is to walk away when I can't make my story work. I leave the house and walk around my neighborhood and into my local park. I don't think about what I'm trying to write; I just listen to and look at the world that's around me. Somehow, the rhythm of walking and observing small details in my environment frees up my subconscious to help solve my writing problems.
"Where I work is…"
Where I work, I have a wonderful big window that looks out on my garden and my street. In spring, I can watch blossoms burst. And all year round, I know when I have visitors. I love visitors.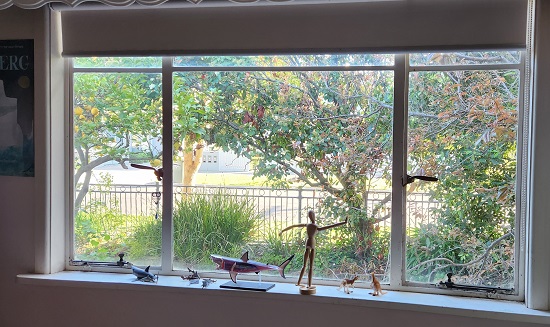 ---
Thank you!
To wrap up this Virtual Book Tour, we thank Claire Saxby for signing a book for all of us.
---
More Connections to Claire Saxby and Iceberg: A Life in Seasons
---
Explore all of the titles featured in the TeachingBooks Virtual Book Tour: one link with author interviews, lesson plans, activities, and more!
All text and images are courtesy of Claire Saxby, Jess Racklyeft, and Groundwood Books and may not be used without expressed written consent.