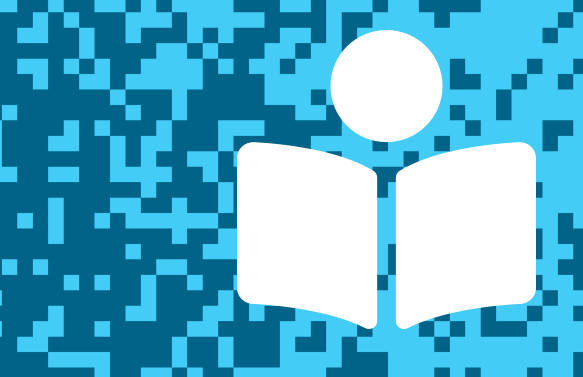 In this post, we feature author Jason Chin, whose previous titles include Grand Canyon, which was named both a Newbery Honor Book and a Sibert Honor Book, among many other awards. You can hear him speak about his new title, The Universe in You: A Microscopic Journey, a companion to his award-winning title Your Place in the Universe, and try his "invitation to imagine" activity. You'll also find other resources to explore. Thanks for joining us, and let us know what you think in the comments below!
---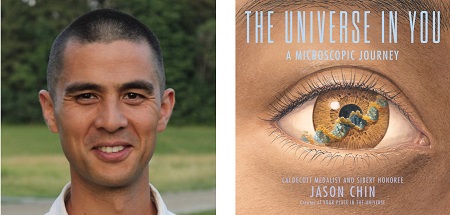 Written and illustrated by Jason Chin
Published by Neal Porter Books, an imprint of Holiday House Books for Young Readers
Release date: December 13, 2022
In Your Place in the Universe, Jason Chin zoomed outward, from our planet, solar system, and galaxy to the outer reaches of the observable universe. Now, Chin reverses course, zooming in past our skin to our cells, molecules, and atoms, all the way down to particles so small we can't yet even measure them. Like its companion, The Universe in You is a mind-boggling adventure that makes complex science accessible and enjoyable to readers of any age. Impeccably researched, wholly engrossing, and with extensive backmatter for additional learning, The Universe in You is another beautifully rendered title from the award-winning creator of Redwoods, Grand Canyon, and other distinguished works of nonfiction for young readers.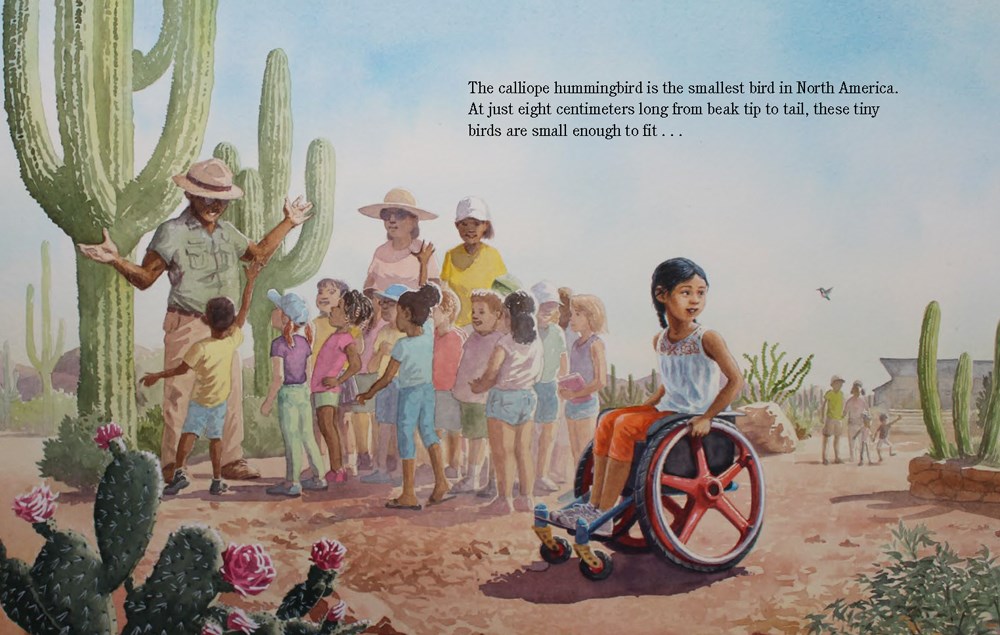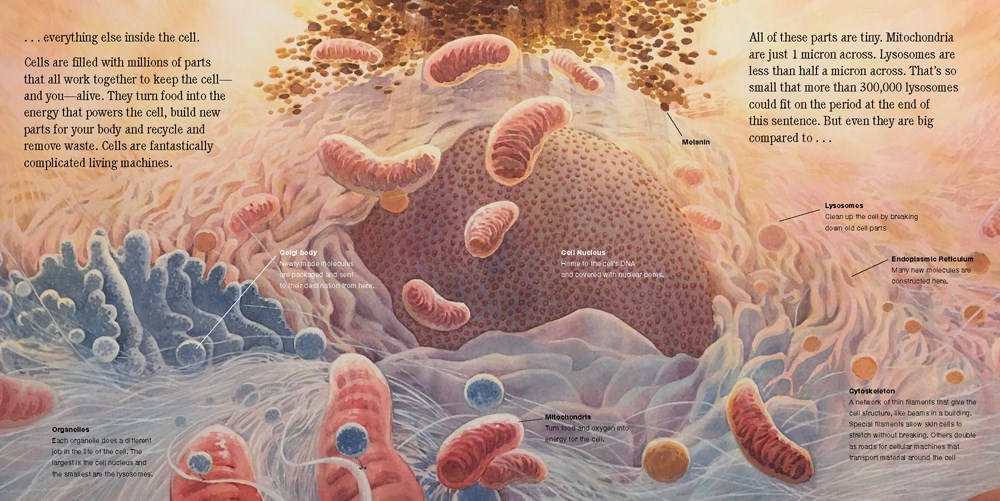 ---
Listen to Jason Chin talking with TeachingBooks about creating The Universe in You: A Microscopic Journey. You can click the player below or experience the recording on TeachingBooks, where you can read along as you listen, and also translate the text to another language.
---
Invitation to Imagine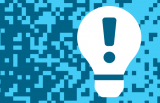 TeachingBooks asks each author or illustrator on our Virtual Book Tour to share a writing prompt, a drawing exercise, or just an interesting question to spark curiosity and creativity. Enjoy the following activity contributed by Jason Chin.
Imagination Activity with Jason Chin
Here are two drawing/writing prompts for kids. The first is easier, the second more involved:
1. The Scribble Game! Scribble on a piece of paper. Then look at your scribble, and imagine what you can turn it into. Is it a plate of spaghetti? Someone's hair? A elephant peeling a banana? The possibilities are endless, and when you play this game, you exercise your visual imagination (or envisioning) skills. This game can be played alone or with a friend (you each scribble then trade your paper).
2. What's That Feeling? In this activity, you will start by drawing a character on a piece of paper. Your character can be anything—a person, an animal, a plant, or even just a shape—but whatever you draw, make sure that you give your character an emotion. Is your character sad or happy, confused or angry? Once you have finished your character, the next step is to add something to your drawing to show why your character feels that way. For example, if you've drawn a happy dog, you might decide the dog is happy because it's her birthday. To show this, you can add a cake and presents to the picture. If you like, you can even write a story to go along with your picture.
---
Finish This Sentence . . . with Jason Chin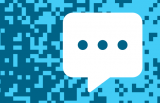 As part of our Virtual Book Tour, TeachingBooks asks authors and illustrators to complete short sentence prompts. Enjoy Jason Chin's response.
"A surprising thing that helps me work…"
A Surprising thing that helps me work is listening to audiobooks. I can easily listen to a story while painting a picture, and it helps me to stay in my seat and keep working because I want to find out what happens next.
"While working on this book, I was surprised to discover…"
While working on my latest project, I was surprised to discover that there are more cells in the human body than there are galaxies in the observable universe!
---
More Connections to Jason Chin and The Universe in You: A Microscopic Journey
---
Explore all of the titles featured in the TeachingBooks Virtual Book Tour: one link with author interviews, lesson plans, activities, and more!
All text and images are courtesy of Jason Chin and Holiday House and may not be used without expressed written consent.