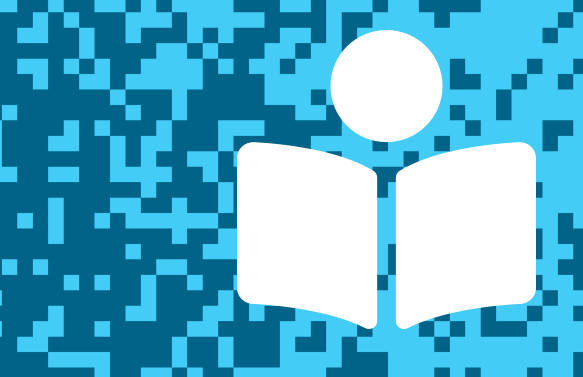 In this post, we feature author Duncan Tonatiuh, whose previous, acclaimed titles include Funny Bones, which was named a Sibert Honor Book and received a Pura Belpré Illustration Honor, among many other awards. You can hear him speak about his new title, A Land of Books: Dreams of Young Mexihcah Word Painters, and try his "invitation to imagine" activity. You'll also find other resources to explore. Thanks for joining us, and let us know what you think in the comments below!
---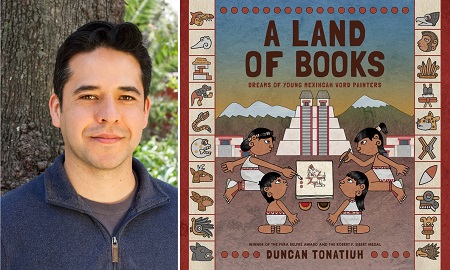 Written and illustrated by Duncan Tonatiuh
Published by Abrams Books for Young Readers
Release date: November 15, 2022
A young Aztec girl tells her little brother how their parents create beautiful painted manuscripts, or codices. She explains to him how paper is made from local plants and how the long paper is folded into a book. Her parents and others paint the codices to tell the story of their people's way of life, documenting their history, science, tributes, and sacred rituals. Duncan Tonatiuh's lyrical prose and beloved illustration style, inspired by the pre-Columbian codices, tell the story of how—contrary to the historical narrative that European colonizers bestowed "civilization" and knowledge to the Americas—the Aztec and their neighbors in the Valley of Mexico painted books and records long before Columbus arrived, and continued doing so among their Nahua-speaking descendants for generations after the Spanish Conquest. From an award-winning author-illustrator, A Land of Books pays tribute to Mesoamerican ingenuity and celebrates the universal power of books.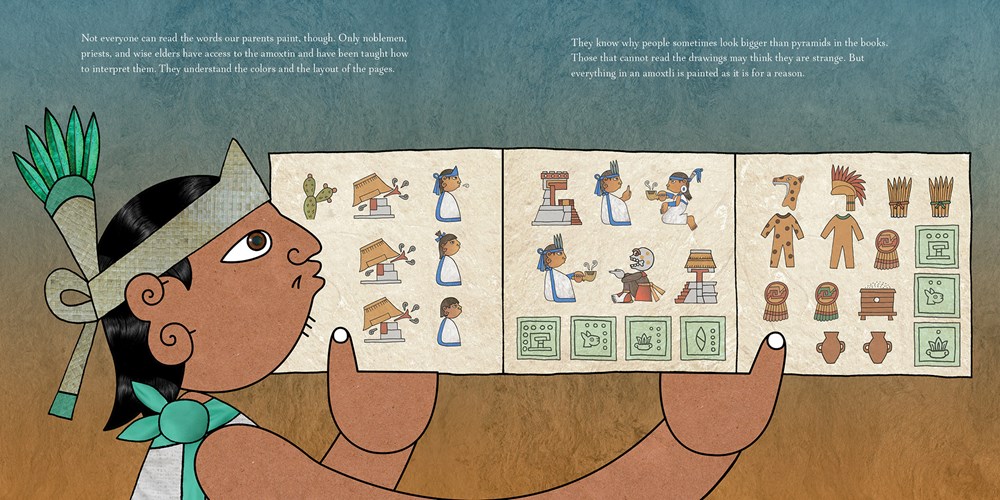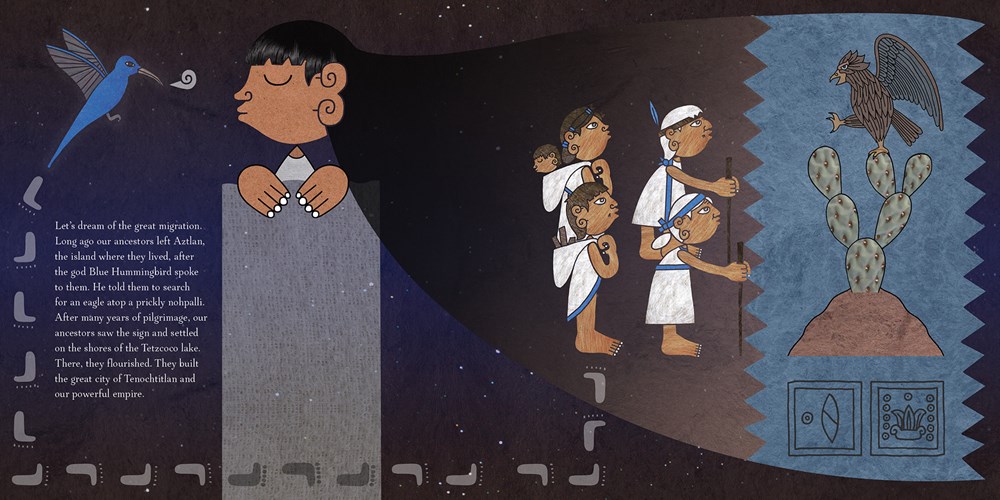 ---
Listen to Duncan Tonatiuh talking with TeachingBooks about creating A Land of Books: Dreams of Young Mexihcah Word Painters. You can click the player below or experience the recording on TeachingBooks, where you can read along as you listen, and also translate the text to another language.
---
Invitation to Imagine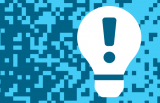 TeachingBooks asks each author or illustrator on our Virtual Book Tour to share a writing prompt, a drawing exercise, or just an interesting question to spark curiosity and creativity. Enjoy the following activity contributed by Duncan Tonatiuh.
Imagination Activity with Duncan Tonatiuh
Write about a family holiday or tradition. You can describe the place where it takes place, the things that happen, and everyone that is involved. Sometimes we think that our family is boring. But if you write about your family and share it with others, you may find that other people can relate to what you wrote because their family and traditions are very similar. Or, perhaps they'll find what you wrote fascinating because their families and traditions are very different.
---
Finish This Sentence . . . with Duncan Tonatiuh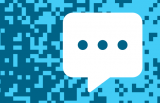 As part of our Virtual Book Tour, TeachingBooks asks authors and illustrators to complete short sentence prompts. Enjoy Duncan Tonatiuh's response.
"While working on this book, I was surprised to learn that…"
While working on this latest project I was surprised to learn that the Mexihcah, or Aztecs as we know them, would have book readings during different festivals. The readings were performances, and a reader would sing the words that were painted on a book while incense burned and musicians played drums, shells, and rattles.
---
Thank you!
To wrap up this Virtual Book Tour, we thank Duncan Tonatiuh for signing a book for all of us.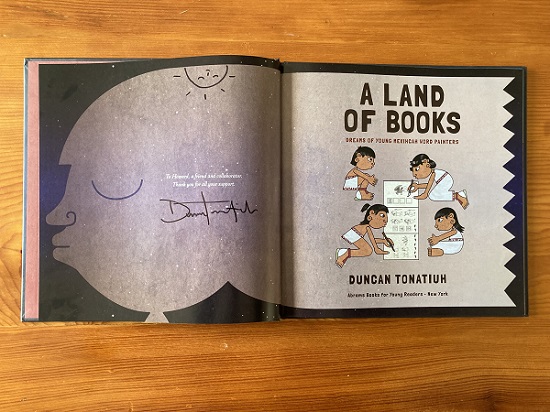 ---
More Connections to Duncan Tonatiuh and A Land of Books: Dreams of Young Mexihcah Word Painters
---
Explore all of the titles featured in the TeachingBooks Virtual Book Tour: one link with author interviews, lesson plans, activities, and more!
All text and images are courtesy of Duncan Tonatiuh and Harry N. Abrams and may not be used without expressed written consent.